A 2019 lightbulb moment and experimenting in her garage produced a gold and two bronze rum awards in 2022 for self-taught cane spirit maker Keri Algar.
Based at sparkling northern New South Wales Cabarita Beach and surrounded by lush cane fields since 2006, Keri is the founder and head distiller of Soltera Rum.
Born in Madrid, Spain and raised in Christchurch, New Zealand, Keri was always a traveller and dreamer.
"I travelled the world as a dive instructor. In fact, I still guide turtle snorkelling tours at Cook Island," Keri said. "But my dream was always to have a rum bar on a tropical island.
"It was 2019 when thinking about the surrounding cane fields, I realised all the ingredients to make rum were right at my fingertips."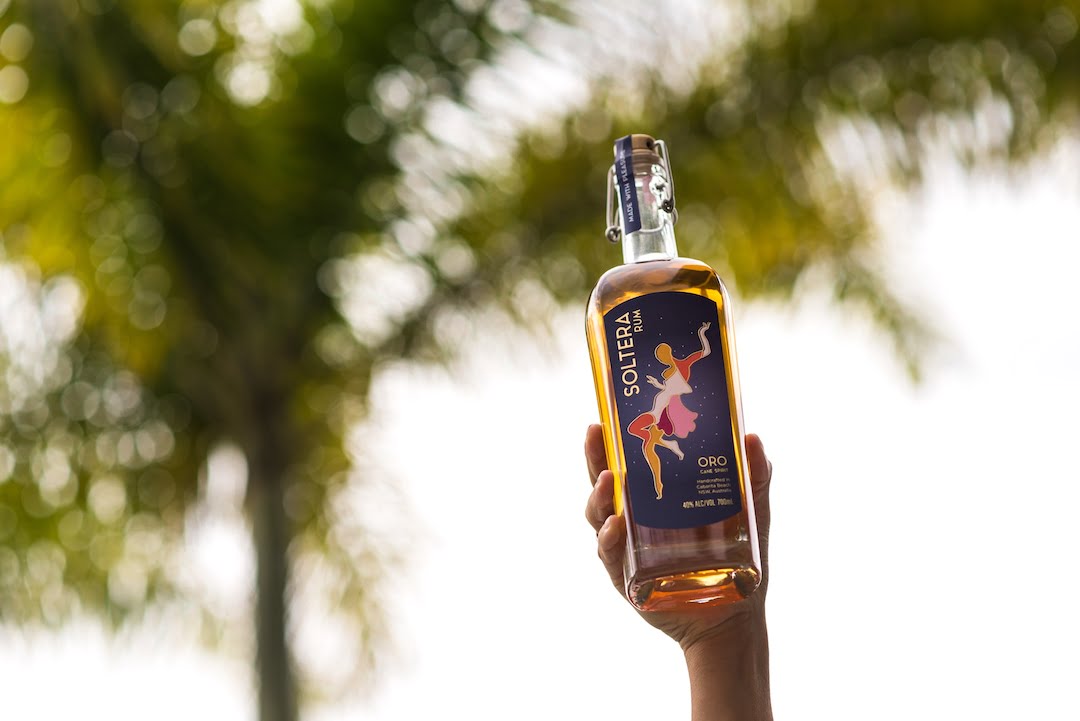 Ferment and experiment
After purchasing a 25L still and armed with a bucket of stock feed molasses, a punnet of baker's yeast, and a recipe from Google, the experimentation in her garage began.
In late 2020, Keri threw in her tedious desk job when she thought everything was good. She vows she was never suited to city life, long commutes, or office work and loves the great outdoors and freedom it offers.
"Of course, with freedom comes ultimate responsibility. I was after a creative, local, unique, and challenging occupation. And that's what I got. Friends thought I was crazy starting a business in an industry completely unknown to me. An industry that is male-dominated, during a pandemic, without investors and at the age of 39."
Keri used her savings for her business capital and still works part-time to butter her bread. Even without financing or loans, she is making headway, albeit slowly. She's building a solid foundation that will support continued growth.
"I haven't stopped tinkering with recipes either. I'm still learning. Often it feels like I'm learning what not to do. But I realise that it's not a bad thing. It's helpful and progressive.
"Problem-solving is a good challenge. It gets my brain thinking and keeps me on my toes and resourceful. I know five per cent of what there is still to learn, but I'm getting there, one small batch at a time."
Keri's skills go beyond economics. She's passionate, efficient, and thrifty. Skills learned from the Scottish in her grandmother and mother.
"Being thrifty is good for business, for resources and the planet. Whatever I do in the business needs to make good common sense — that also helps to counteract the dreamer in me."
Two years on, it has paid dividends, with her two products winning awards.
"My products are now strong contenders in the Australian rum scene."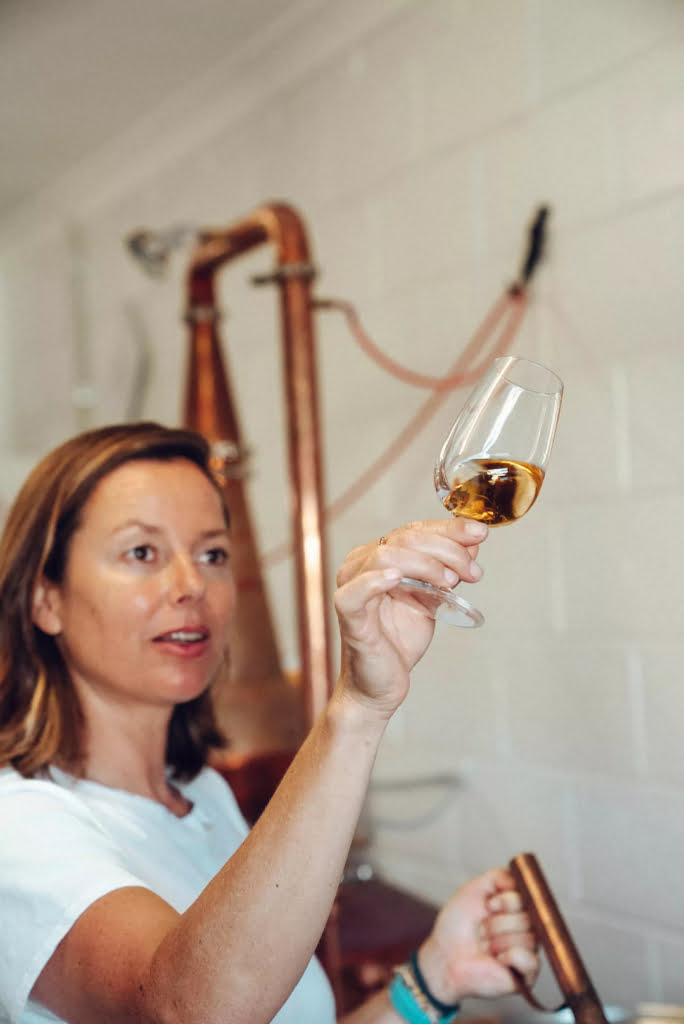 Single female
Her brand, Soltera, means single female in Spanish. Soltera is Australia's only solo female-owned and operated rum distillery.
Each product is handcrafted from scratch using locally sourced ingredients. The molasses comes from Condong Sugar Mill near Murwillumbah, 20 minutes from Cabarita Beach.
"The fermented liquid is distilled twice in a tiny handmade copper pot still shipped from Western Australia that I called 'Felix' after my grandfather, a chemist in a Spanish sugar factory. The left-over stillage fertilises my garden."
The Soltera products, Blanco and Oro, are labelled 'cane spirits'. To be labelled 'rum' in Australia, the product must be aged in wood for two years. Australia is one of the only countries in the world with such a law (legislated in 1906). Other nations happily celebrate unaged or underaged rums.
"The maturation that happens in a 20,000L wooden vat compared to a 200L barrel puts to question the point of such a law, given the surface area ratios of rum to wood."
The un-aged product, Blanco, won a gold medal at the 2022 Australian Rum Awards, surprising many of her industry peers. Oro, aged six to 12 months in a barrel, won two bronze awards.
"I'll release a two-year-old rum later this year or early next year. The fantastic thing about rum that most people don't realise is how varied it can be. The difference between an unaged Agricole from Martinique to a funky Jamaican overproof rum and a clean Puerto Rican white rum is quite extraordinary. And in Australia, there is a burgeoning appreciation for 'cane spirits' because nearly all new up-and-coming rum distillers are producing them."
Keri's Soltera is supplied to local bars and restaurants between Byron Bay and Brisbane.
"These bars and restaurants are shining the light on craft beverages. Their cocktails cover the classics to the inventive and downright ingenious. It's an exciting time to be part of the rise of rum."
Rum is remarkably diverse. It can be rich and complex, light and easy, aged for decades, or served fresh off the still. Artisanal rum is now gaining the same respect as a fine wine or single malt scotch. Soltera Blanco is elegant and non-intimidating. It makes an excellent daiquiri.

A crafty scene
Keri's most significant challenge remains the size of her business.
"I operate on a relatively small scale, even by craft distiller's standards. So, purchasing supplies is tricky. I'm purchasing stock for months and months into the future and don't have space to store it either."
She's grateful for the support of local business Shoobridge Transport in Murwillumbah, who stores her pallets and then brings a forklift to Cabarita to help her fit a pallet of bottles into the garage.
"Being a woman in the rum industry, traditionally male-dominated, has also been interesting and often bemusing because I grew up with a single working mum, and all I've ever known to be true is how capable women are."
Keri's other advice: forget the big traditional international brands. Local craft spirits are produced all over Australia, and their products are authentic, flavoursome, and made with passion.
"We've seen the food and wine industries revolutionised over the last few decades, and the Aussie craft spirit scene is just getting off the ground and going. Like Frank Sinatra sang, 'Regrets, I have a few, but then again, too few to mention.' In saying that, I'd tell my younger self: wear more sunscreen."
For more on Australia's burgeoning spirits industry, click here.