For the Aboriginal Bush Traders, there has been a silver-lining through COVID-19. Closed borders meant an opportunity to celebrate what's within the Northern Territory.
Currently in the Northern Territory there are three busy green ants working together to build a nest. The Green Ant stands out from the ant-crowd because it works closely with one another to build a healthy home high up in the treetops. The three green ants in this story are Aboriginal people and Aboriginal Bush Traders, Industry and Government, all of whom are collaborating to work towards creating a secure and sustainable future (the nest) for Aboriginal People.
Aboriginal Bush Traders is a non-for-profit social enterprise which ethically sources unique Indigenous owned, designed, and produced artwork and products. The magic of its good work is twofold: the NT communities from which the products are sourced receive financial support and the greater public is being taught an appreciation for Australia's Indigenous culture.
A different framework for business
Its modus of operandi is a little different to usual consignment galleries and the difference is because of its social enterprise framework. The first rule of Aboriginal Bush Traders is that every artist or producer is paid upfront. It deals directly with the artists or deals with art centres throughout the NT to ensure every step of the way is ethical.
"Every time you walk through the door, there isn't one piece that hasn't been paid for, all the artists have already been paid," said Manager of Aboriginal Bush Traders Samoane Regattieri. "Upfront payment is important because many of the artists support their families and communities."
ABT encourages the artists to set up business accounts and will never pay in cash. They also ethically source products from manufacturers who make products with Indigenous designs on them. The idea behind checking every step of the way to be ethical is to develop sustainability for the recently booming industry.
Samoane Regattieri doesn't thank the COVID-19 pandemic for many things, but she does acknowledge the related border restrictions forced Australians to fall in love with their backyard again.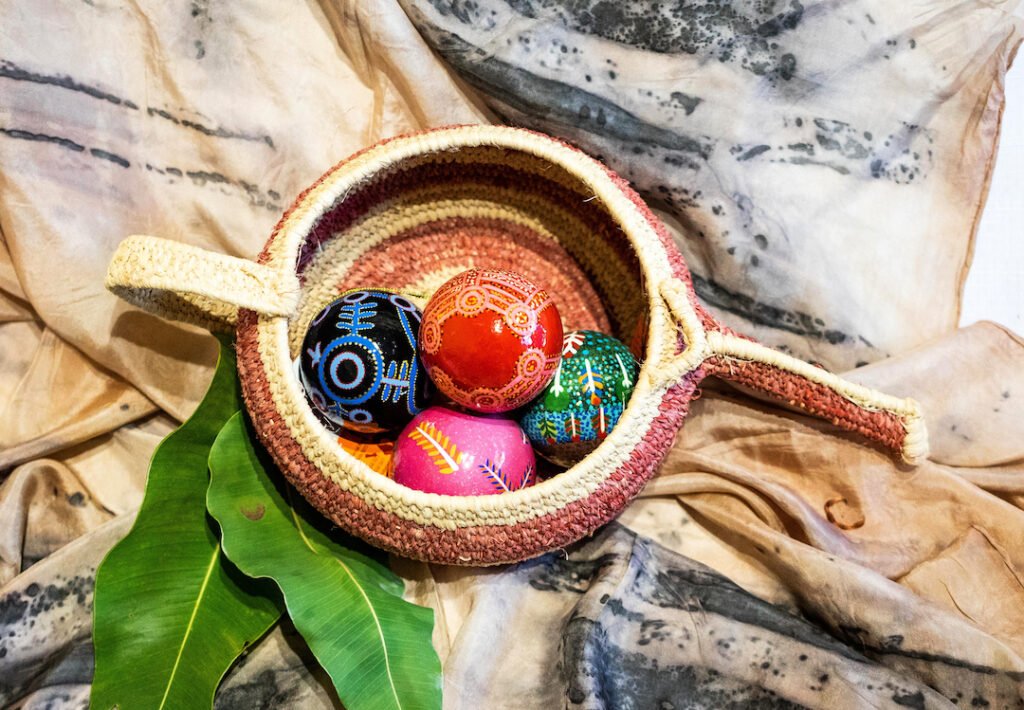 "We've gone back to the nineties where Aboriginal art sold like wildfires. What happened shortly after in the 2000s was that all the international travel to places like Bali led Australians to be more interested in overseas art than our own."
According to Samoane, the pendulum has swung back which is why its evermore important to set up ethical guidelines to ensure Indigenous businesses are not taken advantage of.
A major focus at this year's Northern Territory Indigenous Business Network (NTIBN) 10th economic forum in Alice Springs was black cladding. An unethical business practice where companies market, or clad, their brand to emulate Indigenous culture with little-to-none Aboriginal or Torres Strait Islander consultation.
For example, there are businesses that will provide 51% of ownership to an Indigenous entity, whilst the 49% minority is a non-Indigenous entity, and the purpose is to receive procurement policies or contracts that have been put in place to support Indigenous businesses. What typically arises, is the 49% minority isn't much of a minority and in-fact it will call all the shots whilst benefiting from the support programs.
A promising future for the Aboriginal Bush Traders
In February of 2021, a non-Indigenous beauty brand sold 'red Central Australian sand' as a skin exfoliant. It designed its packaging with Aboriginal dot-painting, and to the unassuming eye it looks to be an Indigenous product. After heavy criticism, the brand took down the product and issued a statement that said the business had been shut down.
The place in the market for enterprises such as ABT is growing bigger and bigger by the day. Research from Monash University found that 92% of Australian consumers believe sustainable business practices should be standard.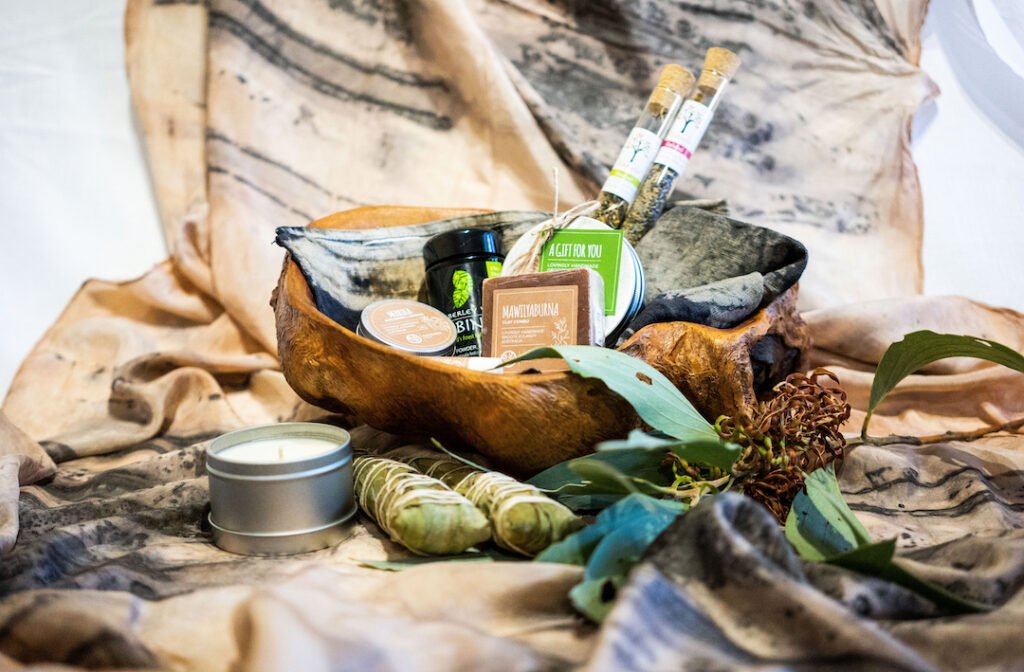 The average consumer has turned woke, which means they consider the ethics of their purchase. Where has it come from? How was it made? Are the ingredients ethically grown? These questions and many more have been introduced to the consumer experience which is why ABT and other enterprises have become so successful.
Samoane manages ABT under the mentality of, "listening but also hearing our customers." Her savvy business attitude motivates her to always have her finger on the pulse, and to make sure she finds the products customers want.
She's currently working on a campaign to bring Central Australia to Darwin. Recent travel restrictions put in place by the Northern Territory Government have put the remote Central Australian tourism industry in a chokehold. Her solution for the art centres in these areas who can't receive visitors is to sell their products and get people excited to visit when restrictions are dropped.
The nest is always changing, always being built and is always strong.
If you liked reading our story on the Aboriginal Bush Traders, click here for more of Indigenous Aus.