In the hills behind Byron Bay, a pioneering coffee farm is transforming the crop to cup process in Australia.
The Northern Rivers area of NSW is covered in pockets of tropical rainforest, lush hinterland and sun drenched fields. The region's climate is highly sought after among holiday-makers, but coffee pioneers flock here for an entirely different reason. The hills behind Byron Bay have the perfect sub-tropical microclimate to grow excellent coffee. 
Very few other areas in Australia are currently being used to grow pest- and disease-free coffee, namely the Tablelands behind Cairns, and certain areas of South East Queensland. Yet, researchers have identified potential in a number of other areas.
One of the growers leading the charge in Australia's homegrown coffee movement is farmer and roaster, Rebecca Zentveld. Her Byron-based property is one of the only produces of high-quality Australian coffee. With support from AgriFutures Australia's Emerging Industries initiative, Zentveld is encouraging more Australians to get involved.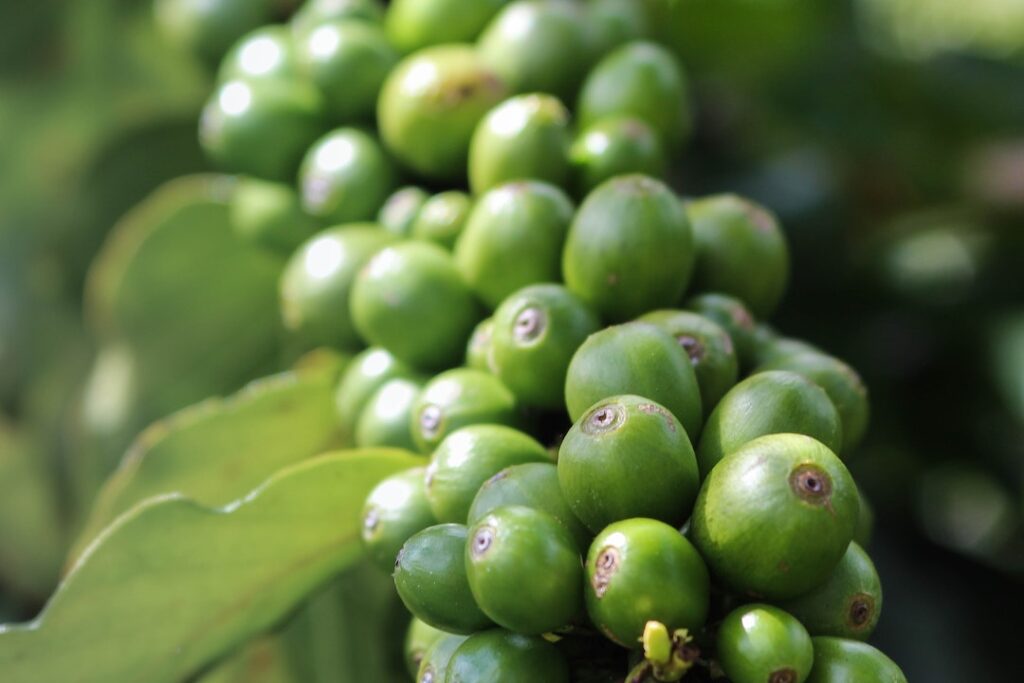 "There is room for more! Australia needs more growers and we want them to grow well – and grow quality. That is good for all of us, to showcase to the world the high standard of coffee we can grow here," says Zentveld.
The existing community of Australian coffee growers are a supportive bunch, according to Zentveld. "We trade ideas on sustainability, cover crops, pruning, and the like as well research opportunities arising for the good of the industry."
AgriFutures Australia has identified the Australian coffee industry with strong growth potential as part of the AgriFutures Emerging Industries program. There are currently three coffee growing projects receiving support. Their aim is to identify the key ways that cultivators can improve productivity, assess quality parameters to define the value of Australian-origin coffee as a global-niche product and create a plan for a compelling industry-wide environmental sustainability system.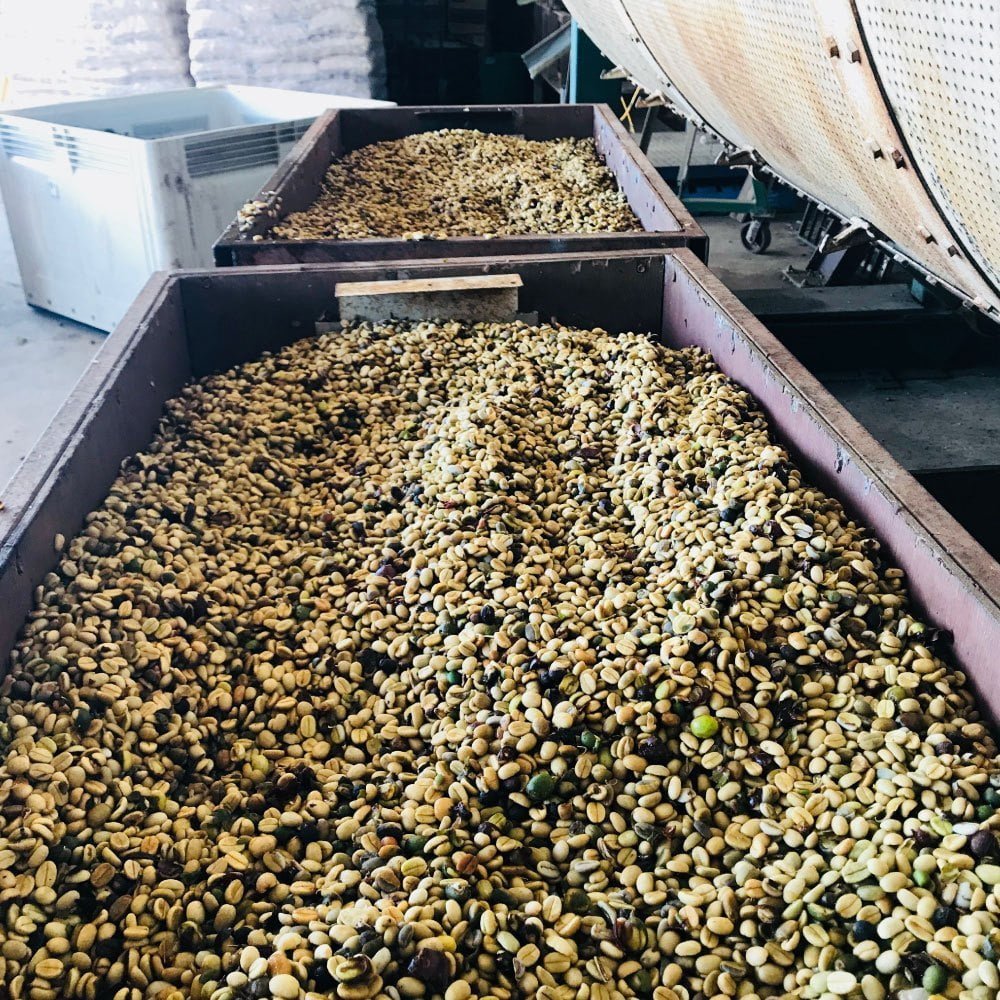 One of these projects is that of the Zentveld family, who were the first landowners to take up coffee growing in the Northern Rivers region in the late 80s. Having grown up in an entrepreneurial family, Zentveld wasn't phased by the workload she took on at just 23. Setting up a wholesale coffee roasting business seemed like the natural progression. These days, the family approaches coffee not as a product but as an experience, and thus, offers many ways for coffee lovers to enjoy it.
As well as providing high-quality beans to some of the regions top cafes, the business has also embraced eco-tourism to offer visitors a look inside the growing, harvesting and roasting process. The training room on the Byron Bay property has been turned into a specialised space to welcome visitors.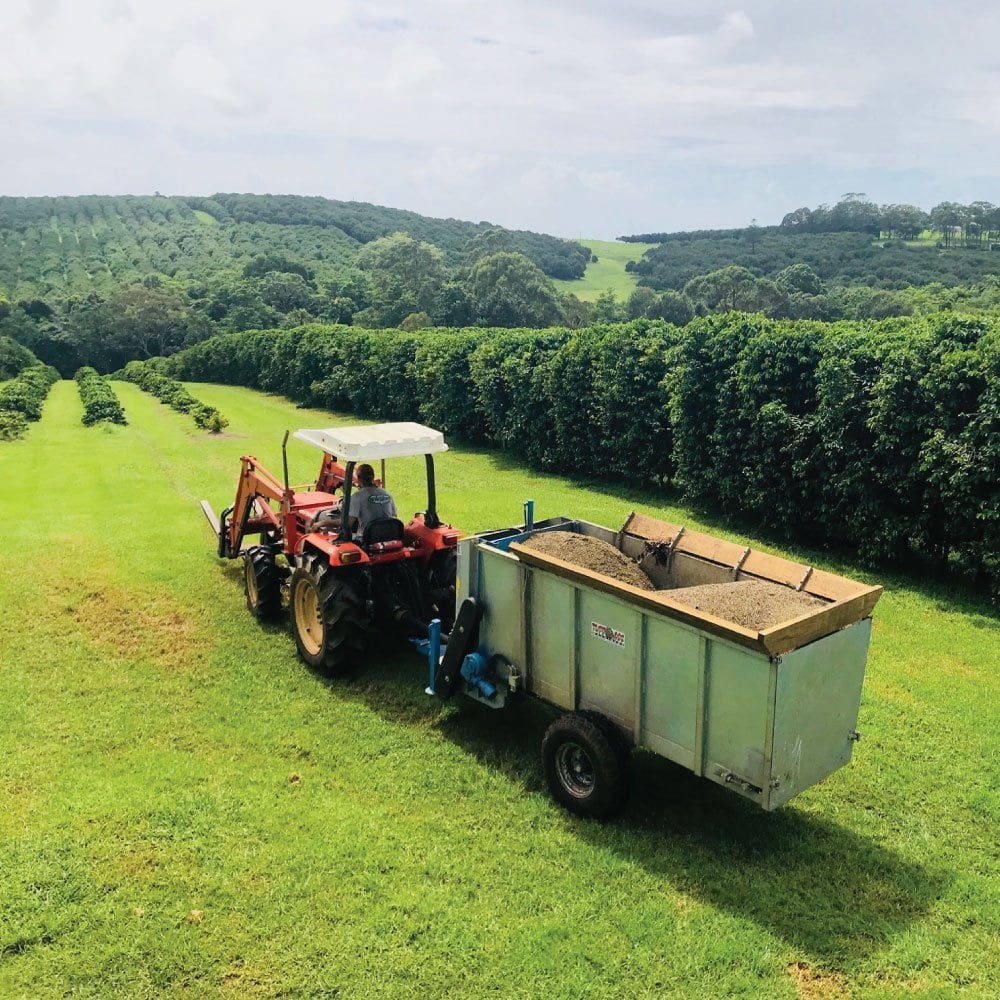 "We have created a real Australian farm experience where people are welcome to step out amongst the coffee trees, taste the fruit fresh off the branches, and learn about the processes coffee beans go through before we take that first sip. It teaches people to not take their daily cup for granted. And the fact that the land we're on is so picturesque just makes the experience even more special," says Zentveld.
The operation is also capturing the online market with sales going out all over the country and beyond. Orders have been sent off to Portland USA and Japan, but Bec says their heart is in having Australians enjoy Australian coffee. And enjoy it we will.
Find out more about Zentveld's here and learn more about the Emerging Industries program by AgriFutures Australia here.
To discover how coffee cups are being transformed into the roads of the future, click here.