A regional real estate renaissance has taken flight, perhaps the least expected side effect of the global pandemic.
Within weeks of Covid landing down under, many economists and property professionals were predicting prices would plummet as much as 30 percent. That didn't happen, Australia's regional property boom did though.
Some capital city markets experienced a roller coaster ride with values initially softening but finishing 2021 on a high. However, it's the regional markets that have really escalated.
In CoreLogic's latest Regional Market Update, 25 regions were analysed with 24 recording double-digit annual growth for house values. More than 50 per cent of the regions had an annual rise in excess of 20 per cent and, incredibly, seven regions experienced a jump in house values above 30 per cent for the year to October 31, 2021.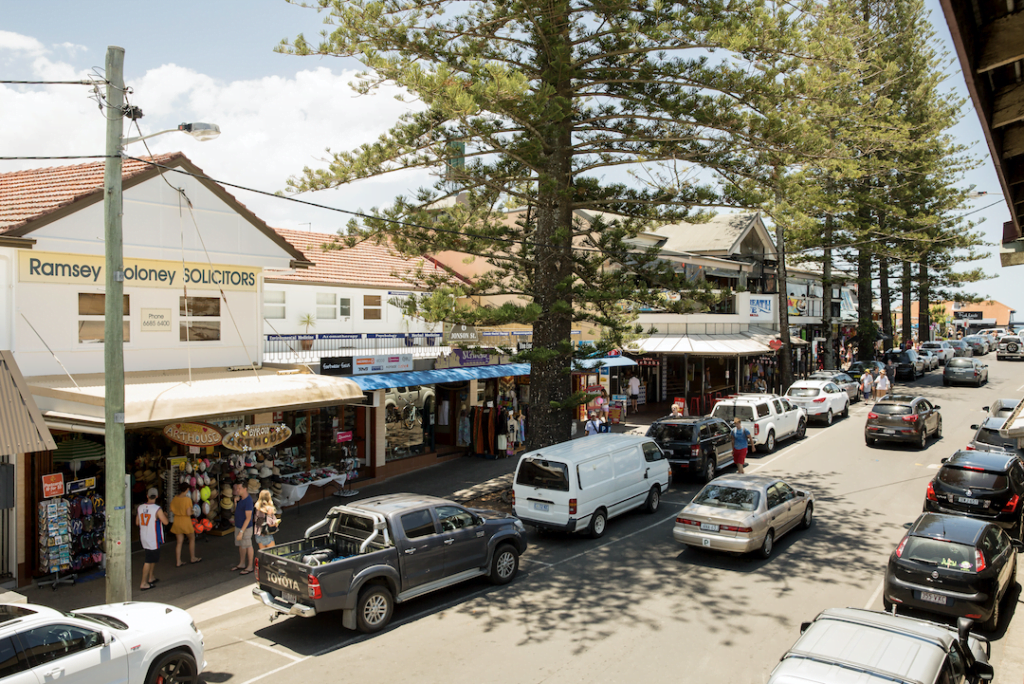 From holiday hubs to permanent addresses – Australia's regional property boom
Tim Lawless, research director at CoreLogic, said each area had its own reasons for the lift in values, but the common threads were; a population migration away from capitals, historically low interest rates, relatively easy access to credit, higher household savings and the simple fact country homes have traditionally been cheaper than those in the cities.
"There has been a broad demographic shift where more Australians are prepared to consider housing options outside of the capital cities, which has seen net internal migration rates to regional Australia reach record highs," he explained.
"Working from home looks to have some degree of permanency post-Covid and is one of the catalysts of this trend, with more people basing themselves in regional locations to work remotely or balancing office work with home working."
The Southern Highlands and Shoalhaven region had the largest hike in house values with an increase of 35.9 per cent according to CoreLogic's report. With house values increasing 32.8 per cent, the Richmond – Tweed region in northern NSW (including in-demand Byron Bay) had the second biggest price jump and the Sunshine Coast in Queensland (home to Noosa) recorded an annual growth rate of 32.3 per cent.
As long-standing holiday home regions for Sydney and Melbourne's wealthiest, these popular vacation destinations are fast becoming more permanent getaways for cashed up city escapees. When once upon a time buyers would have second homes in towns such as Bowral, Byron Bay or Noosa Heads, local agents report a trend of buyers relocating for good, keeping their city pad as a part time residence instead.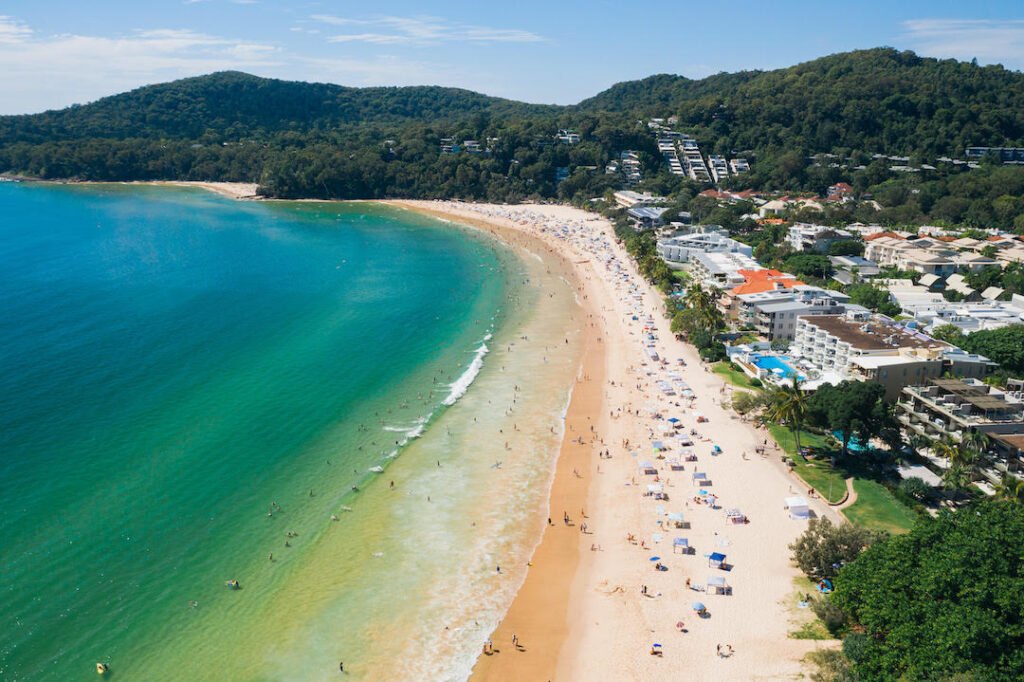 Exchanging the desk for a lifestyle destination
Eleanor Creagh, senior economist at realestate.com.au's data arm PropTrack, said as 2021 came to a close, housing values in regional Australia were rising at their fastest annual pace in more than 30 years. She cited the work from home movement as the main driver.
"Hybrid work is resulting in a decoupling of employment from locality, weakening the once strong gravitational pull of CBDs," she said in the PropTrack Regional Australia Report.
"Better than expected experiences working from home and accelerated remote work adoption through the pandemic have given many an opportunity to live in areas that previously would have been impractical. As a result, regional centres are seeing rapid population growth," she said.
The REA Group research revealed the most searched for region over the 12 months to October 2021 was the Gold Coast, followed by the Sunshine Coast, then Geelong and the Illawarra.
Within the first year of the pandemic, the Australian Bureau of Statistics, recorded the highest number of interstate movers for a March quarter since 1996 with the movement of net migration into Queensland double the decade average.
In the 12 months to March 2021, a net 43,000 people exited capital cities in favour of regional hubs – the biggest net influx to the regions since the ABS began compiling the data in 2001. Although the next data set is yet to be released from the ABS, Mr Creagh said she estimated the regional-bound migration is continuing en masse.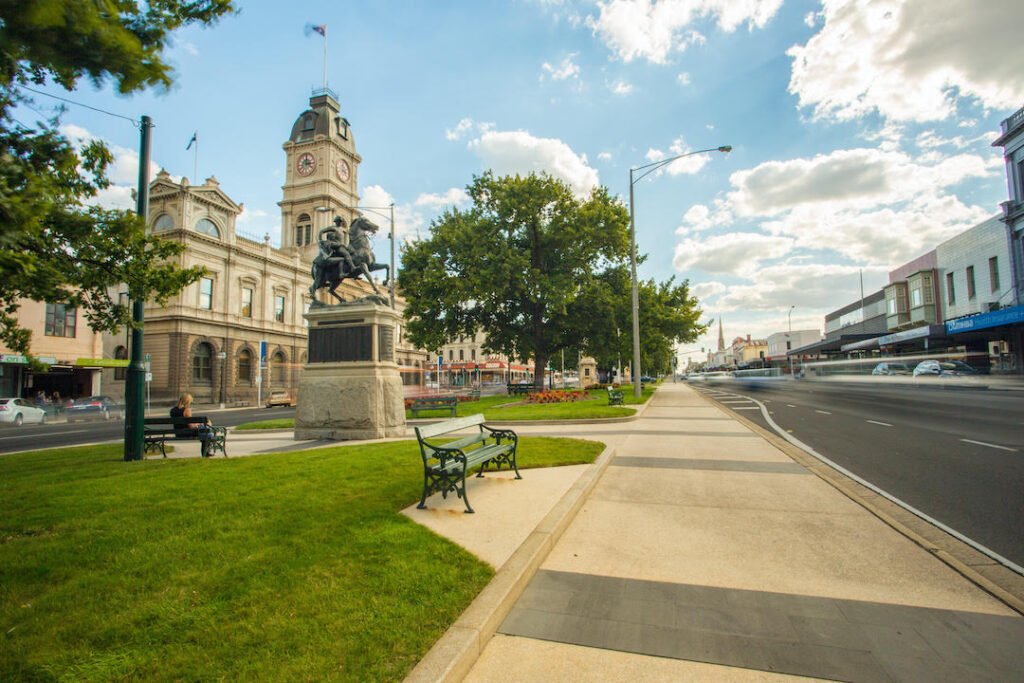 The rise of the commutable community
While a new breed of virus escapees are seeking wide open spaces and tranquility, the snapshot of regional real estate prices shows out of town buyers are keen to keep the city on their doorstop.
"The top performing regional areas were all coastal or lifestyle markets generally within a two-hour commuting distance of a capital city. These areas fit within the broad trend where demand has surged for lifestyle properties that offer a blend of liveability and commutability," Mr Lawless said.
"This mismatch between available supply and demand has created a heightened level of urgency amongst buyers, generating strong selling conditions where homes are snapped up quickly with minimal levels of negotiation," he said.
The quickest selling regions within the CoreLogic report were the Gold Coast, Sunshine Coast and Ballarat, where the median time on market for houses was 18 days over the 12 months to October 2021.
The longevity of the regional boom will largely depend on affordability, Mr Lawless added. But as more companies begin to formalise their post-pandemic hybrid working policies, commutable areas are likely to remain the most highly sought after.
Australia's regional property boom rises depend on affordability
Country and coastal towns have always been the cheaper housing option in Australia but the great price divide is shrinking.
"If housing values across regional parts of the country continue to outpace the capitals, the obvious outcome will be that regional markets lose their affordability advantage," Mr Lawless explained.
"We can already see this trend taking shape in some of the most popular regional coastal markets such as Byron Bay where median house values are $1.7 million and Noosa on the Sunshine Coast in Queensland where median house values are $1.2 million – much higher than comparable capital city values."
The seriousness of the regional affordability dilemma was recently highlighted in the ANZ CoreLogic Housing Affordability Report. Nationally, the ratio of housing values to household incomes reached a concerning new high in June, as did the number of years it takes to save a deposit, and the portion of income required to pay rents.
Eliza Owen, head of Australian research at CoreLogic, said the report emphasised the strained conditions for local buyers in regional Australia.
"Affordability challenges in regional Australia have been exacerbated by the effects of Covid, where normalised remote work trends and appealing coastal or tree change settings became 'pull' factors of demand, while high capital city property prices and the higher incidence of strict social distancing restrictions, became 'push' factors, ultimately driving people away from major cities," she said, adding that for sale listings across regional Australia remained 36.9 per cent below the five-year average (as of November 28, 2021).
"The combination of more people arriving in regional Australia, and fewer people leaving for the cities, has created additional demand for housing, pushing the number of homes available to buy or rent to extreme lows."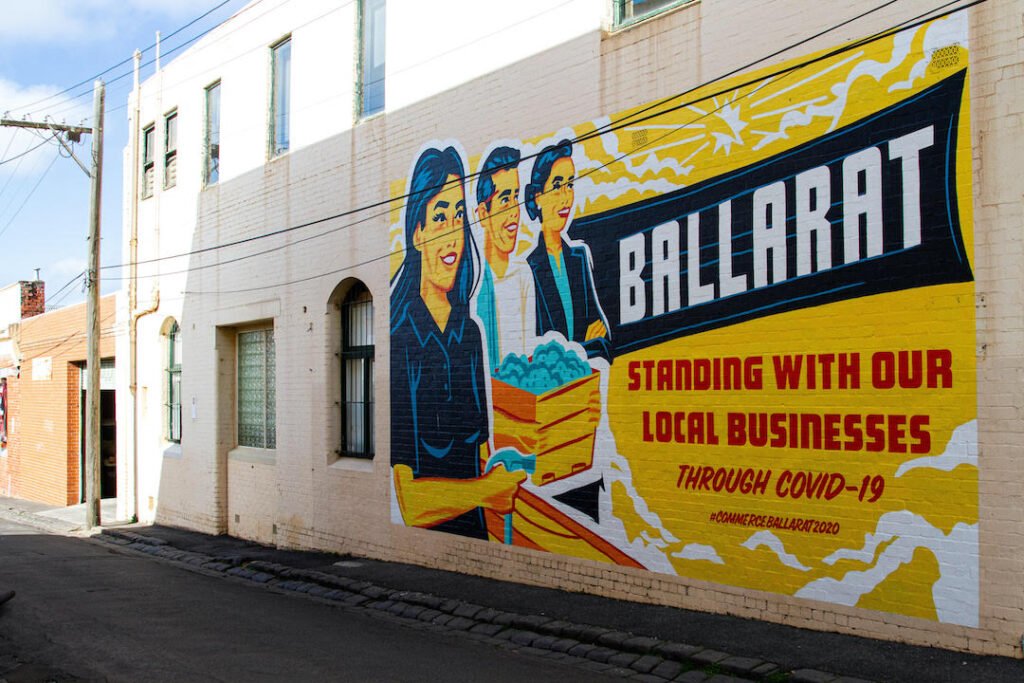 Let's break down Australia's regional property boom
Highest yearly growth: Shoalhaven and Southern Highlands (NSW) 35.9%
Shortest days on market: Gold Coast, Sunshine Coast (QLD) and Ballaratt (VIC) 18 days
Lowest yearly growth: Townsville (QLD) 8%
Longest days on market: New England and North West (NSW) 62 days
CoreLogic Regional Market Update, November 2021
Top searched regions
Region Average val (houses) Average val (units)
Gold Coast (QLD) $730,000 $455,000
Sunshine Coast (QLD) $730,000 $490,000
Geelong (VIC) $675,000 $470,000
Illawarra (NSW) $805,000 $575,000
Newcastle (NSW) $690,000 $510,000
& Lake Macquarie
If you enjoyed this piece on Australia's regional property boom, read more of what we have here.