When Tam Al-Saad moved to Sydney seven years ago, he only knew a handful of people. Life got busy for him and he wished he could meet some new friends that shared common interests; that's when he first had the idea for his business.
Find mates, not dates with Foura – Foura is a matchmaking service to help people find mates; not dates. Tam's original concept was to match people up based on their hobbies, interests, values, and personalities. Then, they are gathered together, four at a time, to meet in person. There's no swiping, no endless messaging back and forth – they just go from sign up to meet up.
"When I came up with the idea, I needed a job and a visa so I parked it for a short time. But I started a monthly social club that meets on the third Thursday of every month to check out a new pub and meet new people. I ran it for four years in London before running it for the last six years here in Sydney. It's been my passion for 10 years and Foura comes from that same passion of bringing people together," Tam says.
At the heart of Foura is the reality that it can be quite difficult to make friends as an adult.
"I think the biggest issue is that it's awkward to go up to someone and say "I would like to be your friend". It's also really awkward to hear. So people don't do it! That's why we bring people together four at a time, so it's more like friends meeting up for a beer rather than looking for something more."
"While there are options like joining a sports team or club, those options put meeting people as the secondary objective and an activity as the main objective. I wanted to build something that has friend-finding as its sole purpose."
It wasn't always smooth sailing in the early stages of starting Foura. Tam says the logistics of finding time in the calendar for four strangers is tricky, particularly when the only mode of communication, in the beginning, is email.
"But the biggest issue was Sydney going back into lockdown only six weeks after we started hosting face to face meetups. In theory, we could have pivoted to virtual meetups instead. But I believe all relationships are built better in person, so we paused our main service for three months and focussed on building out other parts of the business," Tam says.
Tam realised he didn't want to translate Foura into virtual meetups and knew he had to do something to build their profile in lockdown.
"So I hosted virtual trivia nights. People signed up and registered the suburb they live in and they were matched up with other people (whom they'd never met) in their local area to make a team," Tam says.
"We hosted five events and two of them had approximately 500 players in each, but the biggest success is that many of the people who met at those events went on to become friends and hang out when the restrictions started easing. "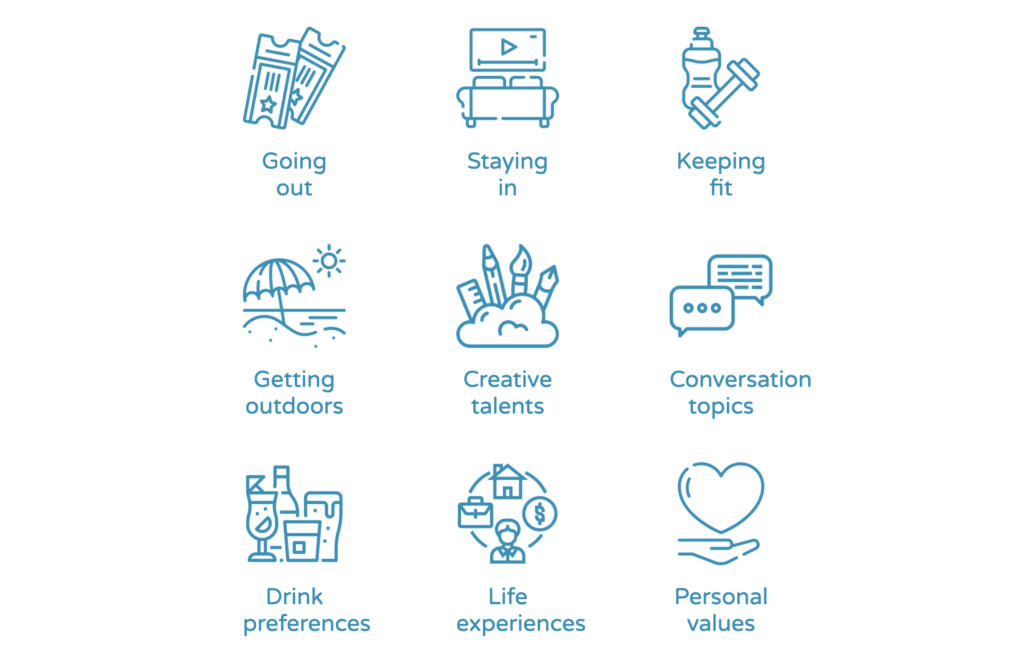 Find mates, not dates with Foura
Foura only launched in April and then had to go into lockdown, so Tam says the business is only just starting to grow.
"But we've had more than 1200 members sign up now and we are growing fast. I'm building a tech platform that will help me to match pods much faster which should make it a lot easier to scale; but I'm on the lookout for tech people to come on board so give me a shout if you want to join the team."
"In terms of the service, we're looking at hosting larger events as well as partnering with experience providers so our pods can meet over an activity as well as over a drink. Then it's a case of expanding to Melbourne (and potentially Brisbane) before expanding internationally."
Tam says joining the Fishburners startup community has been a big advantage: " It's been great to be in the building with so many innovative and interesting people. The pitch nights I've attended helped me hone my own pitch and I've picked up a lot of valuable information heading into the next few years."
Tam has some great, simple advice for other startups; "Know your audience."
"Also know why your service matters to them and then promote it to them in their words. It also pays to map out your customer journey early on and focus on the bottom of the funnel to start with so that your efforts in filling the funnel at the top pay off.
Tam has also been documenting his journey as a startup founder in the form of a daily video on Linkedin.

Did you enjoy 'Find mates, not dates with Foura'? Click here for more new applications on the scene.