Too many of the rural communities across Australia are still recovering from the terrible trifecta that was Summer 2019/20 – heatwaves, drought and bushfires.
The huge physical distance between us means that many Australians living in metropolitan areas are unaware of the continuing impact of the long-term drought in rural communities, with many farmers still facing water restrictions and, in the worst cases, reliant on deliveries of water that are trucked in. Such is true for towns like Clifton and Stanthorpe in Southern Queensland.
To provide support, Finish and Rural Aid created the #FinishWaterWaste initiative in 2019. The national program aims to educate metro-dwelling Australians on the struggles of drought as experienced by rural communities and farmers, and encourages positive behaviour changes that help save water, such as committing to stop pre-rinsing dishes. With the 2020 #FinishWaterWaste campaign, in return for each promise to skip the rinse made via #FinishWaterWaste on social media, 40 litres of water will be delivered to a farmer to help them on the long road to drought recovery.
"Farmers around the country are still struggling for water security as the long-term impacts of one of the worst droughts on record drags on", said Saurabh Jain, Marketing Director ANZ at RB Hygiene. "Working closely with Rural Aid, we have continued to ramp up our #FinishWaterWaste deliveries over the past year, delivering our biggest ever set of water drops in 2020 to help bolster farmers' supplies," added Jain.
Since launching in 2019, the initiative has raised in excess of 14.8 million litres of water for struggling Australian farmers, with deliveries of water continuing into 2021. This is part of Finish's commitment to ensure the nation's farmers are not forgotten and continue receiving support.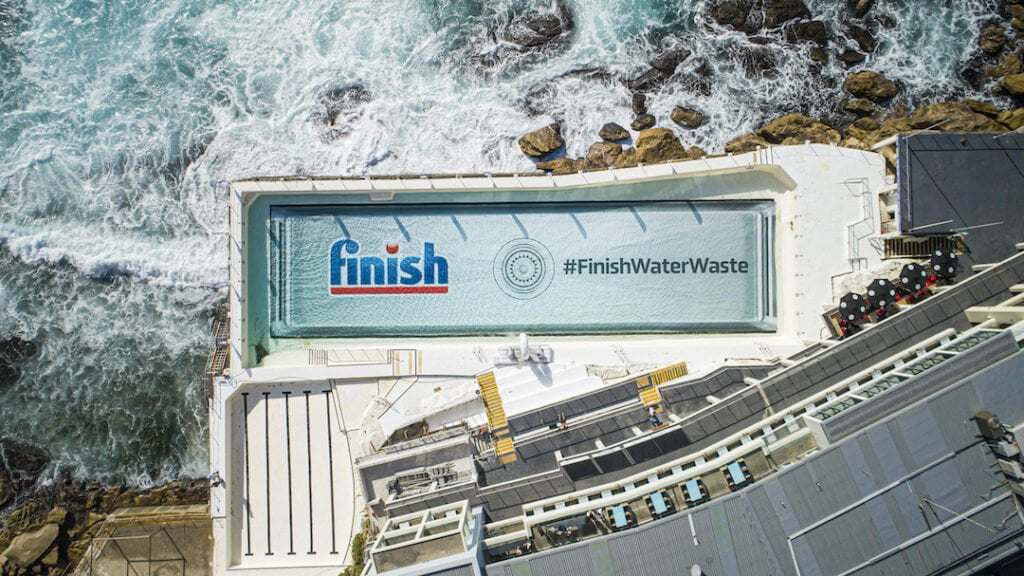 #FinishWaterWaste: a responsibility to affect change
#FinishWaterWaste came from the insight that rinsing dishes before stacking them in the dishwasher wastes up to 40 litres of water per load. By simply stopping this unnecessary habit, Australians could collectively save 20 billion litres of water in just one year.
"As a leader in household cleaning and hygiene products we have a responsibility to affect change that delivers wider benefits to society and the environment. Water is almost like liquid gold to our farmers – it really is one of the best gifts we can give them," Jain explains.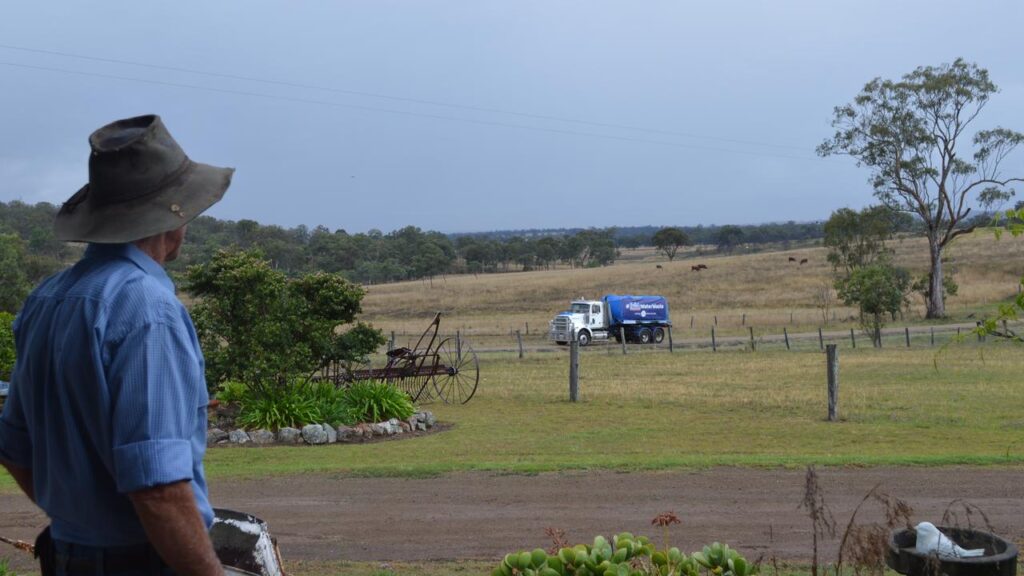 Keeping our farmers going
Farmers Cate and Karl Hinshelwood from Clifton, Queensland, received a delivery of water via the #FinishWaterWaste initiative in late 2020.
The drought has taken its toll on their 25-year old farm, whittling the couple's cattle down from 300 to just 50, and forcing them to economise to keep the farm going.
"At the height of the dry, our dams dried up… and we got no water from the bore," explains Karl. "We had to purchase quite a lot of water to keep the stock, the house and everything going."
The farmers had less than 10 inches of water in their tank when a #FinishWaterWaste water carter arrived at their property in September to deliver 12,500 litres of water. Without it, Cate and Karl said their livelihood would have come to a standstill.
"The thing that's really opened our eyes up is the support that people are giving and that companies are giving towards people out in the bush that are suffering – there is a lot of people really suffering," said Karl.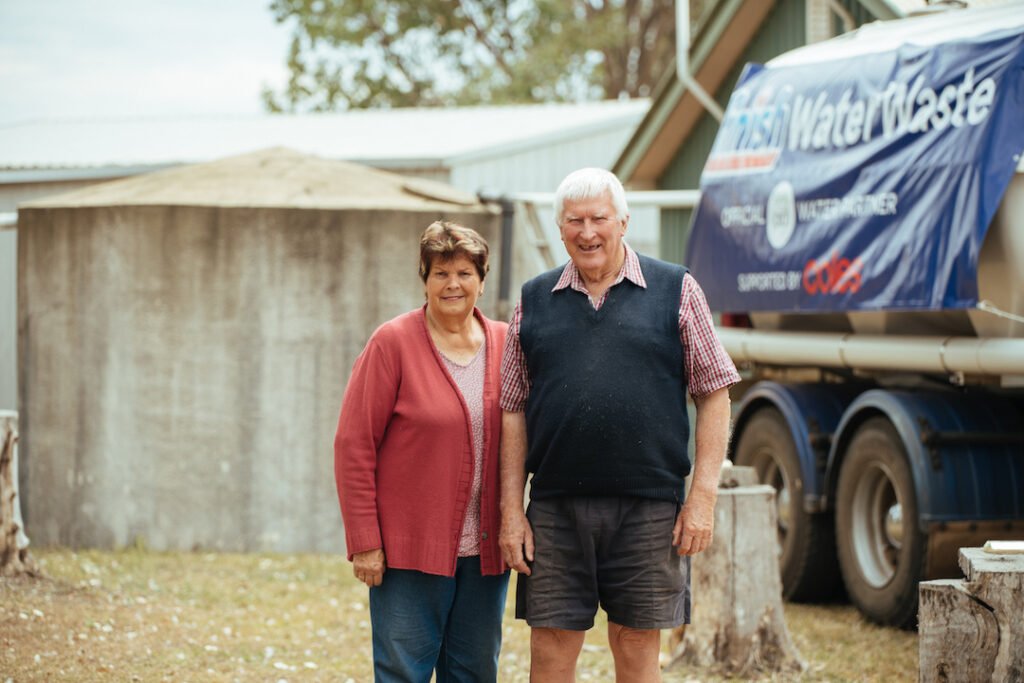 How we can help rural Australians
The good news is, there is plenty we can be doing to support farmers like Cate and Karl who are still impacted by drought. As we nose-dive into another hot Summer, it's more important than ever that the issue of drought isn't simply a case of 'out of sight, out of mind'. Those of us who live in metropolitan areas, where resources are more plentiful, should continue to be water-conscious in our everyday life.
Simple changes can have an amazing cumulative impact on changing the tide of water-scarcity.
Finish has launched a new "40 Litre Challenge", which encourages Australians to live off 40 litres of water for one day and ultimately become more water conscious. Each experience shared on social media, tagging #FinishWaterWaste, will trigger a 40 litre water donation to a farmer in need. See finishwaterwaste.com.au for details.
To get us started, Finish has shared 5 simple ways to save more than 240 litres of water around the house in just one day.
Save 40 litres: Quit pre-rinsing. Pre-rinsing dishes before stacking them in the dishwasher can waste up to 40 litres of water per load.
Save up to 166 litres: Skip bath-time. The average bath uses 130 to 190 litres of water while a four-minute shower uses just 24 to 36 litres. Making the bath a weekly treat instantly makes a huge difference.
Save up to 27 litres: Use a shower timer. A one-minute shower with a water-efficient showerhead uses 6 to 9 litres of water. The average Australian takes a seven-minute shower, so keeping your shower to four minutes or under can save up to 27 litres of water.
Save 10+ litres: Use a bucket or bowl in your shower and sinks. We waste precious litres of water waiting for our shower water to heat up or by leaving the tap running as we wash our fruit and veg. We can catch this water and use it to water plants, flush the toilet or clean the home.
Save 2+ litres: Don't pour old or used water down the drain. A small saving that quickly adds up. Use yesterday's leftover drinking water or kettle water to water your plants or garden.
Share your promise to #FinishWaterWaste on social media or make a pledge on the finishwaterwaste.com.au website and Finish and partner Rural Aid will deliver 40 litres of water to rural Australians affected by drought.