In 2021, you can expect to see more organisations adopting a new hybrid work model. Not remote working, not work from anywhere – a hybrid model means that for an employee, their experience is the same no matter where they are.
The stats are clear: employees don't want to go back to pre-COVID practices. The experience of lockdown has given many of us more perspective on work-life balance. People have become used to spending less time commuting and more time with family.
It's also not in businesses' interests for employees to return to work. Many companies have seen productivity levels rising. They also face issues with hygiene and social distancing in offices: there simply may not be room for everyone to return as before. Major companies including Microsoft, Facebook, Siemens, Twitter and Atlassian are enabling remote working permanently or indefinitely. Almost all HR leaders (91 per cent) surveyed by HRD are keen on campaigning for remote work arrangements to continue post COVID-19.
Hybrid working essentially redefines what "working" means. Work is no longer a place but what you do. As we move to the hybrid working model, work is no longer defined by how many hours you're tied to your desk, but the outcomes achieve. The hours we work, where we are located and whom we meet with are only relevant in pursuit of results.
While the pandemic lockdowns have accelerated flexibility and digital transformation, making the shift to true hybrid working is still going to involve challenges for many organisations. So how can they adapt?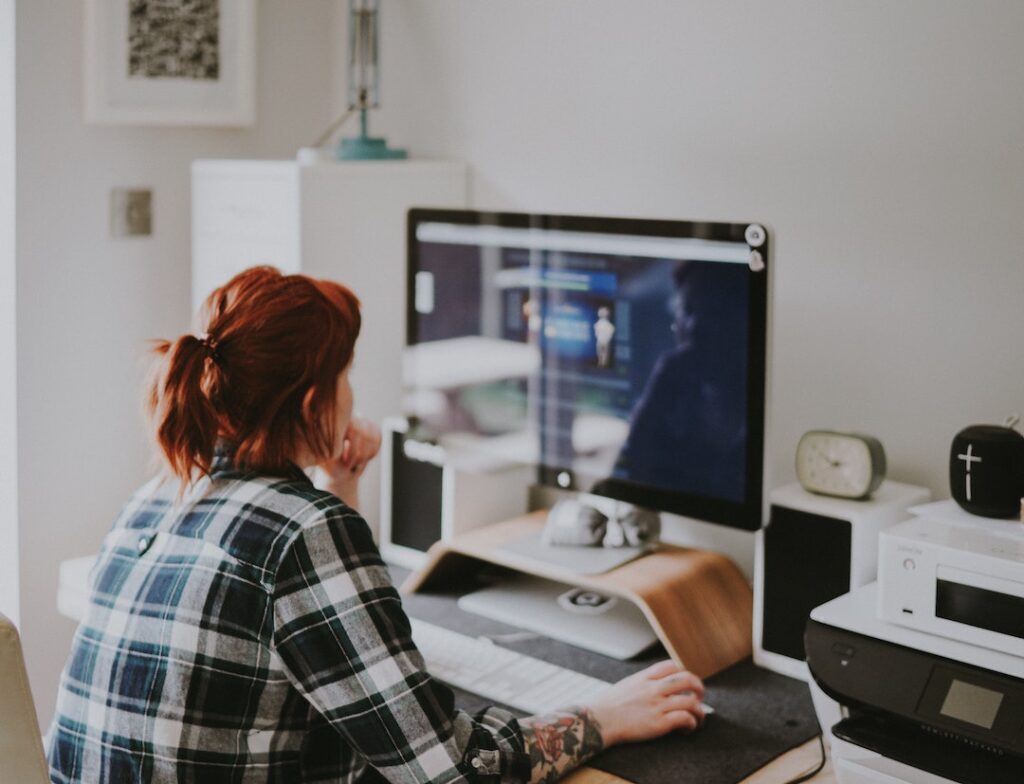 Enabling collaboration
As more businesses adopt the hybrid working model, they'll need to optimise productivity through collaboration. This includes transforming physical environments to allow for increased collaboration, such as increasing the number and size of huddle rooms.
Seamless working
With a need to connect with more staff in different locations, the way employees work and communicate with each other will change. There will be a growing need for new digital collaboration and teleconferencing tools. Workspaces will need to be upgraded with technology that allows for seamless collaboration, expanding technology investment to create consistent, enterprise-grade experiences for every worker, whether they are at home, in a co-working location or in a company office.
AI technologies
AI can create a more seamless experience for hybrid meetings, with a combination of physically-present and remote participants. For example, Automatic Speaker Tracking combines facial detection with audio triangulation to recognise who is speaking, and then automatically zooms and frames the camera directly on that person. This allows far-end participants to feel like they're in-room while also freeing those in the room from having to touch anything to control a camera. Acoustic Fence technology uses advanced techniques to ensure the far-end participants on video calls can clearly hear those sitting inside a designated area, eliminating voices or noises from outside.
Teleconferencing as-a-service
As with other increasingly critical technologies, from cloud storage to software, the As-a-Service model will make enterprise grade teleconferencing hardware more accessible to a wider number of organisations. Just as smartphones are bundled with phone bills, telcos will offer headsets, speakerphones, video bars and other conferencing technology on a month-to-month paid plan. This will enable much more flexibility and scalability – all the more critical for many businesses experiencing such uncertain times.
When it comes to how we work, educate, govern and live: there's no going back to "business as usual". The world of work – and the world as a whole – has permanently changed. It's time to think outside of the office building. We need to get serious about how we present ourselves to our colleagues and customers. This means ensuring a consistent, secure, easy-to-install and easy-to-manage communications and collaboration experience for hybrid workforces.
To learn about other ways Covid-19 has impacted the business sector, and how to adapt, click here.