The 2023 World Mining Congress, held in Brisbane last month, has revealed some of the biggest changes to be expected in the mining industry.
This year marks the first time the Congress was held in Australia, acknowledging the country's role in global mining initiatives and giving companies the chance to present the technological and ecological programs shaping the industry in Australia, and around the world. 
Discover more about this significant event, and some of the exciting programs to emerge from the exciting lineup of markets, talks and displays.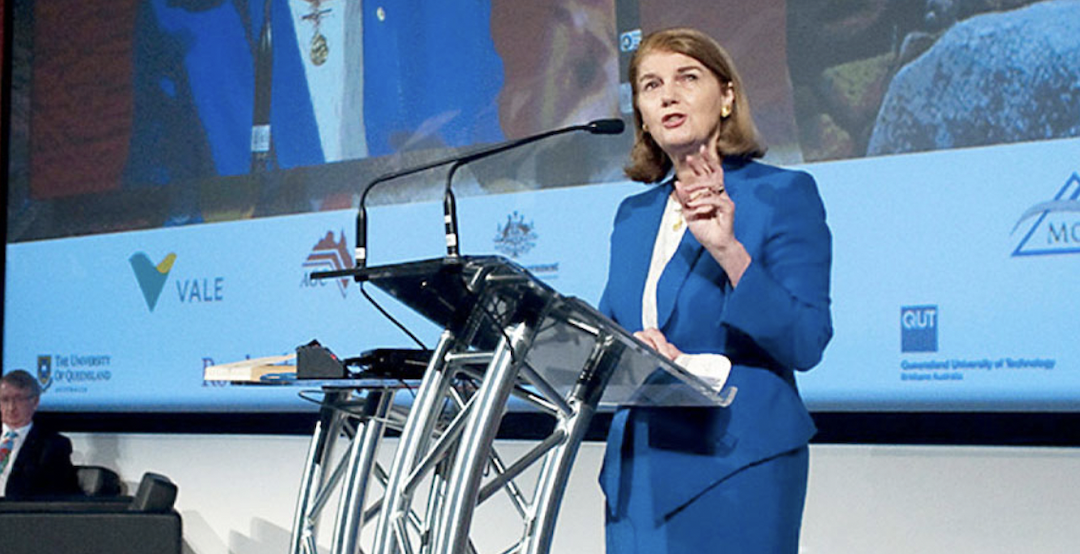 The Congress
The World Mining Congress began in Poland in 1958. Since then, a conference has been held every two to three years. It is a UN-affiliated event, aiming to promote research and development in the mining industry. 
This year, the World Mining Congress included over 3,000 delegates from 70 countries, all converging on Brisbane for four days of inspiring streams. The major theme for the event was "Can mining walk and talk at the same time," asking questions about the possibility of balancing sustainability with increased mining capabilities. 
According to Congress Chair Dr Guo, "Together, we are the people who can reimagine mining to resource the world for tomorrow, creating value for society." 
For over 60 years, the Congress has offered global representatives the chance to meet, discuss challenges, and share research and technology. 
Tailing technology 
At the forefront of this year's program were developments made right here in Australia. Phibion Pty Ltd, a top METS company in Australia, unveiled the world's first autonomous mine tailings management system, which is able to work 24/7 in some of the harshest waste environments.
Tailings are part of almost every mining operation in the country. Without proper management and control, they can cause significant damage to local communities and the environment. As such, Phibion designed the MudMaster to reduce the volume of tailings by around 50 percent.   
It works by dewatering the tailing material, increasing volume for future deposition while simultaneously reducing costs. It can be controlled remotely, and promotes better fuel efficiency by focusing on the most effective methods of reduction, making it environmentally conscious. 
The machine is also driverless, and should lead to a 40 percent increase in water recovery for reuse in future operations. 
According to Jacques Janse, Phibion's Chief Executirve Officer, "Our commitment to innovation and safety, along with the support of leading researchers and the Queensland Government, have enabled Phibion to take this technology to the world."
"We are making tailings dams safer, smaller and more sustainable which means resource companies can deliver on their ESG ambitions and return land back to communities faster and better than ever before."
Breaking biosolids
Another program to emerge from the 2023 World Mining Congress developed from a collaboration between RMIT University, South East Water and Manipal University in India. The team focused on ways to remove heavy metals, such as copper and zinc, from biosolids. 
Biosolids often contain metals which have been fused with organic matter, making recovery a challenging and energy-consuming task. However, once the metal has been removed, biosolids can be safely employed as fertiliser, giving them a new life and supporting environmental development. This also means the acidic liquid waste produced during the recovery phase can be reused, instead of being destroyed. 
The process, developed in RMIT facilities in Australia, includes three stages: extraction, purification and recovery. 
"We devised an approach where we were able to recover the metals one by one and did so with a closed-loop solution that causes least harm to the environment," says RMIT PhD researcher Ibrahim Hakeem. 
Co-author from Manipal University, Dr Abhishek Sharma, explained how this process complimented the overall process of biosolid conversion, known as pyrolysis.
"Pyrolysis is a process that uses heat to break down organic materials into valuable products and occurs without oxygen to prevent the materials from burning. The team uses this process to remove pathogens and contaminants of emerging concern from biosolids."
However, pyrolysis often results in higher concentrations of heavy metals, which the new program from RMIT helps to solve. By extracting these metals, both the biosolids and metals themselves can go on to have a second life, promoting sustainability and innovation in mining. 
While these are only some of the exciting developments to emerge from the Congress, they highlight the continued emphasis on environmental sustainability and efficiency that drives the mining industry. These programs indicate that we can expect positive developments in the sector over the coming years, and establish Australia as a leading mining body on the international stage. 
To discover even more innovations in mining, click here.