Two Aussie teachers have developed an AI tool to help teachers across the country. 
MyTeacherAide is the pilot program aimed at supporting Aussie teachers and empowering them to make the most of their time and energy. The AI tool focuses on streamlining the planning process, sparking hope in the teaching community for a better work-life balance and the possibility of greater student engagement. 
Teaching troubles 
Australian teachers are in crisis.
A recent study found that 84 percent of teachers have considered leaving their jobs this year. Similarly, 75 percent report feeling overly stressed, and 82 percent say they struggle to find a healthy work-life balance in the current climate. For these teachers, it feels like their time and energy is being wasted on unproductive tasks. They have highlighted the need for greater support in order to help them provide the best possible support to their students. 
It's these eye-opening statistics that inspired the development of MyTeacherAide
The need for automation 
MyTeacherAide was created by two high school teachers from Tasmania, Paul Mathews and Jacob Skierka. Drawing on their own experiences, as well as that of their colleagues and friends, Paul and Jacob realised that the support structures in place to help Aussie teachers weren't working as well as they could. 
As such, they turned to AI to develop a program which eases the excessive workload placed on educators and hopefully enhances the education system as a whole. 
Paul Mathews, co-founder and CEO of MyTeacherAide, says "no one gets into teaching to spend all their time sending emails and writing lesson plans. MyTeacherAide allows teachers to spend more time doing the very things they entered into the profession to do."
MyTeachersAide has been designed as a virtual assistant and AI teaching tool. It includes features such as automated lesson planning, curriculum alignment, resource creation and more. It focuses on streamlining the planning process so that teachers can feel confident and supporting both teachers and students on their educational journey.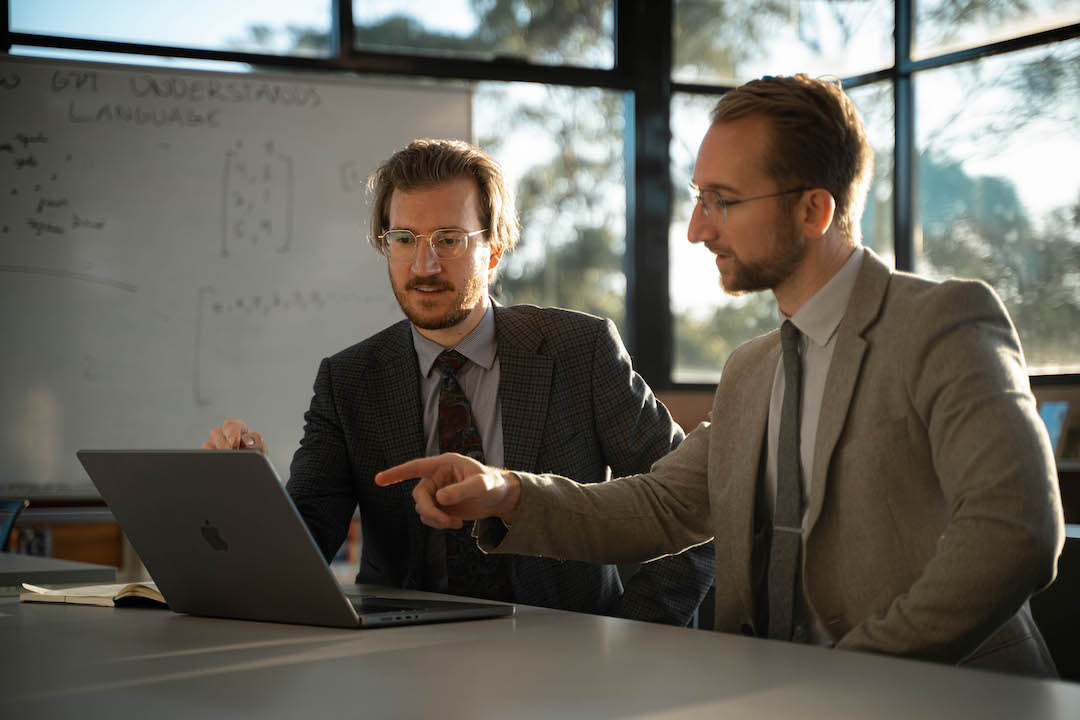 Testing the technology 
Currently, Paul and Jacob are preparing to begin their pilot program.
Made up of teachers and other educators who have volunteered to test the system, the program will test the practicality of MyTeachersAide and collect feedback in order to improve and engage. 
The pilot program will include weekly webinars led by the founders, as well as providing access to all the features of MyTeachersAide. The final product will then be shaped by the feedback and insight provided by the teachers undertaking the program, and lead to the release of a revolutionary educational tool in the near future. 
To discover more ways AI is revolutionizing Aussie industries, click here.