Forget going into a branch to do your banking. Today, you can manage your money entirely online. Does the rise of the neobank mean the demise of traditional banking?
The concept of buy now, pay later is not new. Lay-by has been around for decades. Putting pricey items on hold at the department store and gradually paying them off was a common way for shoppers to maintain their budget, particularly in the lead up to Christmas. Back then, you couldn't take the item home until you paid the balance off. Today, in our world of instant gratification and non-existent patience, financial institutions have embraced micro loans and payment by instalments – and it has paid off in a big way.
As of December 2020, industry leader Afterpay has reported more than a million active customers and over 7,200 retail partners offering this payment method at the checkout. This accounts for around 20 per cent of Australia's total online fashion retail. Competitors such as Zip Pay, Klarna and OpenPay also report high uptake year on year, particularly among the 18-35 age bracket.
In a tumultuous year for finance, Australians are more conscious than ever of where and how their money is being spent. With 36 per cent of the country having been negatively affected financially by COVID-19, the importance of budgeting has never been more apparent. The use of online budgeting tools, transaction trackers and money apps has skyrocketed. More than a third of Australians now use budgeting apps and 38 per cent track every dollar they spend, according to a new report by strategic insight company, Nature.
With many of the major banks being less than helpful during the pandemic, Australians are regularly reviewing the market for alternative financial products to help them through. This is where the neobank is beginning to outshine the big four.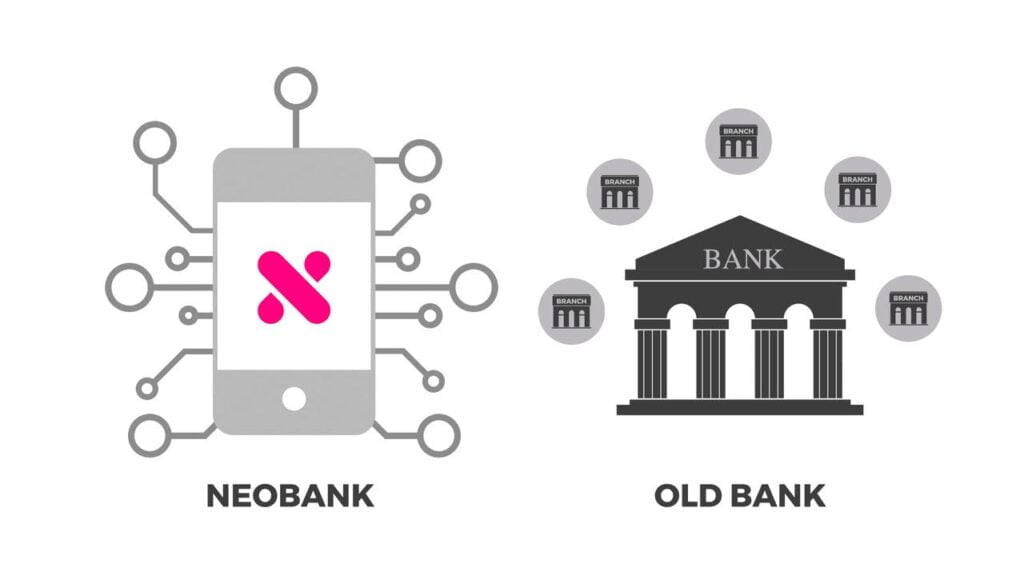 What is a neobank?
Neobanks are financial technology firms that operate entirely online, without the need for physical branches. These digital-only financial institutions appeal to tech-savvy consumers who don't mind doing most of their money management through a mobile app. As Australians become more comfortable with online banking, traditional banks risk losing consumers to emergent neobanks. However, awareness of neobanks is low with only 67 per cent of people having heard of them.
Based on recent survey data, 82 per cent of Australians aged under 55 are already open to the idea of using a digital-only bank for at least one product, but this doesn't mean it will be their main financial service.
"With consumers being forced online, traditional banks have had to prioritise digital transformation and online customer service initiatives to ensure they can continue to support their customers," says Nature's Managing Director, Justin Connally. "Given that more Australians are working from home and will continue to do so, the demand for online banking services accessible from anywhere has increased and will stay that way."
Buy now, pay later (BNPL) will not slow anytime soon
For many Australians negatively affected by COVID-19, the next 12 months will be paid through instalments as a growing number of people turn to BNPL services to pay for a wide range of products and services. The types of products most commonly paid through BNPL services include furniture and homewares, electronics, apparel and even energy bills.
"Looking back at the tumultuous year, it's not surprising that BNPL services are the favourite short-term fix for those negatively financially affected by COVID-19," says Connally. "This allows people to put their bills 'on hold' and retain a sense of financial normalcy."
Over the coming months, a strong bounce back in domestic tourism and dining is expected. It will be interesting to see what new initiatives financial institutions, both traditional and neobank, introduce to help Australians through the most difficult financial challenge since the GFC.