Expanding supply chains, supermarket distribution deals and thoroughly researched plant-based meat alternatives are blowing cost, time and taste barriers out of the water. So why isn't everyone going vego?
Imagine, it's 2024. Every restaurant in your town has a dedicated vegan menu with more than just a garden salad and mushroom risotto on offer. Beyond Meat is reasonably priced. Non-dairy milks now come in 2 litre bottles rather than tiny, two-cuppa Tetra Paks. Cadbury has recreated their entire range with almond milk. Life is good. 
This may be a very specific dream but it's one that will likely resonate with the 2.5 million Australians whose diet consists almost solely of vegetarian food (according to a recent study by market research company, Roy Morgan). It may also pique the interest of the approximately 10 million Australians who have reported they are consuming less red meat on a regular basis.
'Plant-based' is no longer a buzz term. It's just the most recent iteration of a lifestyle choice that has been reshaped and repositioned for marketing purpose time and time again. Those who have adopted the plant-based lifestyle – whether in part or in full – now enjoy a far less abrasive reaction when discussing their dietary choices with meat eaters. People were once met with concern from meat-eaters if they admitted to not eating a hunk of meat every other day, but today conversations around plant-based eating are much more open. Or, perhaps, the notion has been around long enough that people simply don't care anymore. There are plenty of other divisive topics to discuss these days.
The proliferation of widely recognised research supporting the health benefits of plant-based eating has helped society reach a general consensus – "it's not for everyone but there's no denying its benefits." Yet, the movement still faces some resistance from Australia's farming industry.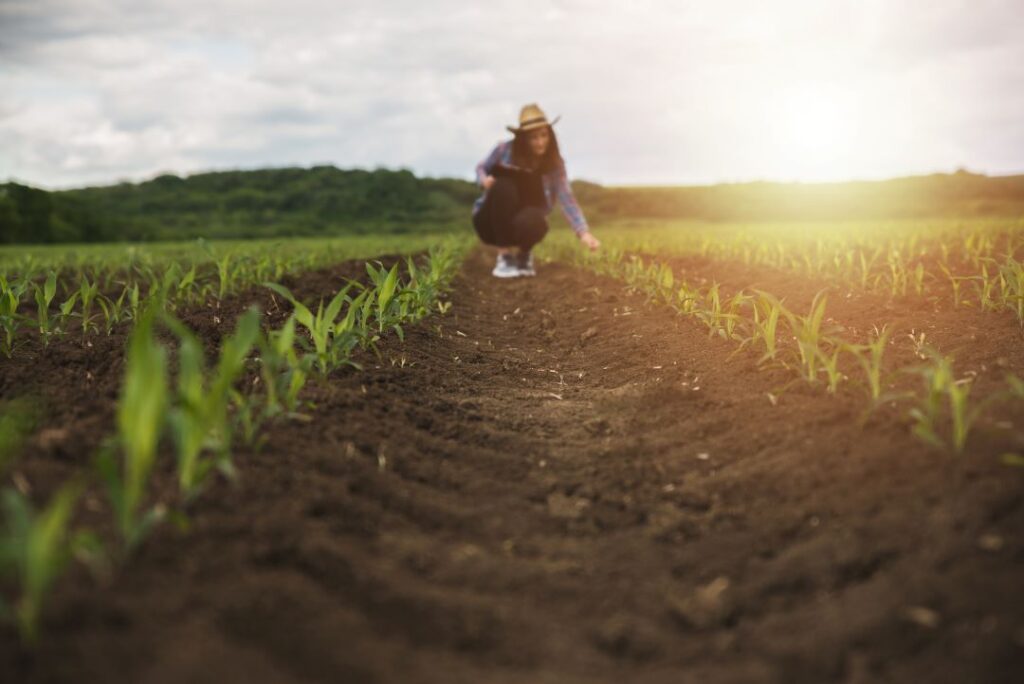 Farming has and always will be an integral part of the Australian economy, as well as our wider culture. In fact, we dedicate 58 per cent of our land to it. With a $65 billion valuation across agriculture, fisheries and forestry production – and more than 50 per cent of this being tied to animal agriculture (Snapshot of Australian Agriculture 2020, ABARES) – it's unsurprising that those with their hand in the cookie jar are concerned about new meat alternatives disrupting the industry. However, the aim of many of these companies is not to put farmers out of business, but rather to offer an alternative for consumers to supplement their diet with plant-based meat options.
When posed with the notion of taking on a plant-based diet, most consumers turn their nose up at the idea of dry chickpeas patties, kale-infused sausages and other bland products dressed up as their beloved, carnivorous favourites. But the meat-alternative market is becoming more and more plump with both established food producers and start-ups working to create products that are convincing enough to make even the most die-hard meat eaters do a double take.
But it doesn't taste as good…
Fable is considered the gold standard of meat alternatives in Australia. Headquartered on the Sunshine Coast with a development kitchen in Melbourne, the three brains behind Fable are the first to admit they love the taste of meat. "One of life's greatest pleasures is biting into a juicy burger or getting elbow deep in a tantalising bolognese, curry or stew," they concede on their website, "but the challenge is, there are some major issues with how we produce and consume meat today." They're referring primarily to the huge environmental impact of excessive meat consumption in Australia. The CSIRO found that greenhouse emissions from Australian diets are 200 per cent higher than those of a typical high-income country, placing the blame of meat-heavy diets.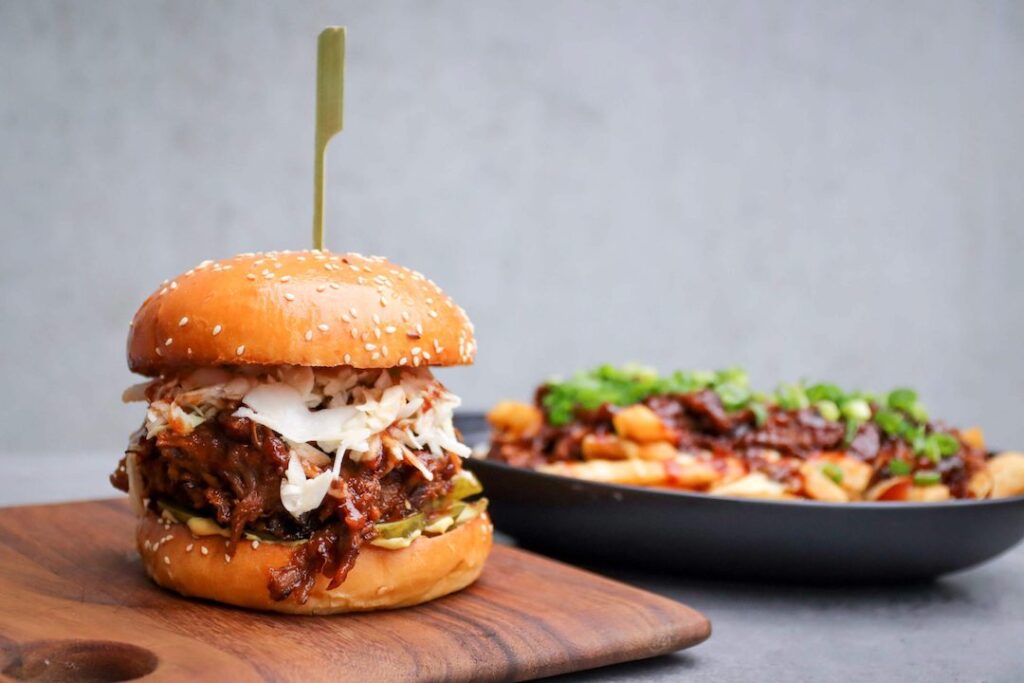 Fable's answer to this issue is by basing their products around the humble mushroom – shiitake mushrooms specifically. Needing only a few other ingredients, namely coconut oil, soy sauce and tapioca flour, mushrooms have the same natural umami flavours that help make meat so appealing which means processing is kept to a minimum.
But it's expensive…
One of the main hurdles when it comes to uptake is cost versus demand – the more consumers who want the product, the more companies who are willing to produce it. More competition in the market means lower prices for the consumer and, thus, a higher uptake by individuals whose main barrier to entry is cost.
One Australian plant-based meat startup is about to blow that cost barrier out of the water.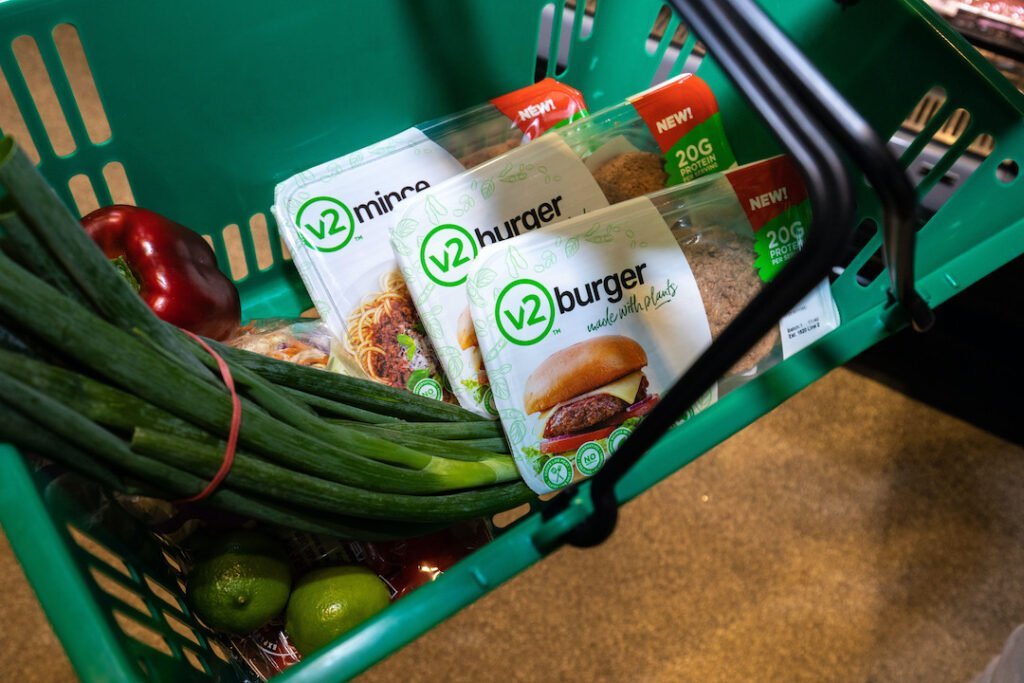 v2food, the creators of Hungry Jacks' Rebel Whopper, have picked up contracts with Marley Spoon and Dinnerly since striking their deal with the fast food giant in 2019. Their most recent win – signing a deal with Woolworths to carry their products in over 600 stores around the country – is a big step forward in their mission to make plant-based meat a regular item on Aussie dinner tables. Understanding that there will not be mass acceptance of meat alternatives until value is comparable to their animal equivalent, v2food has launched their products with a retail price of $8.50 for 500g of mince, on par with Woolworths' own lean beef mince.
Founder and CEO, Nick Hazell, cites population growth and the subsequent increasing demand for protein sources as the driving force of "some of the greatest health, food security and sustainability challenges facing our world." He continues, "but people's habits are only going to change if they have alternatives that taste just as good as the real thing, at a fair price and which can be easily replicated in their favourite meals." This is where v2food aims to outshine its competition.
But I don't have time to cook…
The sheer abundance of plant-based meal delivery kits from names like HelloFresh, Purple Carrot and Pepper Leaf are a nod to the increasing demand for high-quality, tasty meals that don't require any animal products. The issue for many is that they don't have the required 30 minutes to an hour required to produce most of these recipes. That's where ready-to-eat meals and pre-seasoned meat alternatives are rising up in a big way.
Upton's Naturals, for example, has just entered the Australian market to address the demand for easy-to-prepare, wholefood meat alternatives. Their hero product, Uptons' Naturals Jackfruit, is positioned as a substitute for recipes that call for pulled pork, shredded chicken or fish. These pre-seasoned, heat-and-serve pouches are the first of their kind in Australia, ranging in flavours from Thai Curry and Chilli Lime to Bar-B-Que and Sweet and Smoky.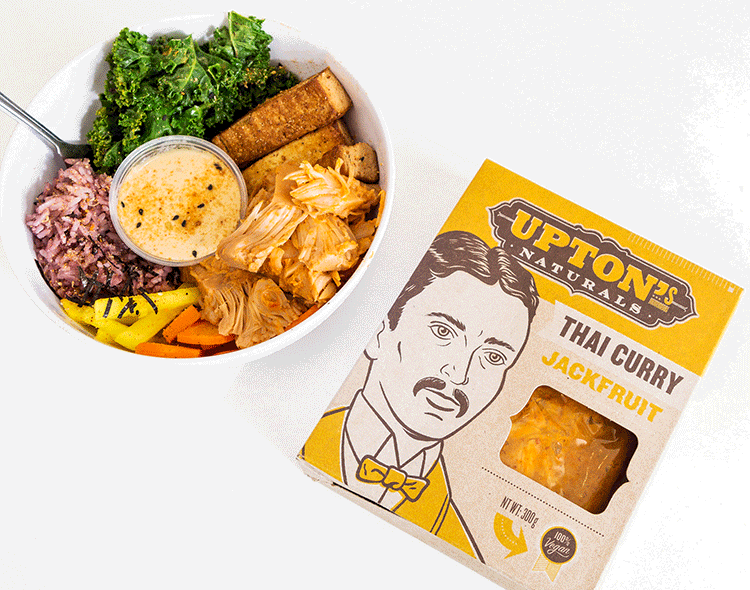 For the novice vegetarian chef, jackfruit is notoriously difficult to come by and harder still to prepare. Founders of Upton's Naturals, Dan Staackmann and Nicole Sopko, began searching for easier ways to enjoy their favourite jackfruit dishes at home and struck a deal with a network of family farms in Thailand who have been growing cultivated jackfruit for many years. The result of their partnership is a painfully easy-to-prepare meat alternative that is accessible to anyone who aims to reduce their meat consumption.
When you consider the resources required to produce 1kg of beef, for example, the output for crops such as rice, grains, beans, fruit and vegetables is substantially higher – a study conducted by the Livestock, Environment and Development Initiative (LEAD) found that one kilo of beef requires twenty times more water than plant-based protein such as chickpeas.
Counter arguments against the agriculture industry shifting to plant-based alternatives vary from the sheer volume of plants needed to meet caloric requirements to the fact that a large portion of land that is currently used for grazing is not suitable for growing crops. If the demand for plant-based alternatives continues to grow exponentially as predicted, Australian farmers are posed with an opportunity, though some might see it as an ultimatum: embrace plant power or lose out to overseas producers who are already ahead of the curve.