Wind, water and the sun now supply a fifth of Australia's electricity.
It's not just the environment that's benefitting from the country's shift to renewable energy – jobseekers are as well.
In 2018, 21 per cent of the power generated in Australia came from renewables – the highest-ever level in our country's history – largely fuelled by the one in five households that now has rooftop solar.
Plus, investment in large-scale renewable energy projects doubled from $10 billion in 2017 to $20 billion, with 87 projects under construction or financially committed to by the end of 2018. It seems the Australian renewable energy sector has emerged like a phoenix from very clean ashes.
Growth in uncertain times
"Australian employment in renewables has recovered in recent years, though remains below its 2011-12 peak," explains Callam Pickering, Asia-Pacific Economist at online job site Indeed. "Renewables employment has increased 60 per cent over the past two years, reaching 17,740 people in 2017-18.
"The recent recovery is notable, as too was the steep decline from 2011-12 until 2015-16. The global trend has simply been higher employment year after year. So Australia's experience is unusual and likely reflects the uncertainty surrounding energy policy at the national level."
That uncertainty continues, as the Morrison-led government has yet to replace the National Energy Guarantee policy it scrapped last year. And yet, the renewable energy sector, and its need for talent, is growing once again – why?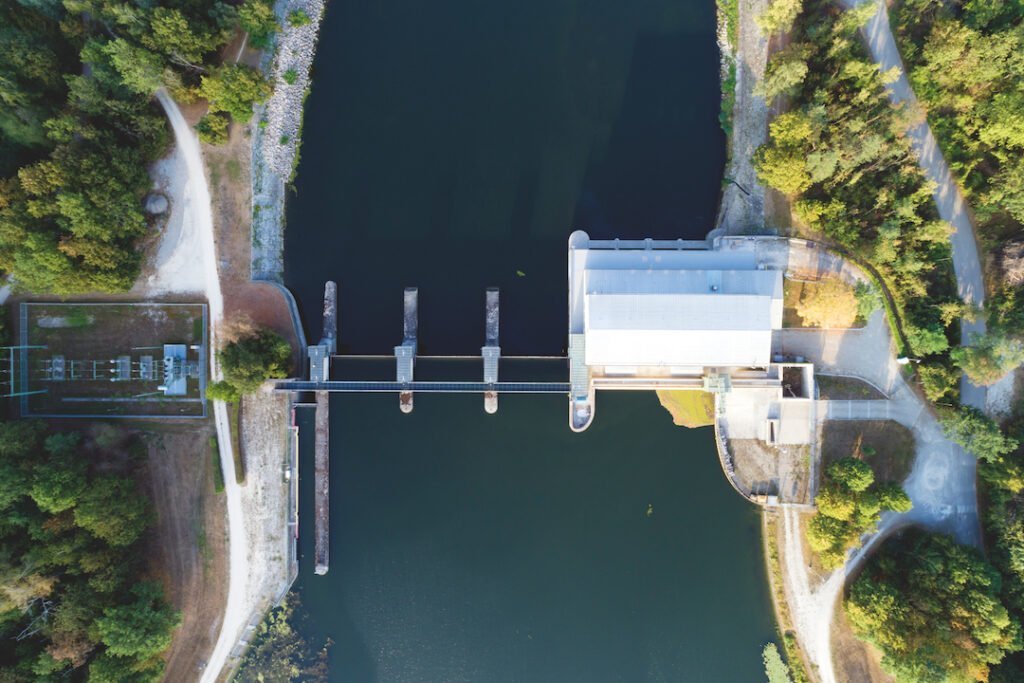 "It has been two record years for the sector," says Kane Thornton, Chief Executive of Australia's Clean Energy Council. "There has been a lot of investment in large-scale wind and solar projects, and a lot of consumer interest in rooftop solar. Installing rooftop solar panels is much cheaper than it once was. And the cost of fossil-fuel-powered electricity has gone up, so renewable energy is making more sense to more people."
In fact, for the first time, large-scale solar farms have overtaken the hydro sector as the second-largest creator of renewable jobs, while rooftop solar maintains its top position, accounting for 46 per cent of jobs in 2017-18.
Surprisingly, Queensland has the highest number of accredited solar installers (1571), despite the state coming dead last in renewable energy penetration, (only 9.5 per cent). Tasmania leads the pack with a whopping 95.9 per cent penetration rate. Followed by South Australia with 53 per cent (Tesla and its giant battery might help explain that number two spot).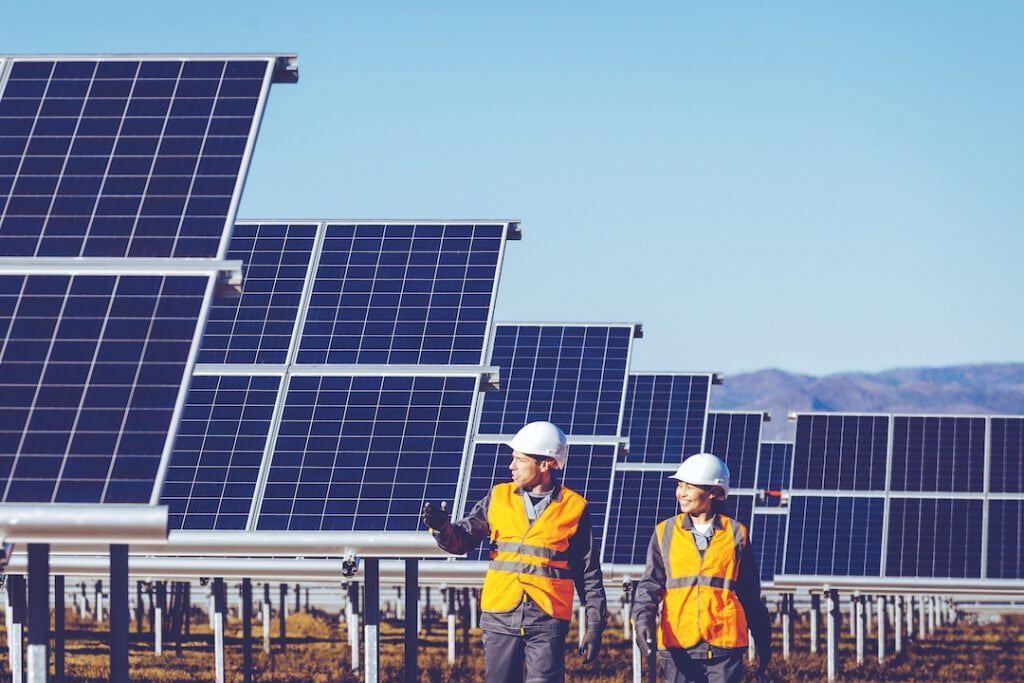 A regional boom
While solar technicians and specialists are vital to the renewables industry, its actually construction roles that make up the largest portion of jobs in the sector. In the small city of Port Augusta, population 14,000, more than 3000 construction jobs have been created thanks to 13 renewable energy projects.
In April, Westpac announced it would source all of its electricity from renewable energy by 2025. It also vowed to buy a quarter of the output from the Bomen Solar Farm near Wagga Wagga to help achieve that target. The project is expected to have a peak workforce of 250 during construction phase.
"Renewable employment is having an impact on the market as a whole – there have been 10,000 new construction jobs for large-scale projects in the past 12 months," notes Thornton. "And this has been a boon for regional and rural areas where suppliers and labourers are sourced from local areas."
While some local governments have voiced concerns about the reliability of renewable energy projects, as most require a much smaller ongoing workforce than comparable mining projects, other regional areas are banking on the cost savings that come with renewables to actually prop up other sectors.
For example, Whyalla in South Australia has a population just over 20,000, but plans to triple that in the next 20 years through an ambitious plan to upgrade the steelworks using 1 GW of renewable energy.
Old dogs, new tricks
The mining sector slowdown has also had a part to play in the renewables employment boom. Some mining workers are looking to get out before they are forced out. Others are just looking for jobs that don't impact their health. One former Queensland coal miner recently told the ABC that he will "live longer doing this kind of work" when explaining his switch to the renewables sector.
Myung Shim, Key Account Director for Q CELLS, Australia's longest running manufacturer of solar cells and products, says, "In our own hiring we tend to look primarily for experienced, specialised talent from within the solar industry. However, we have seen a trend of workers moving from traditional fossil fuels to solar. Having a knowledge of how the energy market works suggests that these workers have skills that can adapt to the technical nature of the solar industry."
Thornton agrees; "We have pretty strong capabilities in Australia in most areas; engineering, software development, construction. These skills transfer across from other sectors into renewable energy. Plus, we have an active training sector and universities that are fkeen to develop the next generation of renewable workers.
"But there is no doubt the government should be doing more, especially in training. We need strong TAFE programs and a long-term skills strategy. A lot of people want to transfer into the sector."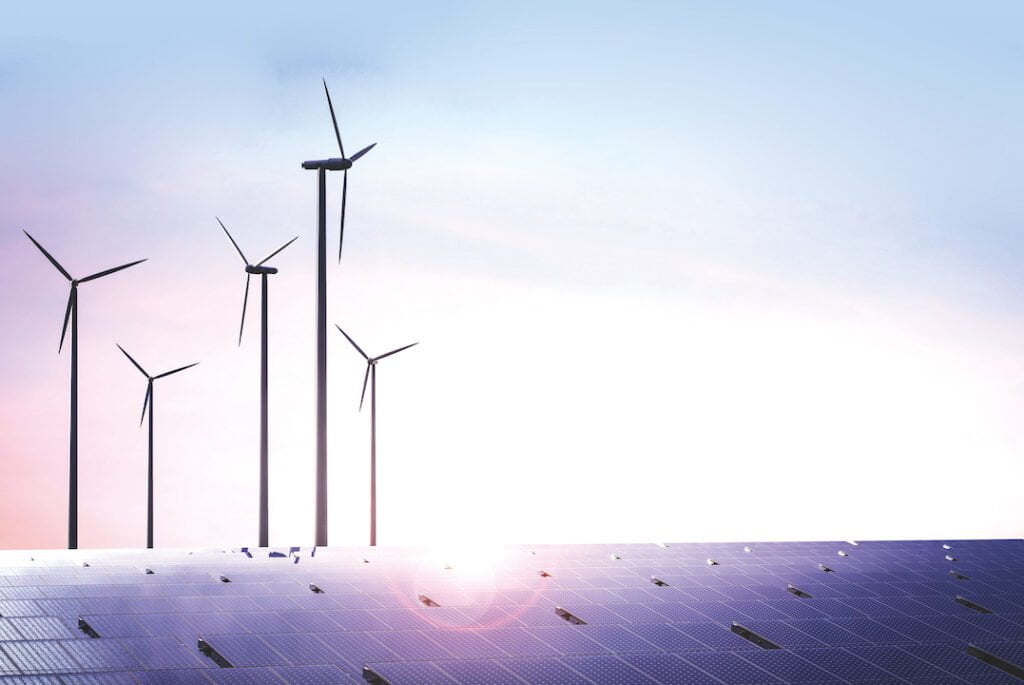 A clean job market
Certainly Australia has a lot of catching up to do. In 2018, 11 million people were employed globally in the renewables sector. China remains the leading solar employer in the world, with 61 per cent of all jobs. The EU, Brazil and the United States are trailing just behind.
"Australia punches above its weight on solar employment. But the renewables sector as a whole still remains a small employer in the context of Australia's 12.9-million-person labour market," clarifies Pickering.
Still, a study released in December 2018 by the United Nations' International Labour Office found that accelerating the transition to clean energy could add 24 million jobs globally by 2030. If Australia wants a piece of that action, it will need to maintain its momentum to ensure the renewables employment sector doesn't burn out as it did before. Can we really rise from the ashes once again?