Who Gives A Crap knows that toilet paper can be funny – and powerful. They're using it to help both the planet and people in need.
Launched in 2012, Who Gives a Crap makes toilet paper, paper towels and tissues from recycled materials. But the company's impact isn't just saving the planet's resources ­– it also donates 50 per cent of profits to organisations that build toilets in communities with limited access to toilets and sanitation.
Simon Griffiths, co-founder and CEO of Who Gives a Crap, got the idea to start a toilet paper company with real social impact while looking at development organisations in eastern and southern Africa and Asia. He realised that many organisations were spending much of their time competing for limited funding instead of creating funding for philanthropy projects.
"I had that classic business idea epiphany. I walked into the bathroom, saw a six-pack of toilet rolls, and thought: 'why don't we sell toilet paper, use the profits to build toilets and call it Who Gives A Crap?'" Griffiths says.
Along with co-founders Danny Alexander and Jehan Ratnatunga, Griffiths was also motivated to help make a difference in people's lives because roughly 40 per cent of the world's population does not have access to a toilet. As a direct result, 289,000 children under five die every year due to diseases caused by poor water and sanitation.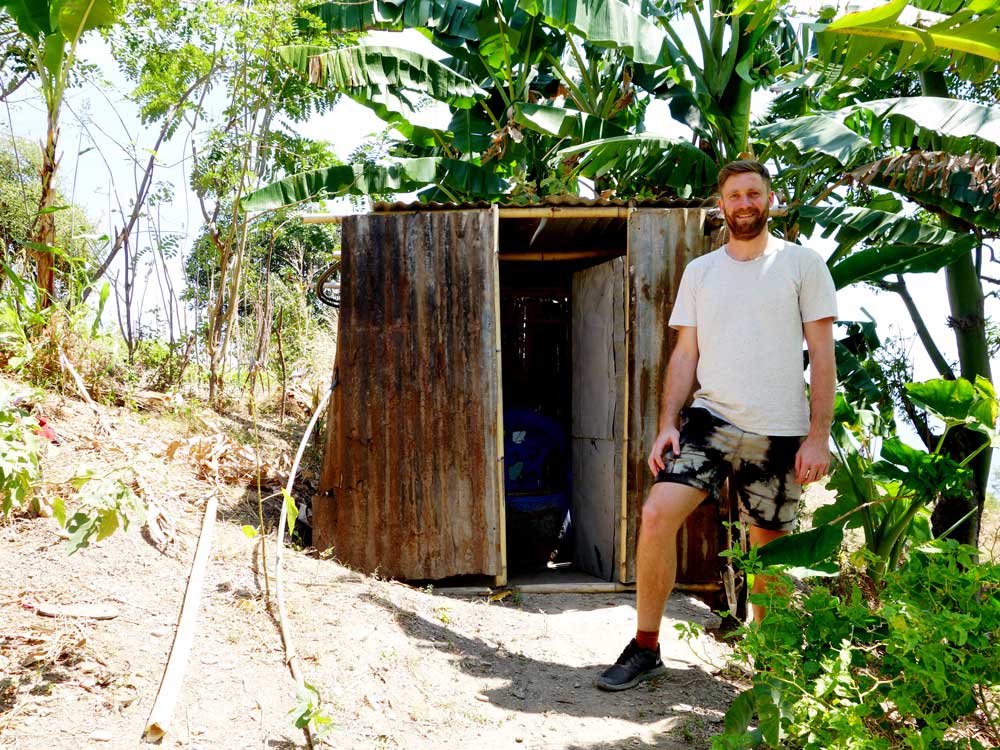 Who Gives a Crap got off the ground thanks to a crowdfunding campaign with IndieGoGo. Griffiths committed to the commode in his approach to crowdfunding, as he "sat on a toilet in our draughty warehouse, and didn't get up until we had raised enough pre-orders to start production. Fifty hours and one cold bum later, we had raised over $50,000."
The toilet paper is produced in China from recycled office paper, notebooks and bamboo. Using recycled materials and recyclable packaging is good for the planet, but Who Gives a Crap products are designed to be good for users too. The products are made without inks, dyes or fragrances, and contain no BPAs.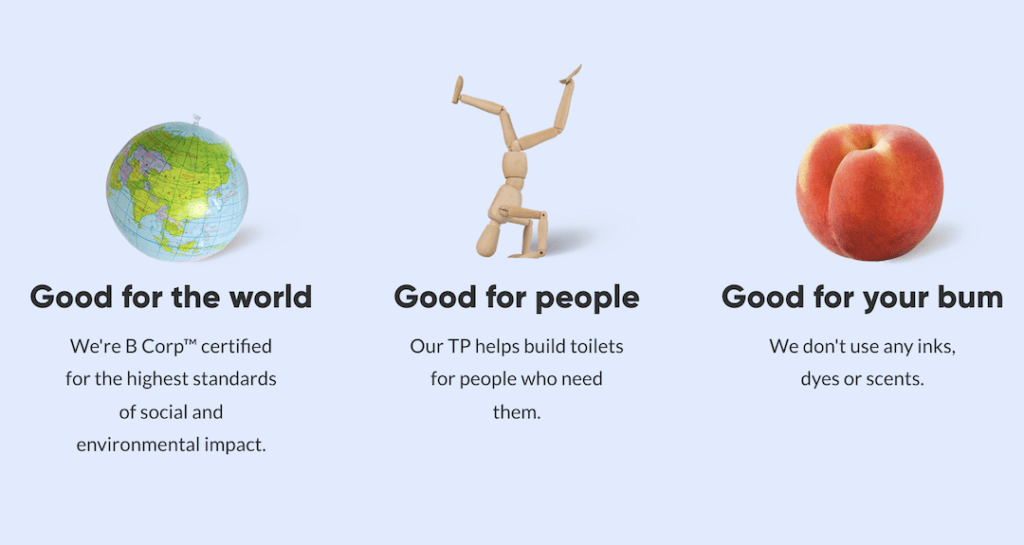 So far, Who Gives a Crap has donated $1.8 million to build toilets for communities that need them by partnering with non-profit charity organisations WaterAid Australia, WaterAid America, Sanergy, Lwala Community Alliance, SHOFCO and WaterSHED. The company is interested in the "Community-Led Total Sanitation" approach to aid, which considers local conditions, resources and materials when making plans for improving sanitation, as well as educating community members on hygiene. They also make sure to keep locals involved with their plans so that sanitation solutions work for the community and make a lasting impact.
It's not surprising that a company that donates half its profits has a limited budget dedicated to marketing, but Who Gives a Crap's sense of humour and fun packaging design helps with advertising their products.
"Our customers are our biggest advocates. They love our brand and the fact that we donate 50 per cent of profits to help build toilets in developing countries. Because our
rolls are so beautifully designed, people are proud to display them in their homes, so they work as a talking point and mini-billboard. It's a great way to spread the word!" Griffiths says.
Who Gives a Crap plans on continuing to grow and raise awareness about what they are doing, selling to customers all over Australia as well as the UK, USA, Canada and Europe. As this "profit for purpose" business expands, they have the potential to not only save the planet's resources but also help move towards a future where everyone has access to a toilet.
If you enjoyed this story, read more on businesses that are doing good things here.