In a world where many of us are lucky enough to feel safe and supported, these Australian charities celebrate and give back to various communities who may not be as fortunate.
These three Australian charities are aiming to make Australia a haven for all, and it's making a big difference in the lives of many.
SisterWorks
SisterWorks is a not-for-profit organisation that supports migrant, refugee and asylum seeker women trying to establish roots in Australia. The charity is based in Melbourne, where it works towards a common goal of creating an Australia where all women have equal opportunities for success and access to support.
Primarily, it achieve this through its Empowerment Hubs: places where women can go to connect with one another while gaining important skills for future success. The hubs target areas such as design, cooking, business, digital and pathways, and participants gain practical skills to help them achieve financial independence in Australia.
SisterWorks also offer talks where businesses can hear firsthand from a refugee, migrant or asylum seeker woman trained in public speaking and presentation. This helps Aussie companies to understand the importance of supporting displaced women and provides the women with a platform to share their story.
The latest program from SisterWorks is Craft Cafe. Located in Richmond, the cafe is a place where women involved in the SisterWorks program can gain hospitality and customer service skills while beginning their journey towards long-term employment in Australia. The menu features dishes made entirely by the Sisters. It's a great place for women to gain hands-on experience and employment.
In total, the charity has supported more than 2,000 women from 105 countries, and it's only just getting started.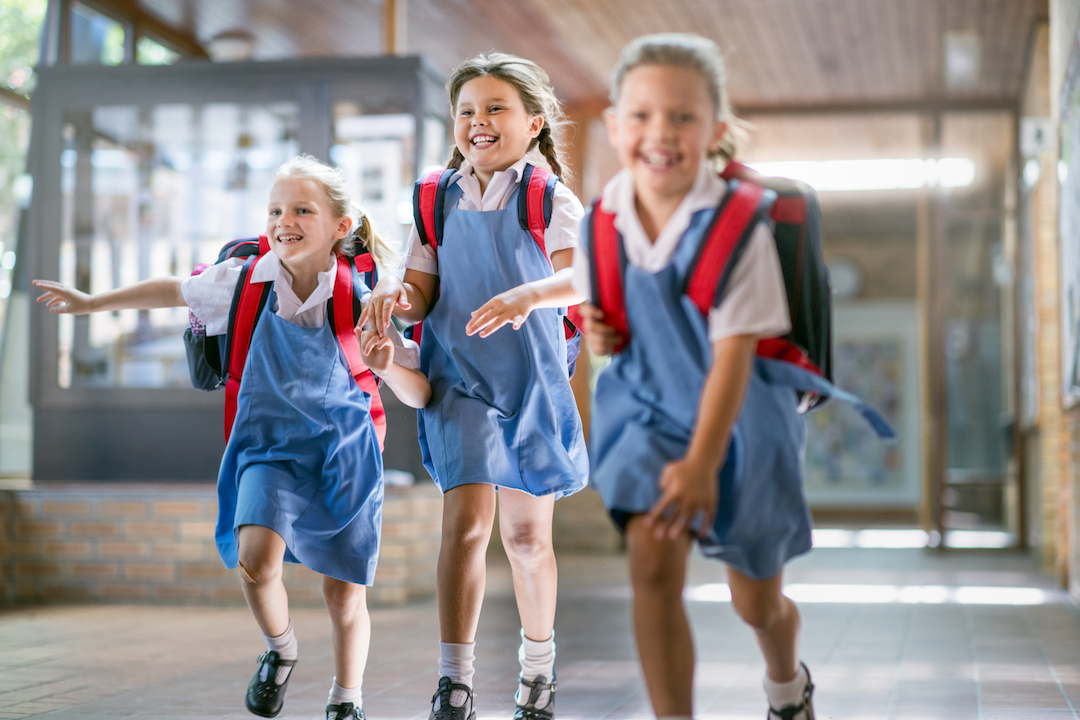 The School Project
Established in 2016 by the National Homeless Collective, The School Project supports families with school aged children fleeing domestic violence situations. They understand that leaving these dangerous situations often means families end up in crisis accommodation without the resources and tools needed to support their children at school.
As such, The School Project works by providing these kids with equipment, uniforms and other essential items so they can continue their education and maintain the important network of friends and teachers who can help to get them through tough times.
So far, they have delivered more than 1,000 backpacks to students in need. But that's just the beginning. This charity has also sponsored an Indigenous girl to play football, supplied bedding to children in new housing, and offered other supplies such as camp bags, sleeping bags and pyjamas where required. They recognise the value that education can have for young people, and hope to ensure all children have access to the benefits.
Twenty10
Twenty10 is an organisation dedicated to supporting LGBT+ youth across NSW. It began all the way back in 1982, when a group of volunteers decided to start a housing refuge for displaced queer youth in Sydney. Since then, the charity has grown to offer a broader range of services targeted at helping LGBT+ youth stay healthy and safe no matter their circumstance.
Twenty10 offers different levels of support to cater to the age and needs of queer youth in Australia. They acknowledge that many children risk losing their homes when being open about their sexuality, providing medium-term accommodation as well as education and employment assistance for those who need it.
They also deliver several community programs to build a network of people who can turn to each other in times of trouble. One such program is OutWest, where young people are invited to connect with their peers in a relaxed environment once a week. During the session, they are free to eat and drink, talk to a Twenty10 worker, or simply watch a movie. It's all about providing a safe space for relaxation and fun.
Twenty10 also offers training and consulting services for Aussie businesses and schools. During these workshops, individuals are encouraged to build skills and confidence when it comes to supporting the queer people in their communities.
If you enjoyed reading about these Australian charities, check out our interview with Centre for Men and Families CEO Dan Foster.