There is fierce debate about just how much money should be spent on upgrading the fleet of Australia's truck industry.
Australia's freight task is growing fast. Already the fifth-largest in the world, it will grow 75 per cent between 2011 and 2031 demand, according to the government projections. Now with COVID-19 accelerated the trend in online shopping, the country's freight tasks will grow faster still. This means more drivers spending more time on the road.
But is Australia's truck fleet up to the task? Not according to the Heavy Vehicle Industry Association (HVIA). The peak body representing truck manufacturers in Australia describes the age of the fleet – 14.9 years on average, one the oldest in the developed world – as "a matter of grave concern".
It's sister organisation, the Truck Industry Council, says the same. It claims the fleet is so old that it would take "10 years of year-on-year record sales" just to reduce for the average age of the truck fleet by six months. They're calling for a modern truck fleet with high-tech safety features and energy-efficient engines. This would not only improve operational productivity but deliver far better health and safety outcomes for drivers.
We look at why Australia's all-important truck industry is so old and present the case for – and against – modernisation.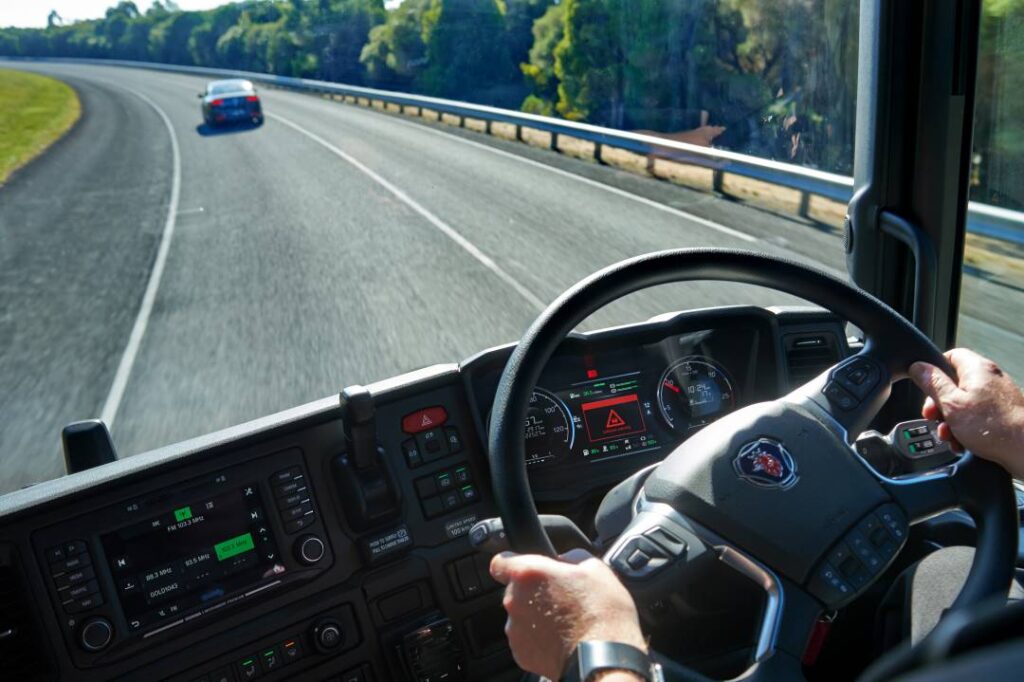 COST BARRIER FOR OWNER-DRIVERS
"My old truck works just fine, so why should I invest in such a huge amount?"
That's the reason most owner-drivers in Australia has for not upgrading, says Todd Hacking, CEO of the HVIA. "They know new trucks are safer and will probably reduce their running costs, but it's a low-margin industry and owner-drivers just don't have that kind of coin."
Alexander Corne of Scania is a Swedish manufacturer of heavy-duty trucks in the 16-tonne and above category; the kind used for long-distance haulage, concurs. "Traditionally, we've had an old fleet because of the 'make do and mend it' mindset we grew up with. And affordability ties into that," he says. "It's quite expensive to keep a truck on the road in Australia; our can cost anywhere from $200,000 to $350,000. Registration and insurance costs are also dear. So even though a new truck will cost you less to operate in the long run, the nature of freight in Australia is that we have a high level of owner-drivers who operate in a very competitive industry and who find it hard to justify such big investments."
A BIG LEAP EVEN FOR BIG PLAYERS
Shane Coates of the Glen Cameron Group, a freight company in Melbourne with about 1,000 trucks, says even large companies like his gag at the expense of the new rigs. "Trucks now have safety features that you would typically find on expensive German cars that stop the truck when someone walks in front of its path. The Euro 6 class of trucks used in Europe and the US is not just a badge; it's a second engine that sits alongside the main engine that particles out the exhaust. So what goes out of the truck is nearly as clean as what goes in. But all these things at cost."
However, the one overriding impediment for investing in new trucks according to the dozen-odd industry sources interviewed for this report is the historical lack of government incentives in Australia. "In most developing countries, the uptake of new technology and purchase of new vehicles is more frequent and driven by legislation which in turn has been driven by carbon emissions reduction targets" Scania's Corne explains.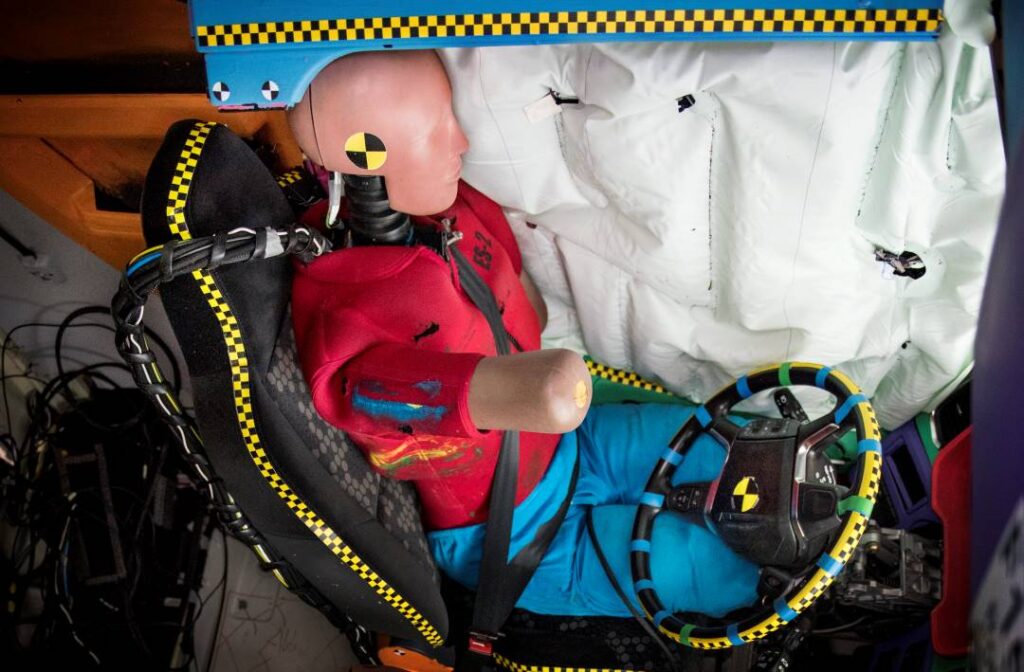 SLOW CHANGE FOR THE TRUCK INDUSTRY
It took a global pandemic but Canberra has finally introduced some of the incentives truckies have been crying out for decades. In April the threshold for instant asset-write offs for business equipment was increased from $30,000 to $150,000.
The move lit a firecracker under the light commercial vehicle market. "The new car market is dead but light commercial vehicles are absolutely flying out the door right now because of the instant asset write-off. Many businesses in the construction industry are taking advantage of it," says Adam Lewis; a sales manager at Suttons Trucks Arncliffe in Sydney.
The threshold is still not high enough for new heavy-duty rigs. But it is high enough to incentives the purchase of 'newer' used 16-tonners.
"Now is an excellent time for someone who has a contract to move gravel or whatnot to go out and buy a newer, cleaner truck that won't break down and has more advanced safety features," says Corne.
Matt Wood at Volvo trucks in Brisbane concurs. "The buying model for heavy-duty trucks in Australia is they have their first life on the highways doing long haul and are then on-sold for local roads. Those are the kind of buyers who can benefit from the write-off," he says. "But even with the pandemic, people are still buying new trucks. There's quite a bit of cautious optimism in the market," he says.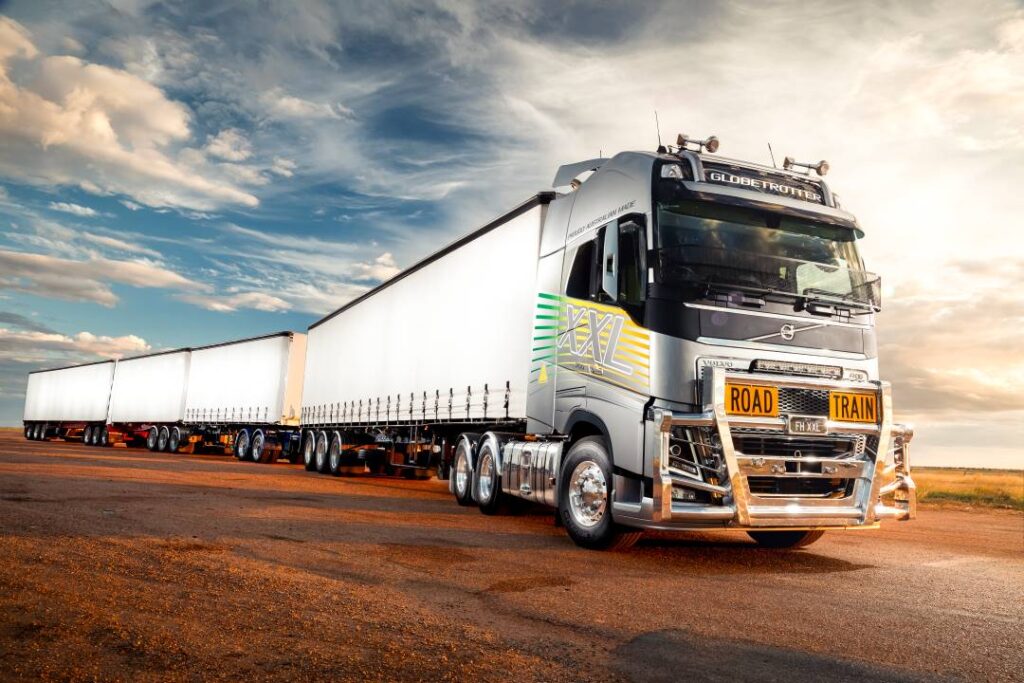 WHAT ABOUT THE ENVIRONMENTAL IMPACT?
Above and beyond what the government can offer, there are endless reasons for investing in new trucks. This is what Coates of the Glen Cameron Group group claims, where the average age of trucks is only 3.5 years.
"We buy a lot of new Volvo trucks because they sell total solutions; trucks that come with support services that keep it on the road. These things are just as important as the truck itself," he says. "Sure, these upgrades add to our cost of doing business. And convincing our customers that it makes financial sense isn't easy. But those with clear environmental directives are very much on board. Our founder, Glen Cameron, wants his employers working in the safest possible environment. And to reduce our carbon footprint as much as is possible."
It is this kind of attitude that will ultimately prevail, says Hacking at the HVIA. "I think within ten years there will be a modernisation of the Australian fleet because the savings are there in the long run, especially with these new government incentives. It's basically more money for jam."
WHAT'S NEW IN TRUCK TECH?
Advanced Emergency Breaking – If a vehicle gets in the truck's path and the driver doesn't react it will stop the truck as quickly and safely as possible
Pedestrian Recognition System – Only just unveiled by Volvo in Europe, it warns the driver if a pedestrian or cyclist comes between the truck and the curb
SEA Electric Truck – Caused quite a stir at the Brisbane Truck Show earlier this year. "It's the way of the future especially in the light and medium range," Hacking says.