Innovative logistics automation platform Adiona has been awarded a $250k Resilience Grant from the NSW government to address the underlying logistics challenges and improve economic resilience.
Sydney-based software company Adiona uses advanced artificial intelligence and machine learning to allow shippers and carriers to become vastly more efficient. Adiona, (named after the "Roman Goddess of the Return Journey"), has spent the last year developing a software service that automates and optimises large numbers of deliveries to create more efficient fleets. The technology is a spin out of research at UNSW and is currently powering millions of efficient global deliveries for parcel, retail, FMCG, grocery, and even furniture manufacturers.
Adiona CEO Richard Savoie is thrilled about the award. He says the inspiration behind Adiona was the fact that the transport sector creates nearly a quarter of greenhouse gas emissions and the average delivery vehicle utilisation rate is about 50 per cent. 
"Technology companies like Amazon have created competitive moats by using machine learning and operations algorithms to create hyper-efficient delivery fleets, but the rest of the logistics industry is lagging behind," Richard says.
"We've developed a platform that enables any fleet, especially large ones, to become efficient, maximise profit, and reduce their environmental impact."

Richard Savoie, Adiona CEO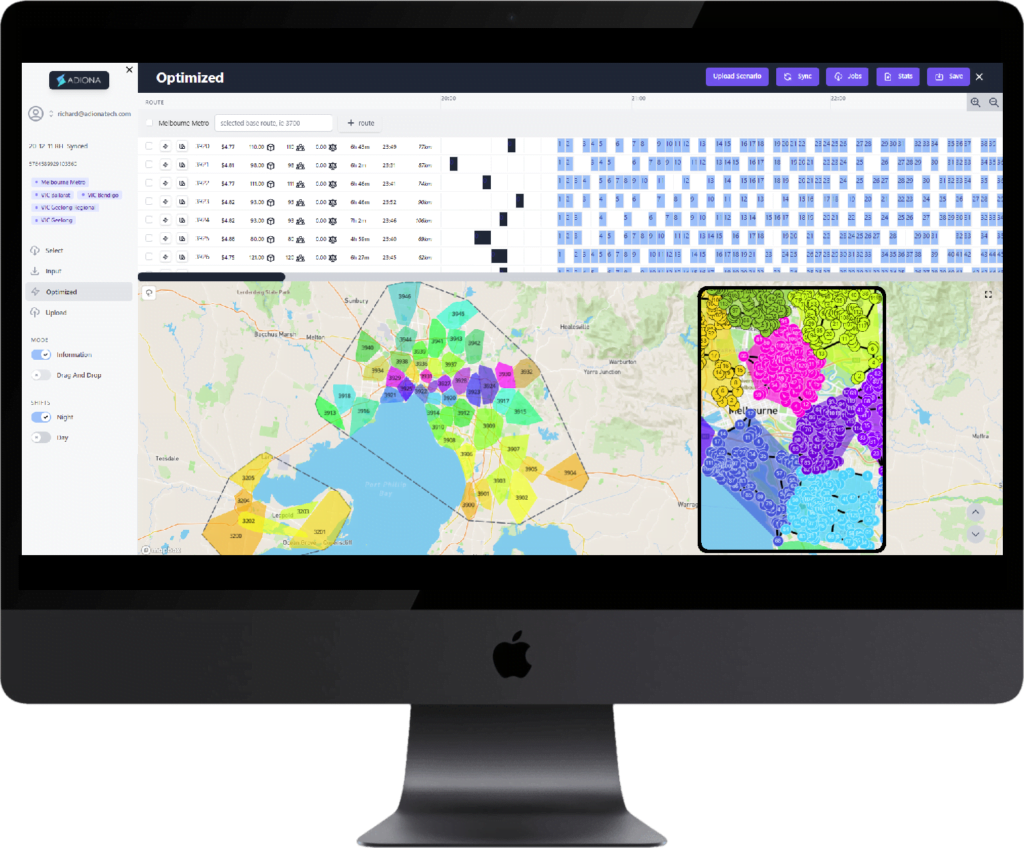 Prior to working on Adiona, Richard designed and commercialised cardiology medical devices for 15 years.
"Luckily my co-founder is a PhD in optimisation AI and we partner with UNSW's transport research centre, so there are some qualified adults in the room. But being middle-aged does have its advantages and one of the keys to our success is our ability to commercialise academic research into practical, beautiful logistics tools that are intuitive and scalable," Richard says.
There were a few challenges faced by Adiona in the early stages, as Richard explains:
"This is our third pivot in as many years before finding product market fit. While our north star has always been about improving sustainability in cities, we had to continually refine our learnings until we figured out what was creating a lot of value and also very sticky," Richard says.
"I think we've heard every objection that I can imagine during that process, so perseverance and the support of my amazing family has been critical.  We also started raising a seed round just before the pandemic and had to lower our expectations and velocity due to investment dollars drying up.  On the flip side, the pandemic has now created 10x growth in home delivery services which has benefitted us greatly in the last few months.  Another challenge for companies like us is access to engineering and research talent that understands deep technology."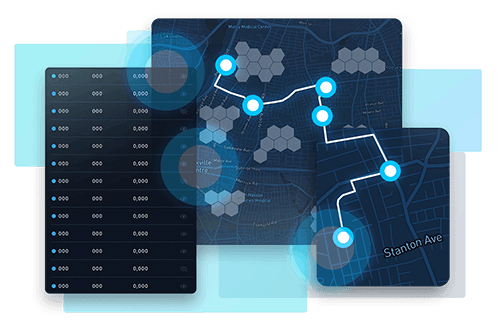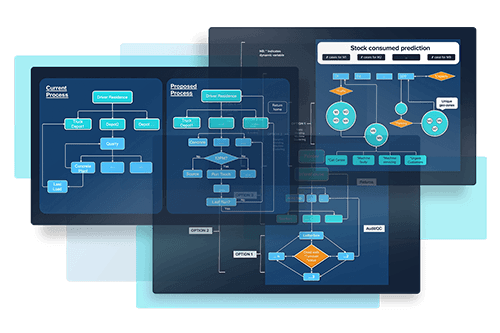 Along with the NSW government grant, Adiona has celebrated several recent successes.
"Just last week a new customer excitedly crowed that our platform is going to crush an entire day's worth of work in five minutes. I also remember our first week processing over 10,000 deliveries and then shortly after, 100,000 deliveries," Richard says.
"I think of the measurable reduction in urban congestion and greenhouse gases that come with each of those, every day. It also feels incredible to have built a team that supports and carries each other with our unique abilities and spirit."
We need to go faster and get into other markets such as the US, so we are planning for a capital raise. We also just received a $250,000 NSW Innovation Districts Challenge grant to continue building collaborative logistics features into our platform. This will allow our customers to use spare capacity across each other's resources to reduce costs and increase efficiency. So, we'll be busy working on that.
Richard says being part of Australia's biggest startup community Fishburners community has been valuable, as a place where everyone is an inspiration.
"From napkin ideas to multimillion dollar successes, everyone has a story to share and some wisdom to contribute. It's a place that we enjoyed calling home and still actively participate in via virtual membership."
And Richard has some advice to share with other startups:
"The best advice is don't take my advice. Get advice from as many people with real, relevant experience to your business and look for the repeated patterns in it.  Another reluctant piece of advice is that startup life is 80 percent sales. You really need to be able to brand, market, and sell your vision as much as you need to build it.  I wish we'd embraced that fact earlier in our journey."
Find out more about Adiona at adionatech.com
Looking for more innovative entrepreneurship? Check out these articles:
Meet Mr Yum, saviour of the hospitality industry during COVID-19
Sydney's new startup program is empowering entrepreneurs
Why we need female founded startups to solve problems unique to women