Australian truck driving history is a wild ride with more hairpins than a hairdresser's. One thing is for certain though: trucks aren't going anywhere anytime soon.
In 1863, steam-hauled road trains were introduced in a copper mine in South Australia, and were the first example of trucks being used anywhere in the country. Prior to steam, the common mode of transport was a horse-drawn cart. Although a lot has changed since the 1800s, we still refer to a unit of measurement for the power of an engine as horsepower.
Brambles is one of the oldest examples of an Australian freight company still in operation today. It began with Walter Bramble working as a 'cut up and deliver' butcher, transporting meat to customers in a horse-drawn cart in 1875. He progressed through varying levels of horsepower, and in 1877 expanded into transport and logistics operations, basing himself in Newcastle, New South Wales.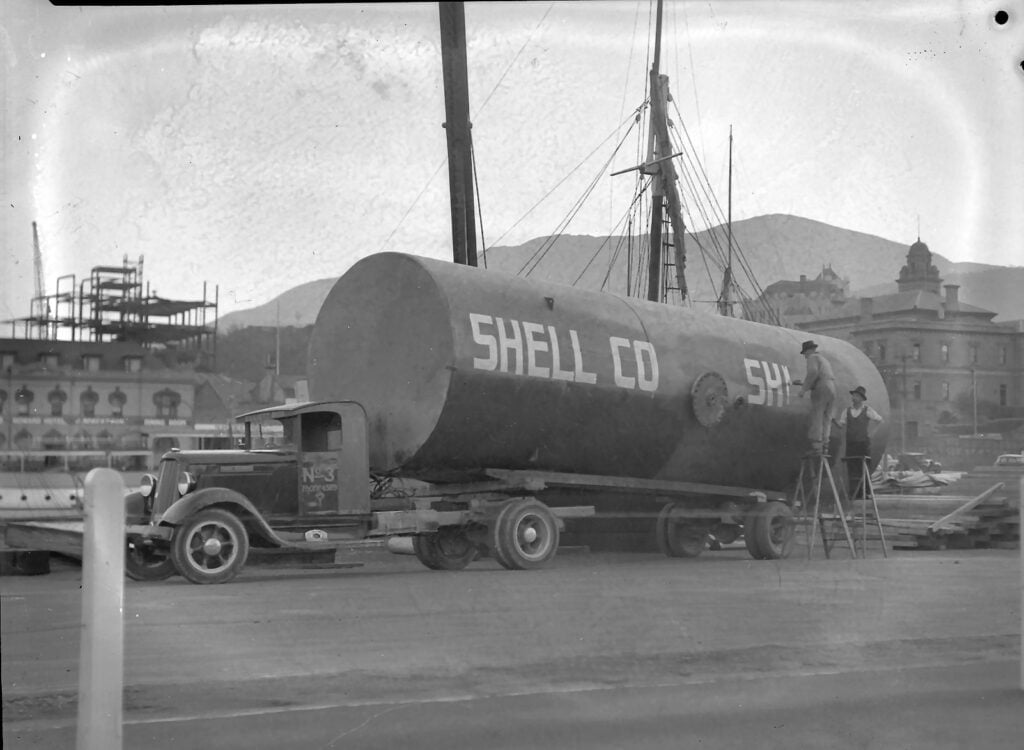 Internal-combustion engines were introduced in 1912, and two years later petrol-powered vehicles started being manufactured. World War II was another catalyst for the trucking industry: vehicles such as the Diamond T tank-transporter series operated during the war years and well into the 1950s, hauling tanks and other supplies across Australia's rugged terrain.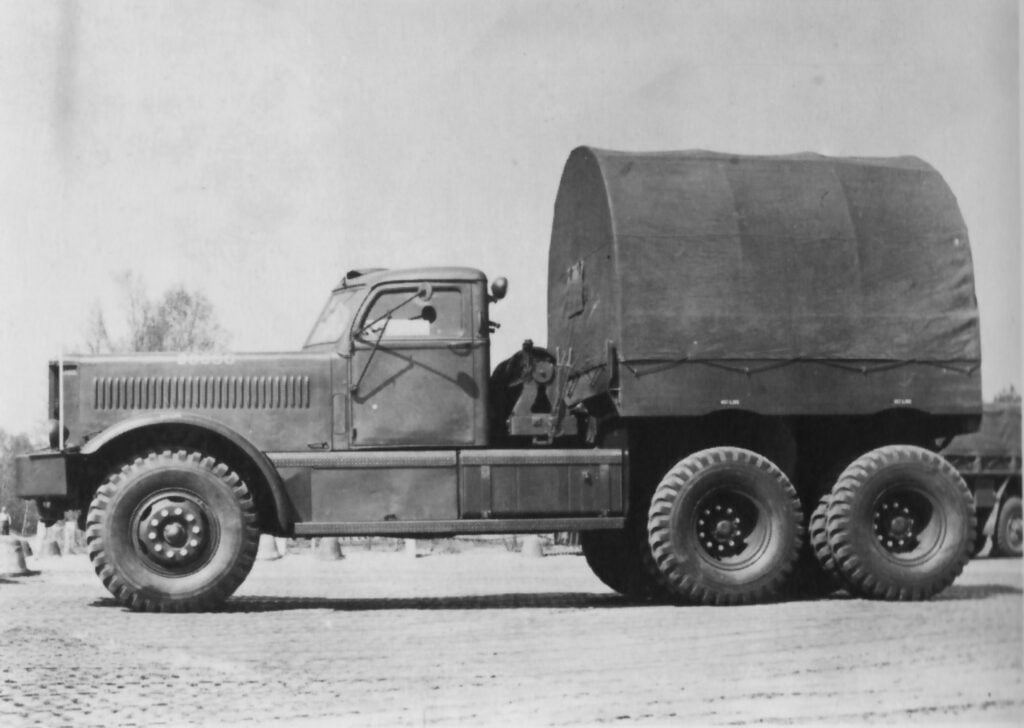 Living in the fast lane
A key milestone for the industry was the 'Razorback Blockade' of 1979, which saw truckies block major roads across the country for nine days in protest at working conditions and road taxes. The blockade started on the Hume Highway at Razorback, New South Wales, and virtually crippled the supply route between Sydney and Melbourne. As a result NSW,Victoria, South Australia and Queensland agreed to drop the road maintenance tax that had been introduced in 1956.
Similarly, the Hume Highway was blocked at Yass in July 1988, this time in protest at a proposed price increase on truck registration fees, and demanding the removal of the 100km/hr speed limit introduced that year for all heavy vehicles. Around 1,000 trucks and semi-trailers were held up, parking across the highway and on side streets. Traffic was escorted through vehicle by vehicle by police until the blockade was lifted.
An industry in turmoil
From the 1960s onwards, alcohol and stay-awake substances became an industry-wide issue. In July this year the notorious Douglas Crabbe will be up for parole, having been jailed for murder after driving his road train into a hotel near Uluru in 1983, killing five people. He had been kicked out of the venue for being intoxicated.
In the small hours of 20 October 1989, a semi-trailer truck struck a bus full of passengers in a horrific accident that killed 21 people and injured a further 22. The accident occurred on the Pacific Highway near Grafton, NSW. An inquest found the truck driver–who was among the dead–had a high concentration of ephedrine in his blood at the time of the collision.
Accidents linked to driver fatigue have continued to plague the industry. In 2012, Paul Kershaw pleaded guilty to two counts of dangerous driving causing death after his prime mover drifted to the side of the road in Myalup, south of Perth.He had been driving for around 13 hours at the time.
However, regulations to ban stay-awake drugs, limit uninterrupted driving time and mandate rest stops are paying dividends. Overall, between 2010 and 2019, fatalities in heavy vehicle-related crashes dropped by an average of 2.7 per cent per year.
Australian truck driving history, a change in tread
Despite this progress, in 2019 the truck driving fatality rate more than doubled over any other year during the previous decade. An electronic work diary was approved in 2020, and a zero-alcohol policy for all truck drivers was introduced in April 2021.
By September of that same year, Aussie truck drivers were being hailed for their efforts in helping supply a nation in lockdown. Then in December came the nationwide AdBlue shortage, which in turn sparked debate for a new era of electric-powered trucks.
The pandemic years have certainly seen dramatic gear shifts for the transport industry. Soon, five zero-emission Hyzon Motor prime movers will be on the roads in North Queensland. The trucks will transport zinc to the Port of Townsville and run off renewable hydrogen, not diesel. It's a world-first initiative, according to the Australian Renewable Energy Agency – a sign of things to come.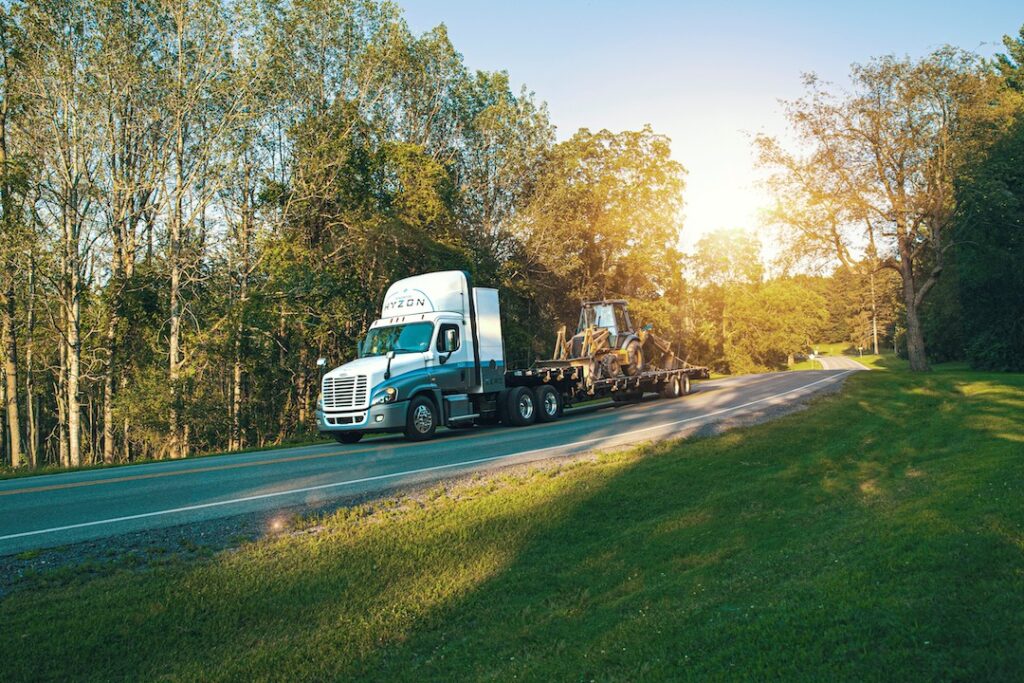 If you enjoyed this story, read more on our industry with a feature on a female truck driver named Theresa Scott.