Sophisticated algorithms, targeted ads, behavioural surveillance and e-commerce have changed the way we shop. But you can make it work for you. With these apps, you're bound to find a bargain.
If you're a shopaholic or a simply love a bargain, you'll be well aware of the tricks of the trade. But for casual online shoppers, we've picked out a few of the best shopping apps in Australia to help you get up to speed. These apps do the leg work for you so you can find the best price for something you've been longing for.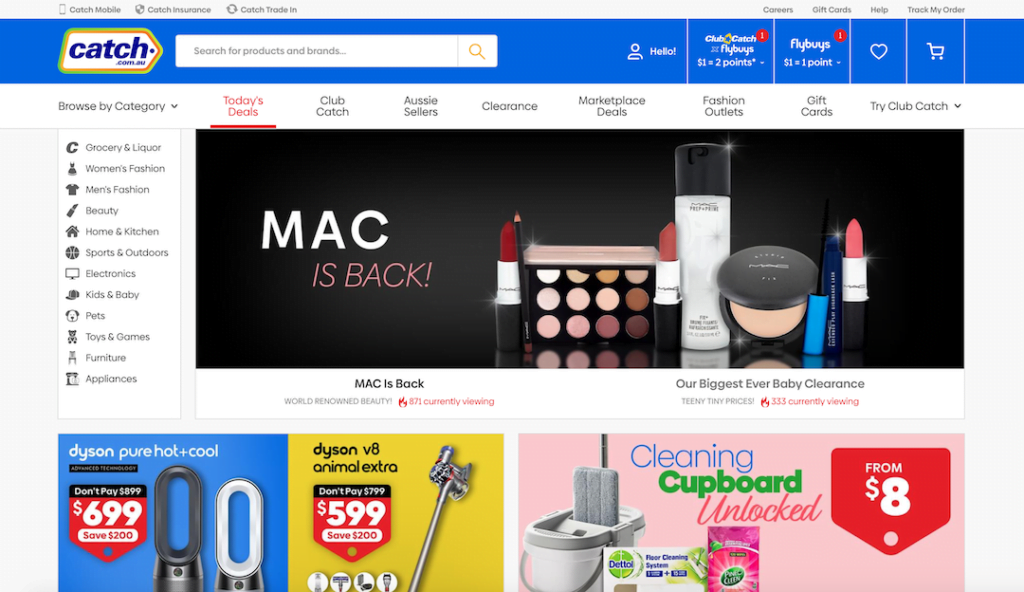 Catch
Catch is fabulous for its daily discounts, which give you great deals on tech, beauty, groceries, fashion and pretty much every lifestyle product you can imagine.
It lets you set up a wish list of your most wanted items and purchase with a tap of a button. Needless to say, we love the daily emails with the Catch "deals of the day."
Scoopon
Specialising in local travel, food, health and fitness and travel deals, Scoopon shows you the best deals for virtually anything. Get cheap restaurant deals or the best deal at a florist in your area; you can even get discounts on steam carpet cleaning or "fat freezing" treatments.
You can look at some amazing holiday package and hotel deals. We've also been checking out silk sheets and designer fragrances….it's addictive (the site, not the fragrance!)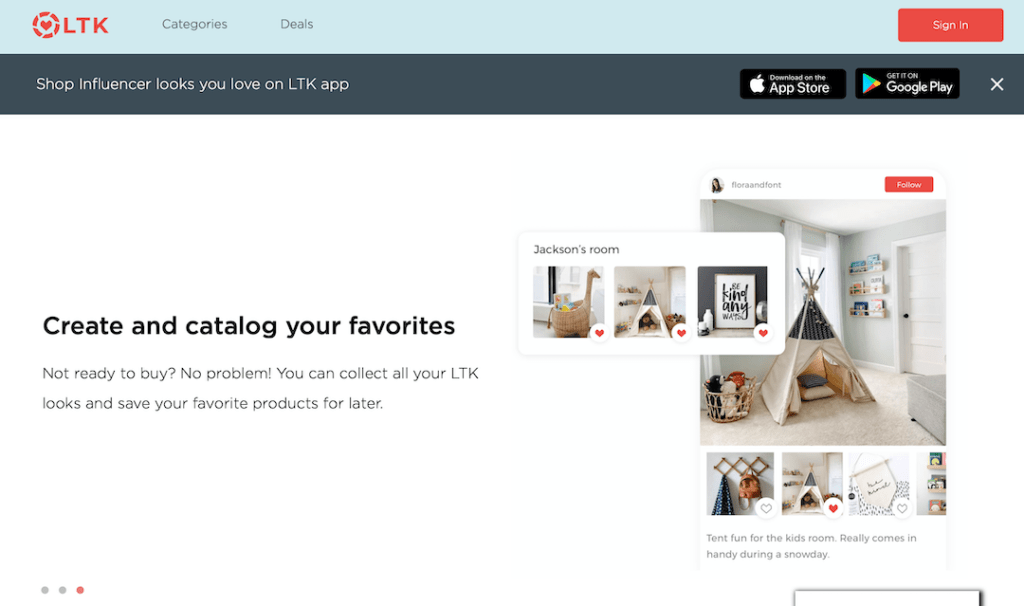 LIKEtoKNOW.it
This is a great app if you've spotted a gorgeous dress on Instagram and told yourself "I need this now!"
The LIKEtoKNOW.it app gives you all the details about any garment in an image which is sent straight to your inbox. All you need to do is take a screenshot and upload it to the app.
LIKEtoKNOW.it app also allows you to shop directly via the app, as it features a shoppable feed from the Instagram influencer accounts.
You can also use the search function to track down specific items. It's one of the fastest growing shopping apps on the market.
Amazon
Most people are very familiar with Amazon because it sells everything from books to baby clothes. It's best to use when you have an Amazon Prime account which allows you to add an item to your wish list, add an upcoming deal to your watch list, and receive notifications when your dream item becomes available.
There's also a way to price-check as well as repurchase products. All you need to do is use your phone camera to simply scan the barcode. As with all shopping sites, it's a good idea to read the reviews so help you find the product that's the best for you.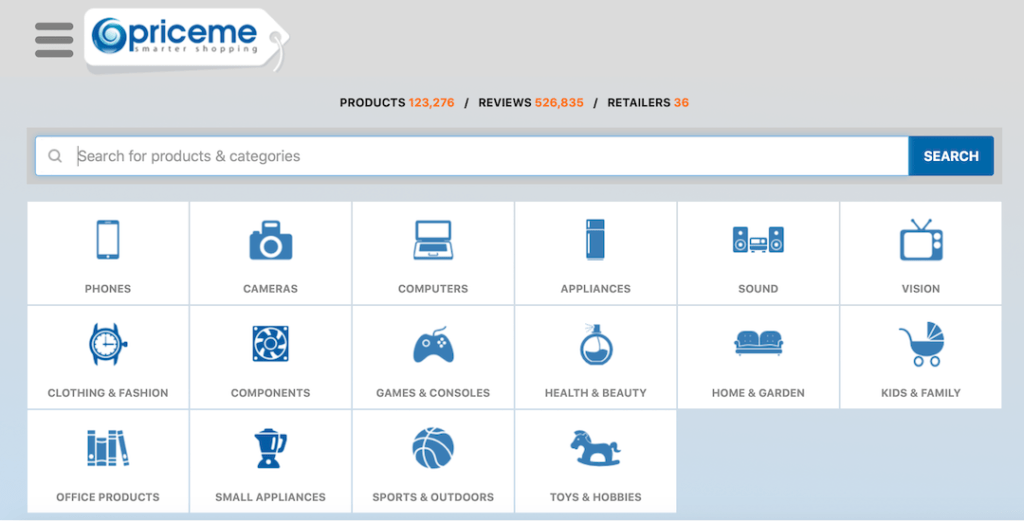 Price Me
Price Me is an easy way to find a big range of products from Australia's top online stores, saving you time and money by comparing prices and products, as well as providing reviews.
The PriceMe app claims to only feature qualified and reliable, trustworthy retailers, with the price and product information provided directly by merchants.
This is one of the best shopping apps to compare prices from hundreds of online stores, check out the store ratings, product reviews and distances to physical stores.
It's also very handy in the way you can apply filters to narrow down your selection, set price alerts when prices drop and receive notifications about special deals. 
The Finder app
The Finder app is a free money management tool that allows you to connect your bank accounts, credit cards, active loans and investments on a single dashboard that's easy to monitor and track.
You can be notified of the best savings available, according to the products and services you already use, browse coupon codes on the go and receive access to exclusive deals.
Groupon
If you're passionate about finding discounts and coupons then you'll love Groupon. You might be looking for the best/cheapest hotel for your next holiday, or a discount on a spa voucher for your best friend – or perhaps you're searching for a coupon for your next dinner date. Groupon has it all and you can really save yourself a lot of money. You'll have access to hundreds of deals, saving you up to 50-70 percent off. You can buy and redeem all kinds of deals from a wide range of categories and it's easy to track your purchased vouchers.
Gumtree
Gumtree is known as the local Aussie marketplace, connecting buyers and sellers by location. Need a second hand trampoline? Just type in your suburb and how long in kilometres you're prepared to travel and you'll be shown a selection close to you.
It's a great way to check out what your local area has to offer in terms of electronics, cars, fashion and sports Remember, one person's junk is another person's treasure!
One of the best shopping apps for the "sharing economy", Gumtree lets you browse through countless things and stuff – and you can manage, track and promote listings all from your phone, as well as activating  real-time messaging and push notifications.
Ebay
Most of us are very familiar with Ebay which is a "must-have app" and super simple to use whether you're a buyer or a seller.
There's an easy built-in barcode scanner which lets you organise and list your own items with ease. You can just take photos of an item and search for similar products. There are always exclusive deals and free shipping on a huge selection of items.
Etsy
We also love Etsy for the way we can support Aussie artists and makers of all kinds. It's the number one shopping destination for unique, hand-made items – if you're looking for a hand made "Baby Yoda" toy or a custom-made pair of socks then this is the place to come.
The Etsy app lets you browse through the enormous selection of items easily communicate with Etsy's amazing creators. It's also set up so you can easily track your order, from the moment its dispatched until it sits in your mailbox.
You might also enjoy:
Interflora: dominating Australia's flower delivery business
Financial transformation; the saving grace of Australia's business economy