At just twenty years of age, Simone Hunt was felling trees and operating excavators in a pine forest in Canberra and surrounds.
As life would have it, she couldn't stay there for long but her journey with machinery was only just getting started.
The 2003 Canberra bushfires changed the course of Simone's life forever. West of the Murrumbidgee River Stromlo pine plantation, all government pine forests were burnt to a crisp. Overall, the fires tore through approximately 160,000 hectares of vegetation, killing four people. The working life Simone knew on the plantations surrounded by her family no longer existed.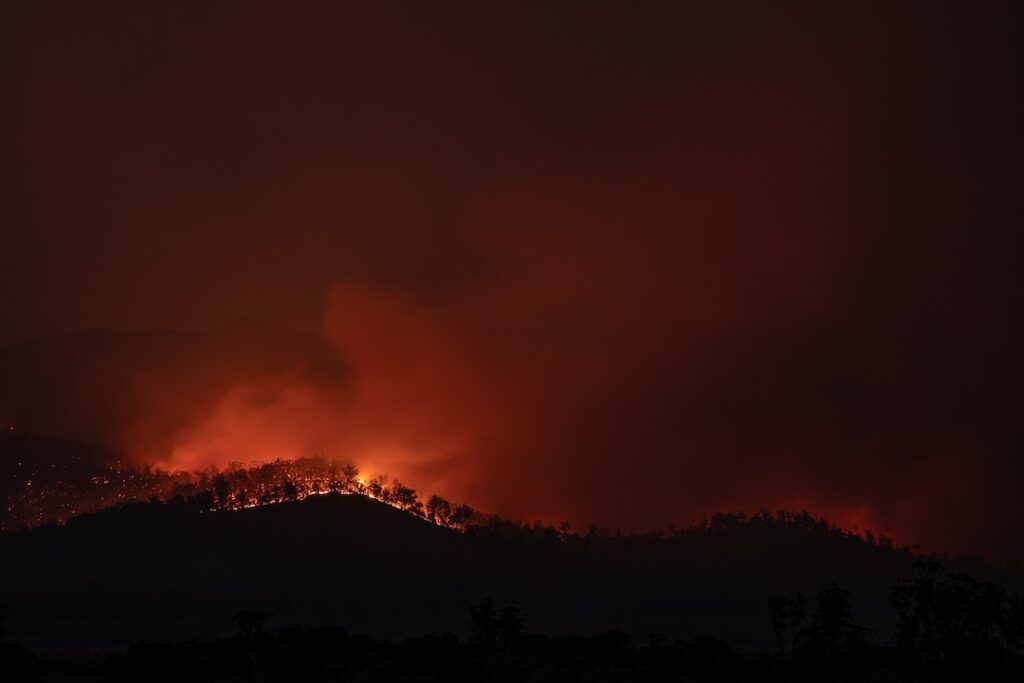 So, she decided to leave it all behind her and relocate to Bathurst, Australia's first inland settlement in the Central West of New South Wales. Alongside her partner Peter, Simone drove log trucks for more than ten years. Gearing up and down backcountry roads filled with dangerous conditions – black ice, animals, unsealed roads, steep descents and other drivers. Maintaining her composure was getting more difficult as time went on as vehicles constantly ignored the responsibility on Simone's shoulders.
"When you're approaching the end of an overtaking lane and the car beside you goes flat out trying to get around you, and you've got nowhere to go and weigh 60 tonnes fully loaded with logs is frightening. Other people on the road really turned me off from driving trucks. I lost my nerve for it in the end."
Eventually, Simone left the logging industry and the semi-trailers, scoring a new gig transporting topsoil and rock around for a civil construction company called Hynash. The catch? Simone was still driving a truck.
Off the wheels and onto the tracks
"My new role started eight years ago after I'd had a few beers one night and I asked my boss if I could get in an excavator. I probably wouldn't have had the courage to ask otherwise," says Simone.
Simone operates a 25-tonne 353 CAT excavator. It's an impressive sight to see, especially up close. An excavator of this size can lift approximately 2,000kg with its boom and bucket. An average rhinoceros weighs around 2,000kg as a comparison. So, to put it lightly, an excavator of this size sure can throw a lot of weight around.
"I had experience with much smaller excavators in the pine plantation, but they were no bigger than 20 tonnes. Eventually, at Hynash I would load my own truck up on-site, but I'd never operated an excavator for commercial building projects.

"I wake up at 4:30am. I have two hours to travel each day on top of a ten-hour workday. You have to go wherever the work is, so at one point I was working away for 18 months. We were paid an allowance to stay away in a motel and that type of lifestyle isn't for everyone."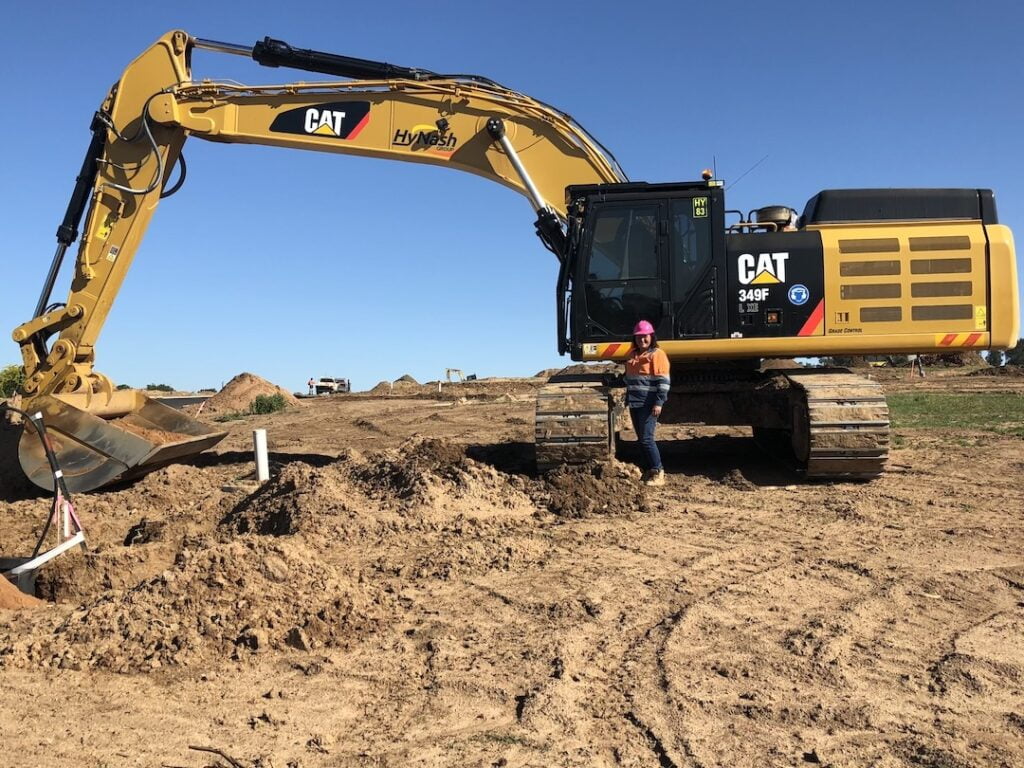 Simone digs trenches in a machine that's worth around half a million dollars or $7,000 per month in repayments. The trenches can go up to six metres in-depth as one of the first stages of initial civil construction work for sub-divisions. The trenches are where piping will eventually be laid for sewerage and water systems.

In comparison to her old life in the logging industry, Simone says it's a lot more relaxed and the cherry on top is there are a lot fewer breakdowns. "I'm not dealing with trees anymore, only dirt. It's a lot easier on the gear. I'm not really scared of anything now unless I'm on a hill and it's wet, as excavators can slide. I'm also very aware of what's always going on around me: I think trucking taught me that. As far as incidents go, I've had a few of the younger guys walk under my boom with headphones in, and what do you think I say to them?

"Working on any machine you always have to maintain awareness of your surroundings. And depending on how hard it's working you have to grease it every day or every second day.

"Unless you have experience in operating, you could have all the tickets in the world and still not get a chance in an excavator. It's a difficult industry to get into. But nowadays they have apprenticeships and that's probably the best bet if you're wanting to operate the big girls," says Simone.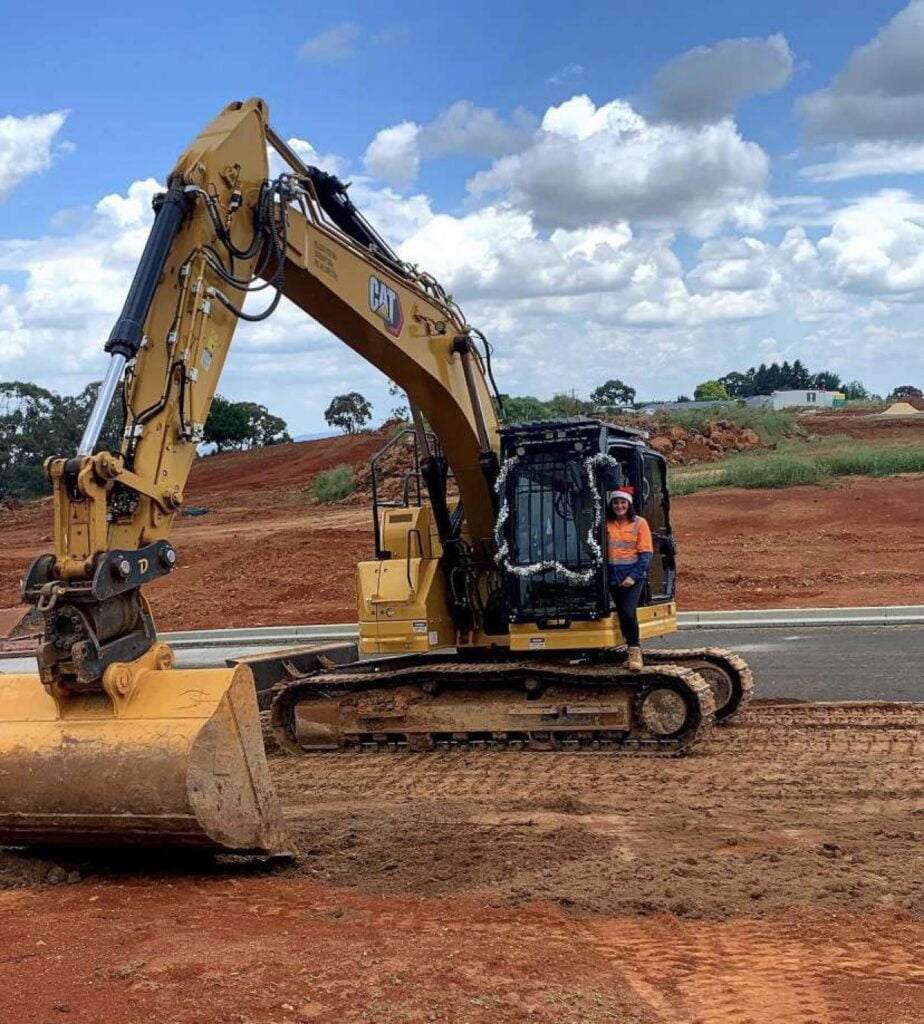 Careers in civil construction
Civil construction apprenticeships can be found online in various places. Check the Transport for NSW website or MIGAS, a registered apprentice and trainee organisation in Australia.

If you enjoyed this piece on how Simone made it into the civil construction industry, make sure you check out our other story on Theresa Scott.