Sweet bakery treats made even sweeter by the charity Worthy Cause's mission to help those vulnerable in our community.
Based in Melbourne, the charity Worthy Cause founded by Rick Cohen has been rivalling the best bakeries in the city with their delicious cookie range. What's more, each purchase goes towards helping vulnerable people in our society build a better life, so these irresistible cookies come guilt free. 
Worthy Cause not only raises funds for important causes through the sale of food items— they also directly impact lives by employing vulnerable people. These people include those with sickness, disability, misfortune, and more, who have not been able to find long-term employment. Worthy Cause continues to support their employees up until they are comfortable and able to find employment elsewhere. 
"Worthy Cause is determined to give as many people as possible the chance to better their lives. Employees receive a stable income, mentorship, soft-skills training and support in an inclusive and safe environment," says founder Rick Cohen. "Every person we help deserves the respect and opportunity to work for a better life, and through purchasing our cookies, Australians can help them get one step closer to achieving that." 
The Cookies
Worthy Cause's cookies come in packs of two, packed carefully in heat-sealed compostable and recyclable bags for maximum freshness, whether to save for the morning with a coffee or bring with you on the go during the day. Worthy Cause cookies can be found made to order via their website, retail partners, and market stalls. Want a repeat? Get a monthly or weekly cookie subscription to keep those delicious cookies coming. There are five scrumptious flavours to choose from… or choose them all!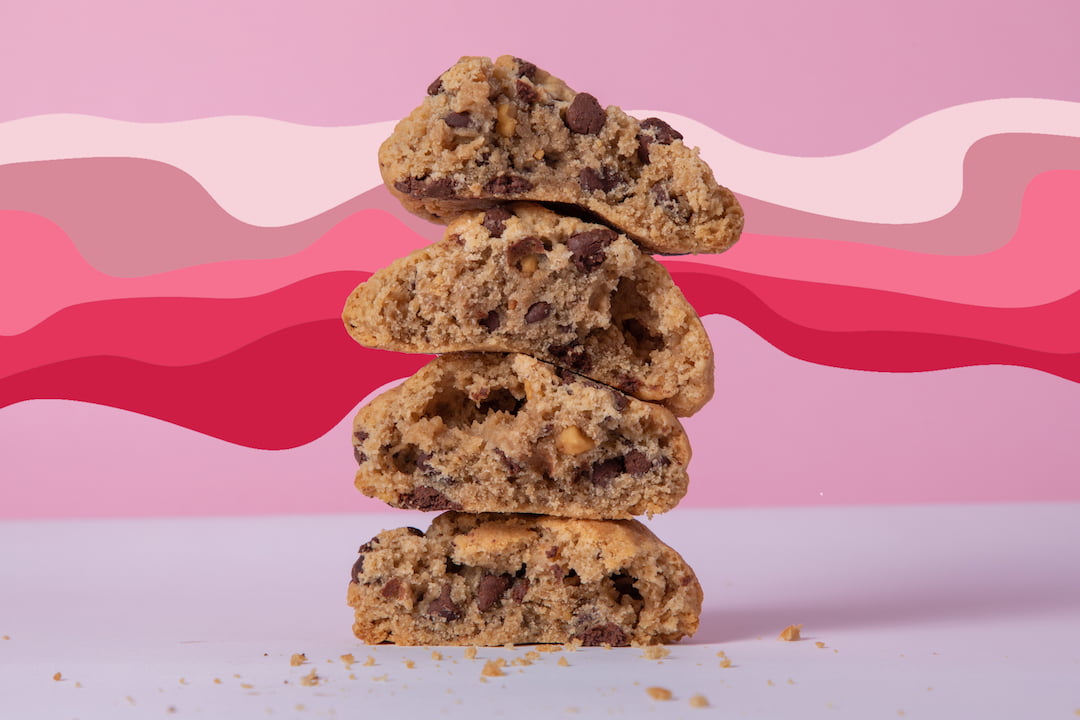 Choc Chip
These classic NYC Style chocolate chip cookies are chunky and thick at a whopping 125g each. Not only sweet but nuanced with a lovely subtle walnut flavour.
Nutella Choc Chip
Packed with delicious chocolatey goodness, these Nutella Choco Chip cookies hold the best of both worlds with their Nutella centre and iconic choc chip exterior.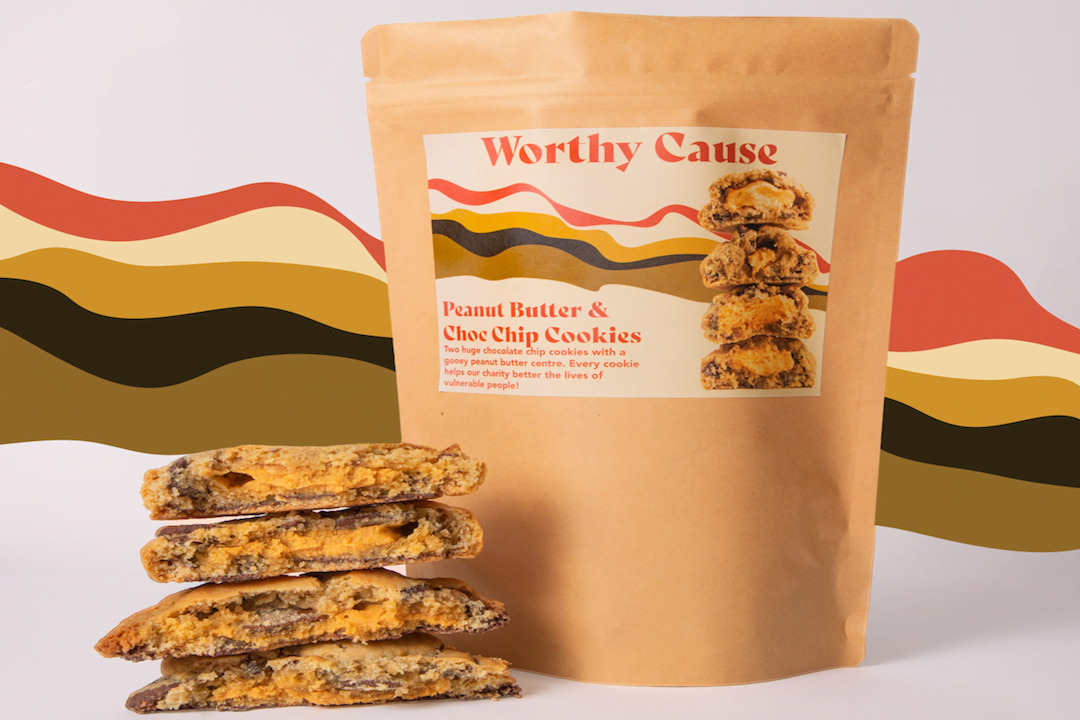 Peanut Butter Choc Chip
This Peanut Butter Choc Chip cookie has a gooey peanut butter centre for a delightful golden cookie packed full with nutty, buttery flavour. 
Red Velvet
With Australian vanilla, natural red food dye, and white chocolate chips, Worthy Cause's beautiful Red Velvet cookie is the fabulous cousin of the choc chip.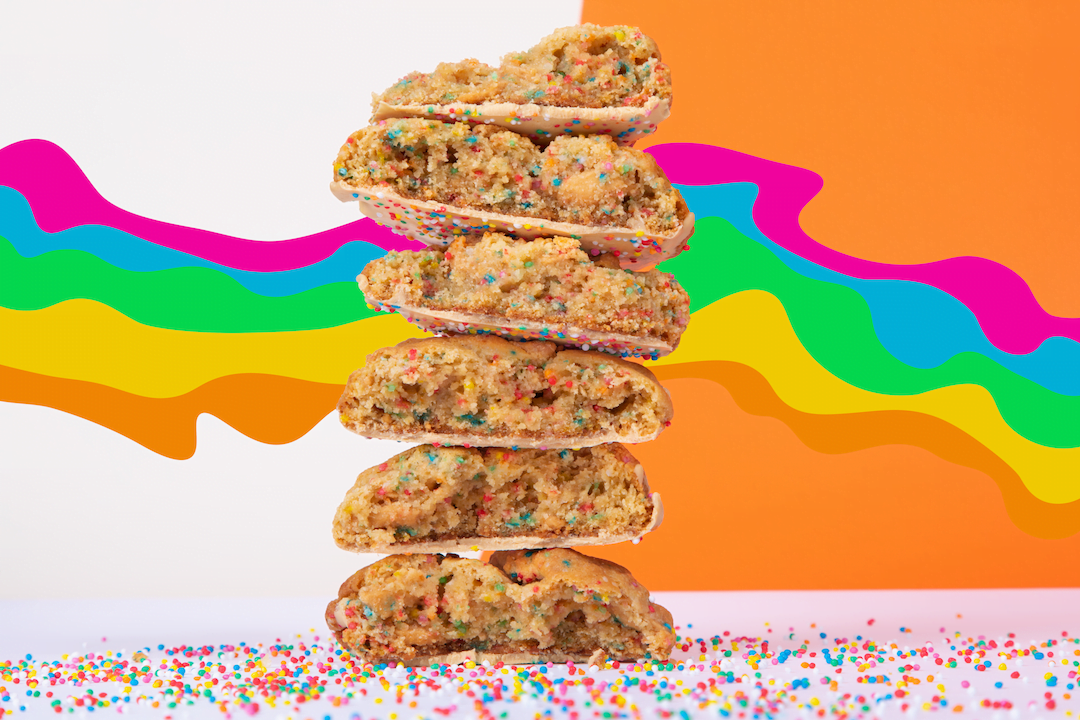 Caramilk Birthday Cake 
Worthy Cause's latest cookie addition of the Caramilk Birthday Cake cookies is cause for celebration! As a meal in its own right, this cookie weighs in at 155g. The cookie is filled with tons of sprinkles and Caramilk chunks, then dunked in Cadbury Caramilk and generously topped with another load of colourful sprinkles. 
With cute packaging and even cuter cookies, Worthy Cause delivers on a cause worth fighting for. Their products show love and care for the community down to every last detail. You won't regret purchasing these cookies, as you contribute directly to the support of those in need.
Peek at three more amazing Aussie charities doing amazing work!