Frustrated by the number of cartons and bottles going into landfill, this new startup is working towards a range of plant-based milk products that will do wonders for the environment (and your health).
Every year, ten million milk cartons end up in a landfill, and for Australian start-up Ulu Hye this is enough to declare war on waste and to spur on a revolution of Australians switching from buying milk at the shops to making their own. It is one of the eight Australian start-ups recognised in the international Foodbytes! Pitch for 2021.
A lot of plant-based milk drinks turn up their noses at the idea of making their own milk because of the time and effort required, but Ulu Hye's do-it-yourself Mylk solution has created an easy detour for getting a premium plant-based fix. The best part about it? It only requires a blender, water and the Mylk base.
Founders Heidi Peuten and Vasia Vogias believe reducing your carbon footprint can only take minutes out of your day, and it starts with simple choices such as making your own plant-based milk. One jar of their Mylk product makes 10 litres, and so far the start-up has saved over 600,000 cartons from ending up in landfill.
Conscious-milk drinkers can be particular about their choices, especially when it comes to additives and ingredients. The founders of Ulu Hye meticulously experimented in its research and development phase to ensure the product passes the natural test. Their products contain no additives, gums, oils, thickeners, preservatives and emulsifiers which are usual suspects in the ingredient list of carton milks.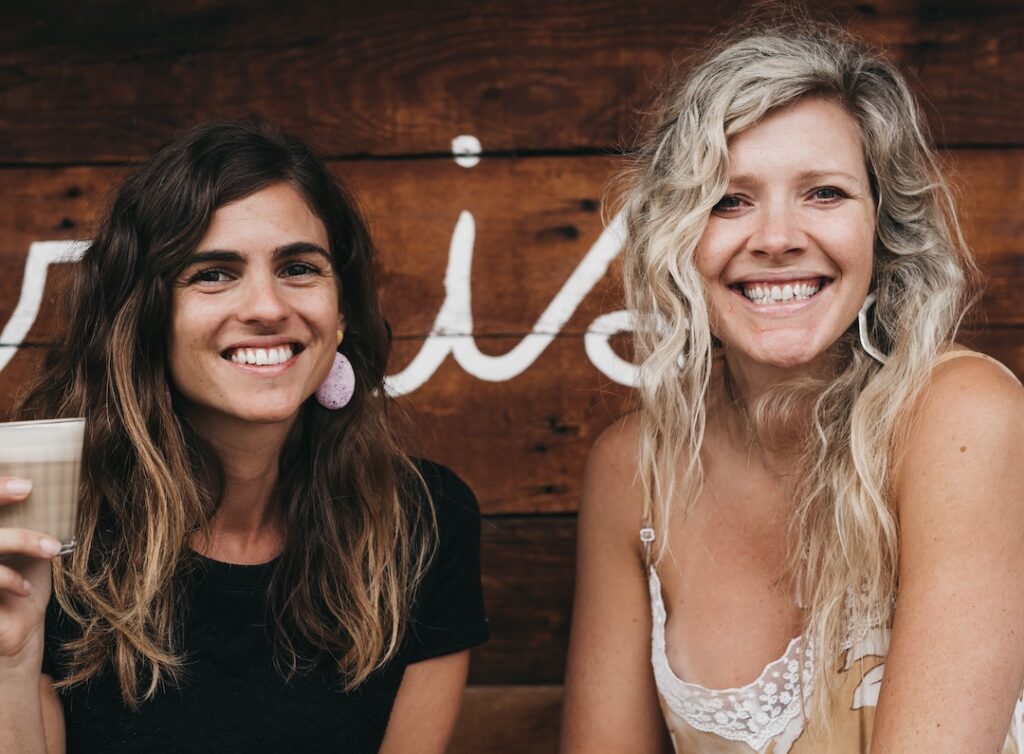 What's in this DIY plant-based milk?
Ulu Hye's Mylk Base range is a unique blend of cashews, almonds and macadamia nuts. The first ever guinea-pig for this recipe was founder Heidi Peuten's husband. The idea was if they can convince the adamant milk drinking husband to turn plant-based, they can convince anyone. The result? A product with a neutral flavour profile with clean, natural ingredients.
Now Ulu Hye has teamed up with a food scientist to create an ever better product, which is creamy and delicious and has an even consistency.
Apart from appeasing the ethical anxieties of consumers, Ulu Hye ensured to overcome the biggest obstacle in winning over new customers – time. 1 in 5 consumers don't have time to prioritise their health, and with Mylk you can get fresh-plant based milk in just one minute. Compared with the traditional timeframe of twelve hours to make milk, consumers are now open to a whole new world of convenience.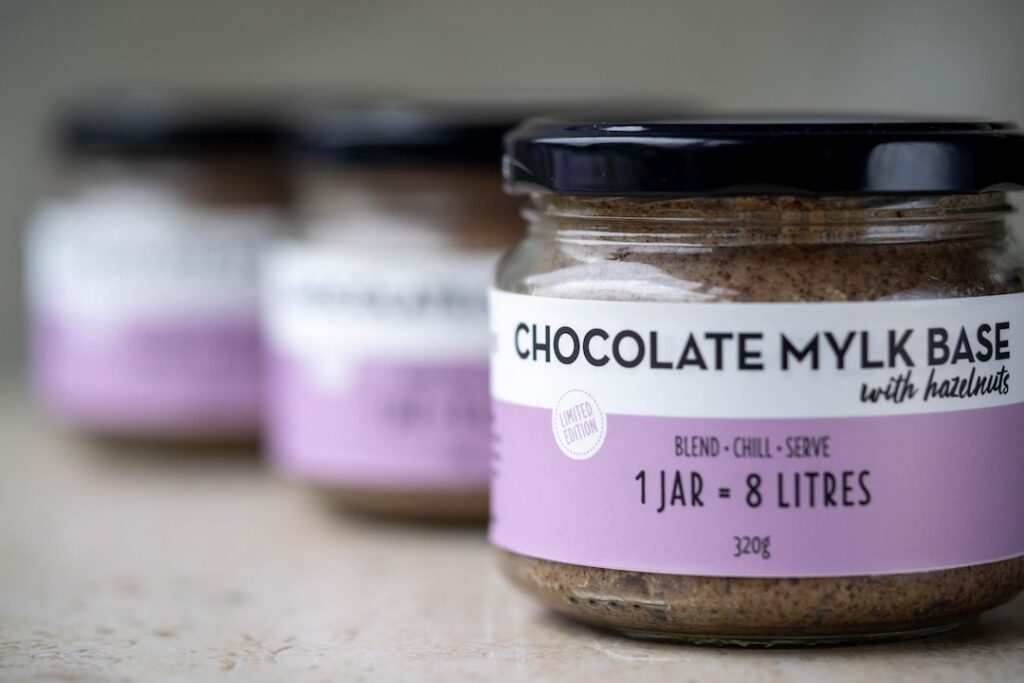 Heidi Pueten believes the key to Ulu Hye's success goes further than home-made-milk.
"With consumers now more conscious than ever about reducing their carbon footprint and their increased interest in eating more plant-based, we found a nice little gap in the market where we were able to offer them a game-changer to their household staple," says Heidi.
By getting the product into the consumer's homes, Ulu Hye is changing the perception around making your own milk at home, showing consumers how easy it can be and making it an easy and convenient part of their day-to-day lifestyle.
The mission of Ulu Hye is to prevent 10 million milk cartons from ending up in a landfill, and the war will be won in convincing consumers to change their small habits at home.
AusBiz had the opportunity to chat with the eight Australian start-ups recognised in the 2021 Rabobank Foodbytes! Pitch, which sees an international line up of agricultural start-ups and enterprises shaking up the food and agricultural industries. Meet a few of the other start-ups:
Your Food Collective – Groceries as a force for good
Agridigital – The start-up transforming Australia's grain industry