IT and business development expert Emma Ou outlines how high-profile technology companies can benefit from having female leaders at the helm. (Spoiler: it's not just so they look good on paper.)
Australia's technology sector has faced a lot of disruption over the last decade – from AI, the rise of IoT, to the proliferation of smart technology – just three examples that have helped lead the charge. Despite industry-wide and even global change, technology remains strong and resilient, with a consistent momentum towards digital transformation. To a large extent, this has been possible because of  strong leadership.  
For years, the technology sector has been male-dominated. When I entered the industry, I felt the promise of an industry that was dynamic and fast-paced, perhaps even difficult, but something that was incredibly rewarding. Today, as I lead the ASUS team in Australia and New Zealand, I am aware of how far the company and industry has come. However, I am still very determined to help drive further change in order to witness a truly diverse industry.
Technology is for everyone
We thankfully live in a time where women are increasingly playing a key role within the industry. Even the way technology has been written has changed, with female-led publications writing about how technology empowers all of us. The beauty about technology is that it transforms businesses, families, industries and all consumers' lives. It connects us to one another and has the power to drive unimaginable innovation in areas such as sports, health, fashion or even space.
While there are women who are fascinated by the technical aspects of this field of work, it is important for women to know that this is an inclusive industry that wants and needs female voices. It is crucial that women are not discouraged from applying and entering the technology workforce because they don't consider themselves to fit a certain stereotype or be a technology aficionado.
Companies are responsible for driving diversity forward
I feel passionately that women who are already in this industry, or those who are planning to enter or studying with a goal to work in technology, should see other women holding senior roles at major companies. I believe that gender diversity is not only made possible through business initiative; it is also through providing consistent role models to young women. This builds ambition and ensures young women know that there are others like them out there and that the technology industry is an inspiring space for them to be. If you have the curiosity, work ethic and adaptability, then you have a good chance of succeeding in the industry.
While we've come a long way, the end is not yet in sight. I hope to see a 50/50 male/female split in the industry and even more so, in leadership roles, where diversity can play a huge role in holding a microphone to different voices, ideas and ways of thinking.
There is no point in investing in talent and then trying to pigeon-hole individuals into something they're not and consequently stifling their growth, skills and creativity. We have worked hard to establish a culture where people and, women in particular, recognise they can flourish by being true to themselves. ASUS has been recognised as one of "Fortune's World's Most Admired Companies" for the sixth year in a row and this meant more to me than any other award or accolade. It is testament to the belief we hold at ASUS that we have cultivated something authentic and special. It's an environment people of all genders can thrive in, evidenced by the number of senior positions held by women, including our marketing manager and product managers across ANZ.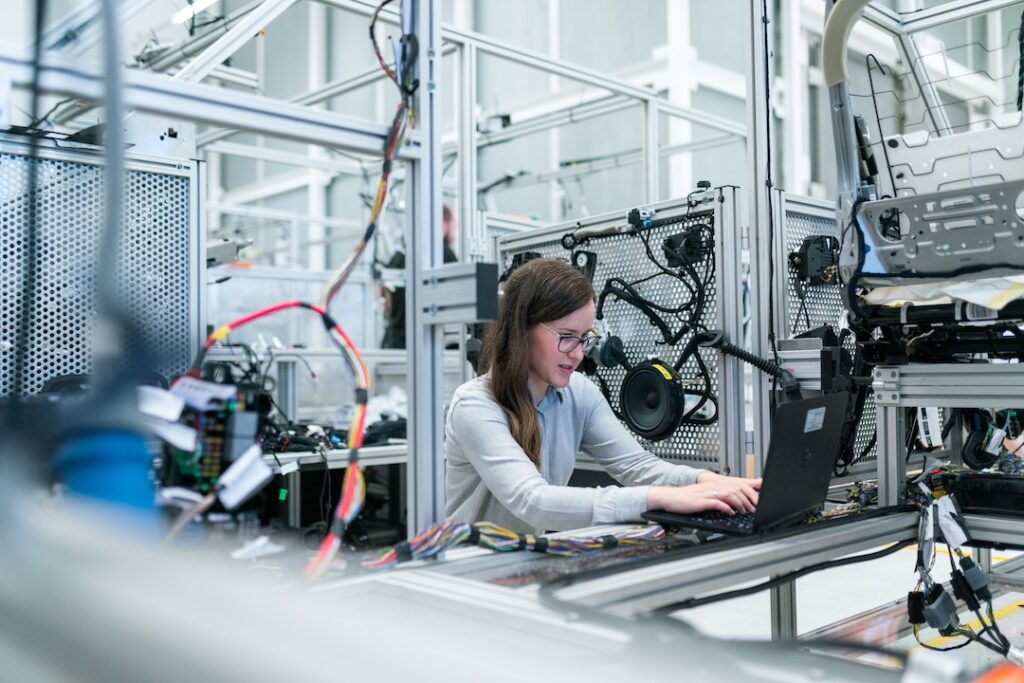 The future is bright for female leaders in tech
Decades ago, the thought of women dominating in this industry may have seemed foreign, potentially even impossible. We've known for years that this is wrong. I work with women every day who are intelligent, resilient and tenacious, many of whom juggle raising families, work full-time and more. The possibilities are endless for women when given the platform and opportunity they deserve.
It is clear gender diversity is on more boardroom agendas than ever before and for good reason: it inspires visibility of different thinking, creativity; it reflects our customers and the world we live in. It provides role models to young women, improves reputation and works to build a world we are proud to live in. We will continue to work to see this change and look forward to seeing many more businesses do the same.
Emma Ou is the Strategy Planning Director for ASUS Asia Pacific region, Country Manager for ASUS Australia & New Zealand and the catalyst of digital transformation at ASUS. She is responsible for developing new markets and businesses in the region, as well as initiating and driving digitisation projects across business units with cross department's strategy alignment.
Looking for more inspiring stories about women in tech and business?
Why we need more Australian women in STEM
How female founded startups are solving problems unique to women