Leo Lynch, the Director of StorageCraft, industry-leading specialists in data protection, shares his advice on keeping your valuable assets safe this bushfire season.
One year on from Black Summer, which saw some of the most horrific bushfires in the nation's history, Australians have been asked to brace themselves for another bushfire season. 
More than half of all Australians have been directly affected by the past bushfire crisis, according to the Australia Institute. It was also estimated that the cost from disruption of the workforce have amounted to more than $1.3bn in lost economic production.
For most businesses, any kind of disaster can spell trouble. With the current business climate already in flux, they are already dealing with many operational challenges. However, in the case of bushfires, even if a business doesn't take a direct hit, it may still face costly downtime and recovery, from impacted regional communications and availability of workforce. It can potentially destroy a business's own infrastructure, or damage its facilities to the point where it can be difficult to impossible to get onsite, assess damage, and bring systems back online.
If your remote workers can't access their files, productivity will come to a screeching halt, and any delay in recovery will be costly. How costly? According to IDC, the average hourly cost of an infrastructure failure is US$100,000 per hour. So, literally, every second counts.
Connected Offsite Backups Equals Fast Recovery
If you're properly protecting your business data, you likely already back up your data to an offsite location. That backup may be in separate room in your building, another building, or another campus. The main reason you want these backups to be relatively close to your primary data is for fast recovery. With a fast wide area network (WAN) connection, bandwidth bottlenecks are a non-issue. So you can get your data back online without waiting for it to download. That isn't always the case with cloud solutions, where slow data transfers can lengthen downtime beyond what's acceptable.
That begs the question, just how far apart should backups be kept from your primary storage? And that brings us back to bushfires, hurricanes, floods, and other large-scale disasters. In any of these cases widespread destruction could mean your offsite data backup isn't safe if it's too close. If your company's entire infrastructure—or worse, the entire regional infrastructure in which you operate—goes down, that offsite backup won't do you much good.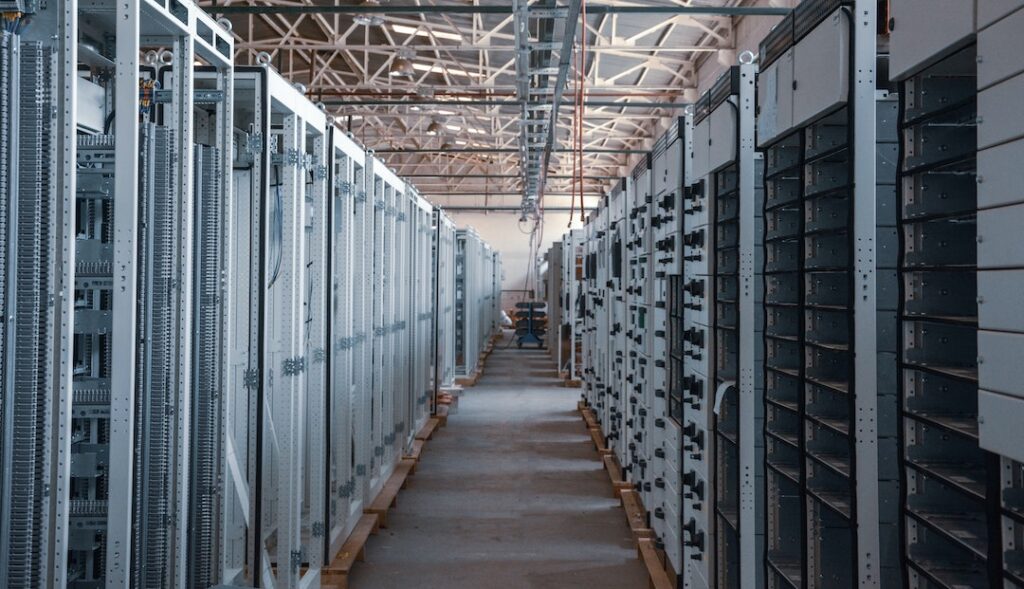 Large Scale Disasters Demand Distance
Best practices, like the 3-2-1 rule, dictate that you keep a second, offsite backup for fastest recovery. In essence, the rule recommends that you keep at least three copies of your data. Store two of those copies on separate media and store at least one additional copy at an offsite location. 
While it sounds like having two copies onsite means you automatically have quick access to your backup if your primary storage fails, that may not be always the case. What happens when a disaster like a bushfire takes both of your onsite devices down? And if ransomware gets into an admin's system it can spread like wildfire and even infect your secondary storage. These scenarios happen all the time.
Say both of your data copies are compromised, so you shut your systems down and put your backup and disaster recovery plan into motion. That's when you turn to your offsite backups. 
But how far away is far enough? That's a question only you can answer, and it should be included in your backup and disaster recovery plan. Consider your infrastructure and requirements. If you're in a bushfire zone, the right distance could be hundreds of kilometres away. What matters in any case is that you have a fast WAN connection.
Use the cloud to rise above disasters
The cloud is theoretically as far away from your primary data storage as it gets. That's why it's your best and last line of defense. And it doesn't matter where your infrastructure is located if your data is backed up to the cloud. With the right cloud services provider, your data is always safe, encrypted and secure, and 99.99% available with one-click failover from anywhere. So you can always quickly recover—no matter how widespread the destruction may be.
No one knows with certainty the extent of the impending bushfire season. Regardless, now is the time to prepare a rock-solid, reliable data protection and disaster recovery solution. A good place to start is moving beyond outdated technologies and implementing backup and recovery solutions where access is never a problem, your data is highly secured, and disaster recovery is fast and easy.
This article was written by Leo Lynch, Director for Asia Pacific at StorageCraft, specialising in advanced data management, protection and recovery solutions.
Make sure you check out the steps to protect wildlife this bushfire season.