In the wake of Australia's worst wildfire season on record, Macquarie University is leading a project to improve the treatment of fire-affected wildlife as the next season fast approaches.
The use of antibiotics to treat koalas during last summer's catastrophic bushfires is being assessed by Macquarie researchers in a bid to identify the best strategy to protect wildlife from the impacts of antibiotic-resistant bacteria.
Project leader Michelle Power, Associate Professor at Macquarie University's Department of Biological Sciences, says concerns were raised among the wildlife rehabilitation community regarding an overuse of antibiotics to tend to the overwhelming influx of injured and displaced wildlife.
With longer and more extreme fire seasons forecast to become the norm (unless climate-change effects are alleviated), the project will develop guidelines and training materials to promote best practice in antibiotic use in injured wildlife. The main aim is to improve their survival and wellbeing.
A need for clear and consistent national guidance on the overall rescue and treatment of wildlife was highlighted in the final report of the Bushfires Royal Commission, presented to the Governor-General recently.
"Wildlife responders did an amazing job throughout what was a catastrophic summer," Power says.
"They were under enormous stress and doing their very best working with limited resources. Many, many individual animals survived as a result of their work, but guidelines and information on antibiotic stewardship to preserve the long-term viability of wild populations of different wildlife species is sparse."
Antibiotics for wildlife treatment
Power says that one major issue of antibiotic resistance has been the use of antibiotics as a prophylaxis (or preventive treatment) in human and veterinary medicine. This is a practice now recognised as driving the emergence of antibiotic resistant bacteria.
Administration of inappropriate antibiotics can also harm animals' health by disrupting the unique microbial communities in and on their bodies.
An estimated 800 million animals were lost last summer in NSW alone. Kangaroos, wallabies and koalas were primarily affected by burns, with koalas being the most common species needing care across the nation's fire zones.
Many species including flying foxes were secondarily affected through loss of habitat and food resources. Flying foxes, together with koalas, are the main focus of the project.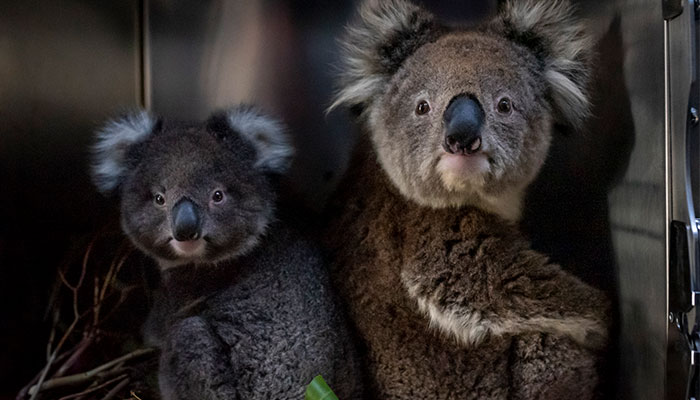 Double trouble for koalas
Koalas are already particularly hard hit in bushfires given it is so difficult for them to escape to a safer place. On top of that, they are vulnerable to the disease chlamydia, which is devastating koala populations across Australia.
"Because of the sensitivity of the koalas' gut bacteria to antibiotics, there are only a few antibiotics that can be used to treat chlamydial disease," Power says.
"If the bacteria that cause chlamydia acquire resistance to those critical antibiotics then we will have no drugs to fight the disease, leaving koalas more threatened."
A selection of Macquarie University's partners including Adelaide Zoo, wildlife rescue organisations WIRES, Port Macquarie Koala Hospital and Friends of the Koala are helping to move the study along.
As part of the two-year project, faecal samples collected from koalas during the 2019-2020 fires will be tested for antibiotic resistance genes. Further samples will be taken during the upcoming fire season and from koalas otherwise in care.
Power's team will also data-mine wildlife treatment records from last summer to elucidate the types of antibiotics used on the most affected species, when they were used, and on how many animals.
Surveys and focus groups of wildlife hospitals and care groups will further gather information on the use of antibiotics during the fires.
"Anecdotally, we know that a whole array of antibiotics were being used to treat wildlife, and even if they were required to treat infections, it is not clear – one, whether they might impact the koalas in unintended ways; and two, whether they were appropriate and effective for burns treatment," Power says.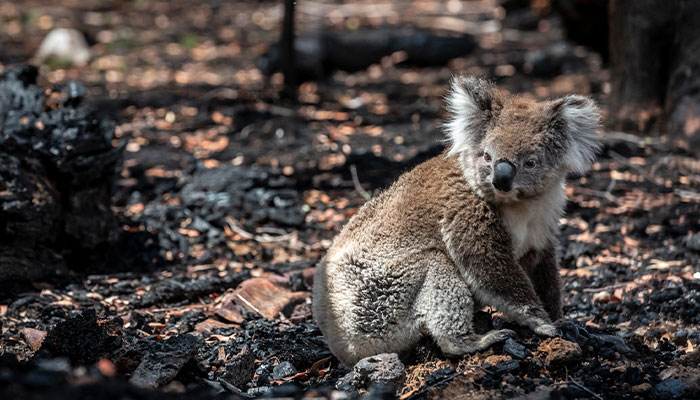 Tackling antibiotic use during wildfires
Power says the $142,000 project – funded by Colorado-based charity the Morris Animal Foundation – will develop evidence-based training materials including fact sheets, workshops and free online courses.
Their goal is to provide evidence for effective use of antibiotics to assist responders with appropriate decision-making during future fires. This is why Associate Professor Mel Taylor, an Occupational Psychologist from Macquarie's Department of Psychology, is part of the project team.
"We know in the recent bushfires, that there were a number of issues for wildlife carers with a lack of access to appropriately trained wildlife veterinarians," Taylor says.
"We're looking to work with wildlife carers to help integrate improved treatment protocols for koalas and flying foxes that will maximise their chances of recovery from injury and give them better chances of being treated successfully into the future."
But Power says the task of improving antibiotic stewardship can begin this fire season.
"We know there are issues with overuse of antibiotics in fire-affected wildlife and we want to make sure that we are doing the right thing before we act and use antibiotics so that there are optimal treatment outcomes for the individual wildlife and protection of the species as a whole," she says.
"Wildlife carers are stakeholders in the study and where the projects outcomes will have the most impact – and we simply can't do it without them."
Antibiotic resistance in the wild
Power says humans have driven the emergence of antibiotic resistant bacteria, and that they are now widespread in the environment and have made their way into many wildlife species.
"We can view these resistant bacteria as weeds in wildlife microbiomes," she says.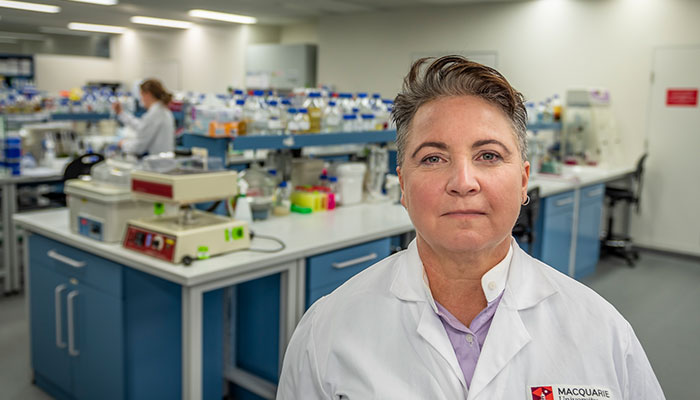 Power's research has sought to discover how far resistant bacteria have permeated those Australian species and what the impact is to their health and endemic microbiota. The research is integral to the global One Health approach for managing antibiotic resistance.
Her research groups' work on flying foxes and possums has established that approximately 5 per cent and 35 per cent respectively carry antibiotic resistant genes when they are healthy and in their free-range habitats. However, researchers do not know about background antibiotic resistance in koalas – information the project will seek to establish.
"Understanding background antibiotic resistance is important for managing wildlife entering care, to ensure effective antibiotic use and optimal outcomes for the animals," says Power.
Michelle Power is an Associate Professor in the Department of Biological Sciences at Macquarie University. This story was originally published on The Lighthouse, Macquarie University's showcase of world-changing research, news, expert comment and data-backed opinions. Read the original story here.
Your might also enjoy reading:
Saving Australia's native endangered species: FAME
Is the future of Australian livestock markets online?