Nestle has committed to planting 10 million trees in Australia by 2025.
The announcement was made at COP27 Biodiversity Day, in partnership with Greening Australia, Canopy, and One Tree Planted. Nestle's initiative is part of their Global Reforestation Program, which aims to help the company achieve net zero emissions, and includes the planting of 200 million trees globally by 2030. 
It's a big first step towards stronger environmental action, and one Australians are hoping other companies will follow.
The initiative
Of the 10 million trees intended to be planted, all will be from a diverse range of native species, sequestering around 2.1 million tonnes of CO2 over a 25 year period. This is equivalent to taking more than 25,000 cars off of the road every year.
The trees will be monitored over 28 years as they mature, offering environmental and scientific benefits as researchers learn more about Australia's habitat and biodiversity. Nestle plans to work alongside local landowners and communities, restoring biodiversity, improving water quality, and stopping the degradation of soils. The trees will primarily be planted in regional areas where Nestle finds its raw materials. 
Thanks to the partnership with Greening Australia, their environmental marketing business, Canopy, will register Nestle for carbon credits with Australia's Clean Energy Regulator. 
Nestle Oceania CEO Sandra Martinez says that their "long-term commitment is about more than just planting trees. The reforestation program works to conserve local biodiversity, and advance regenerative food and farming systems – delivering environmental and economic benefits to communities."
"Climate change is possibly everyone's greatest challenge – and a significant risk to the future of our business. We are proud to partner with a team of local experts and thrilled that Australia will be part of Nestle's global reforestation project."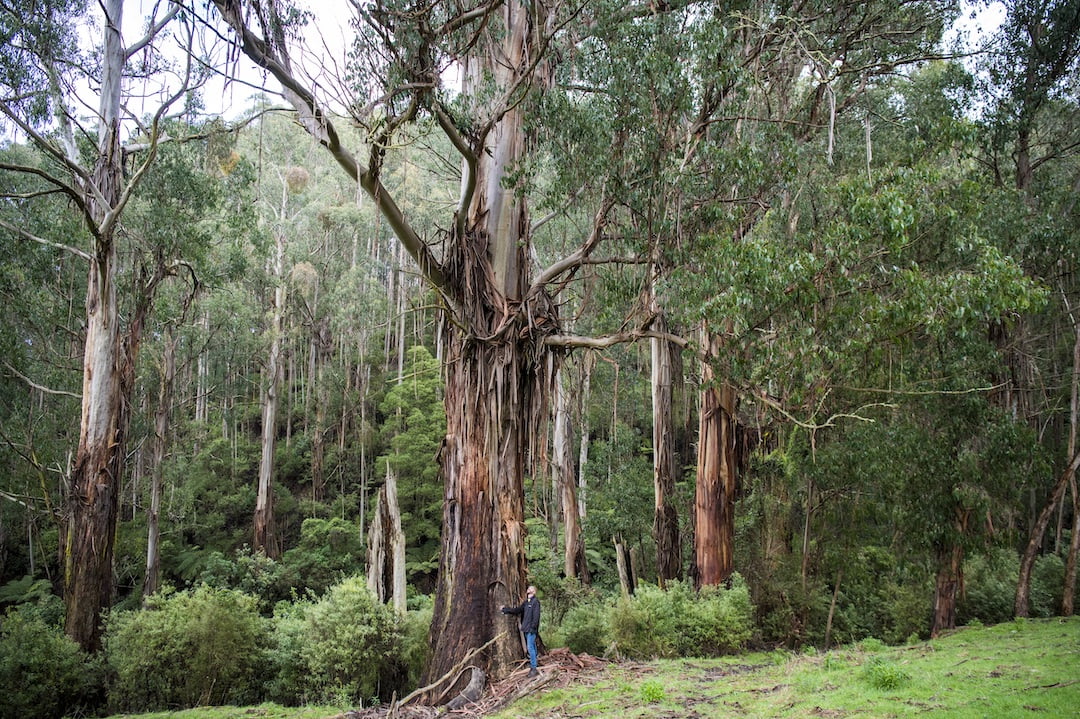 Moving forward 
Plantings have already started with private landowners in the Strzelecki Ranges and East Gippsland, Victoria. Currently, the team is on track to plant 200,000 trees over almost 100 hectares of land. 
These first plantings include 65 native tree species, such as the Eucalyptus Strzelecki, which is Indigenous to the region and at risk of going nationally extinct. They have also been planting the Allocasuarina littoralis, which is a main food source for Yellow-tailed Black Cockatoos.
According to Greening Australia CEO and Canopy Chair Brendan Foran, "partnerships like this one are critical if we are to meet the environmental challenges we face head on, with the necessary speed and scale to make real changes."
Beyond just planting trees, Nestle wants to show their commitment to solving environmental problems, encouraging other companies to do the same. They believe that working together to restore ecosystems and maintain wildlife will help local communities, people, and nature to thrive.
Alongside their planting project, Nestle has also switched to 100% renewable electricity, reducing their carbon emissions by around 73,000 tonnes of carbon emissions every year. Over 90% of its packaging is now recyclable as well.
To learn more about how Aussies are saving the environment, click here.