There is no arguing that the pandemic has 'flipped the script' for the healthcare sector. The last couple of years have seen global healthcare companies push the envelope, as far as innovation in technology and healthcare delivery concern.
Many innovations in healthcare have emerged over the past two years, patients can now speak to their doctor via a screen, genetic vaccines have prevented and reduced the severity of COVID-19 and patients can wear a device that monitors their vital signs, plus more many more.
So how significant is this innovation, as a lasting form of long-term value creation?
What is driving healthcare innovation?
It certainly helps to understand the causality of the pandemic, in driving certain advances across numerous industries. While plenty of global supply chains have suffered from having to navigate shortages in material and bumped up logistical costs, it is that very same distance caused by the pandemic which has influenced notable improvements to the delivery of public healthcare.
One such commonly seen provision comes in the form of telehealth, which provides patients access to clinical care as a means of circumventing social distancing public health mandates around the world.
Other forms of digital innovation have no doubt found root within the wider aspect of the global healthcare industry. While not as patient-facing as telehealth practices, the use of Artificial Intelligence (AI) applications within clinical data processing is another example of post-pandemic healthcare innovation brought about by the need to supplement diagnostic efforts with big data applications.
Rising healthcare trends
Of course, the terms 'digital' and 'innovation' aren't mutually exclusive when it comes to understanding the latest in healthcare developments to come out of the global pandemic. Chiefly among the most prominent innovations to feature within the healthcare sector is vaccine technology — especially with the use of Messenger RiboNucleic Acid (mRNA) technology as used with companies like Moderna and Pfizer.
Additionally, the use of software and AI applications have expedited pharmaceutical data processing and research. Presenting researchers and clinical trial companies with greater ability to analyse larger volumes of data sets provides the healthcare industry with shorter timeframes to achieve breakthrough treatments, while also conferring this computational benefit to deliver individualised healthcare for specific patient needs.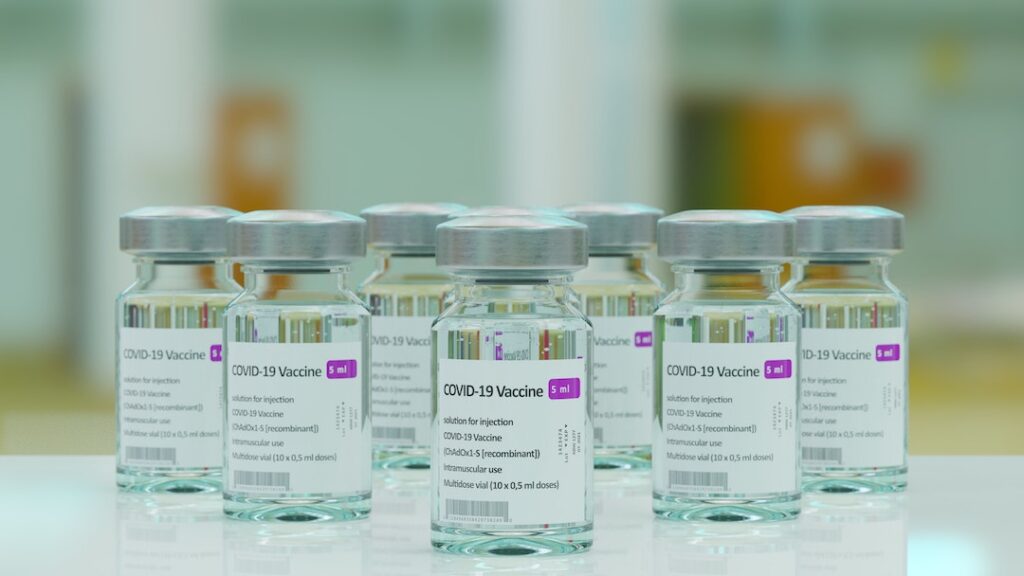 Companies to watch in 2022
Among Australian companies to watch for if you are considering investing within healthcare innovation, is Sonic Healthcare Limited (ASX:SHL). The company's latest joint venture with Sydney-based Harrison.ai holds promise for the application of AI within healthcare imaging within radiology clinics across Australia.
Additionally, Clinuvel Pharmaceuticals Limited (ASX:CUV)'s latest breakthroughs in treating ischaemic stroke with their patented drug, afamelanotide, delivers a world-first that has investors eager to see how it continues developing and commercialising this treatment worldwide.
As with any groundbreaking and exciting idea, most cautious investors will apply a reasonable long-term perspective to understand the sustainability of a new company or business endeavour. While early-stage investment presents a view on greater value to come, it helps to mitigate risk by identifying companies strategically partnered to larger, more established firms.
KOSEC: Sydney Stockbroking
KOSEC – Kodari Securities is a leading provider of investment services to a substantial and diversified client base, including corporations and ultra-high net worth individuals. Established in 2010, KOSEC exists to empower and equip investors with the best investment opportunities, knowledge, tools and resources, as well as providing the highest level of product/service offering to help them make better and more informed investment decisions.
Michael Kodari, CEO of KOSEC – Kodari Securities
Michael Kodari is the Founder and CEO of Kodari Securities (KOSEC), a leading provider of investment services to a substantial and diversified client base, including corporations and ultra-high net worth individuals. With over a decade of experience in funds management and stockbroking, Michael has worked with some of the world's leading value investors and financial institutions. A philanthropist and a prominent expert in the stock market, CNBC Asia has referred to him as, "the brightest 21st-century entrepreneur in wealth management".
Find out more at kosec.com.au, if you enjoyed this story click here for more about business and the pandemic.