Ben Lipschitz, co-founder and Managing Director of online marketplace FoodByUs, shares how important it is to have the top talent in tech on your team when growing your business.
Covid-19 has hit us all hard. On a personal and business level, so many of us have faced challenges and been required to adapt repeatedly. For those of us working in tech and start-up spaces, the constant challenge to pivot can put a strain on our teams. We also know there have been talent shortages across many industries in the wake of the pandemic. We know this is a particular challenge in the tech world. So how do we get out of it? Is it possible to not just retain, but attract top talent in tech during such a challenging time?
Attraction begins with retention
People want to work for people who've got a good wrap. Word of mouth is a powerful tool and can be a powerful deterrent. Attracting talent begins with getting confirmation from your current staff that you are an employer of choice. Nothing screams "stay away" to prospective talent like high staff turnover and grapevine chatter about poor work conditions. An industry talent shortage also means your staff are likely to be approached by other businesses wanting to poach them – you need to give your team members a reason to say no.
The best way to avoid these pitfalls is to put your money where your mouth is and not just salary (more on that later). Show up for your staff. Be a good boss. Make your company a genuinely good place to work. FoodByUs has recently expanded across Brisbane and Melbourne, and I credit much of our success to our ability to retain that start-up intimacy in the face of our expansion. Our team, no matter their location, is all under one roof. We ensure our people feel part of the business mission and goals, but also part of a team that supports and cares for one another. We check-in, we're open to each other, and we're social.
A social event or Zoom Trivia event isn't enough, though. I ensure my staff are on track with their career trajectories. I check that they're feeling challenged, that they know where we're headed as a business and that they feel part of it. This transparency and professional development are key to a culture that keeps staff on board.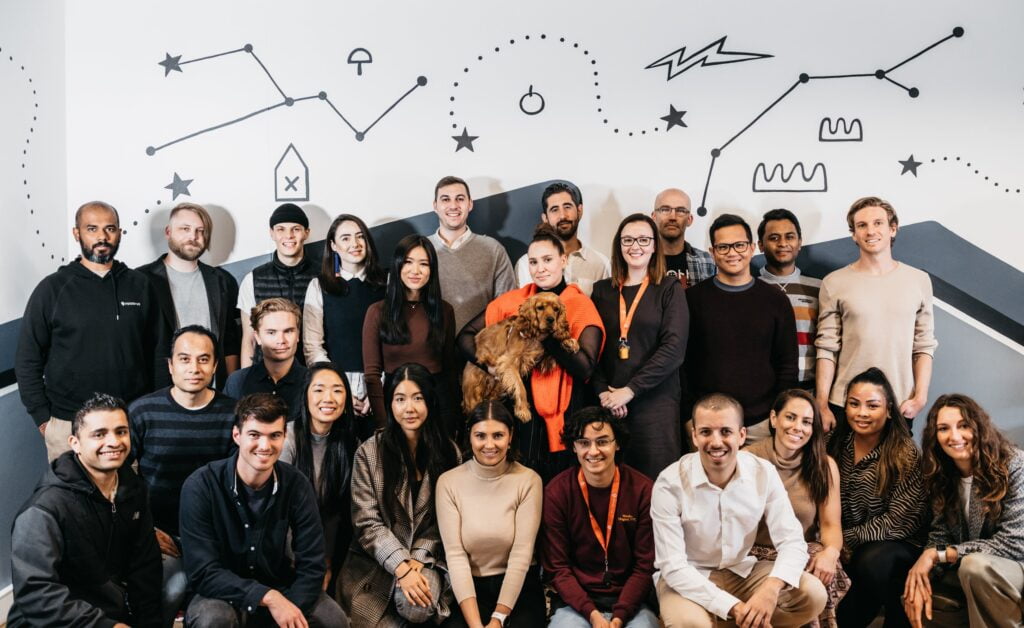 Culture is key in retaining talent in tech
I've mentioned the importance to FoodByUs of retaining a startup intimacy in an expanding company earlier. But I can't stress the importance of culture enough. In the last twelve months, we've seen a growth of 50% across our teams, and I credit this with establishing a culture of development and growth for our staff, and a clear understanding of where they sit within our company's future.
FoodByUs' unique culture is present in everything we do. Even before applicants come in for an interview, they get a good sense of who we are from our website, LinkedIn, and Instagram. Culture forms a key part of our hiring and onboarding processes.
We have fun, and we celebrate our successes. We have weekly wrap-ups over drinks while we go through the numbers, and shout outs' for jobs well done. We get in guest speakers for our lunch and learn sessions. Plus, our many, many group activities like cocktail nights and painting classes, laser tag and more. To me, this just comes as standard. You need to provide opportunities to build a collegial attitude and a culture of fun and reward on top of your strong career-development focus. One of my favourite things to see is team members who don't have a lot of opportunities to work with each other day-to-day discussing and learning about their respective roles at company social events.
I also believe in promoting from within. We have numerous staff who started in graduate or lower-level positions now managing their departments. When staff see their colleagues' kicking goals, they know what's possible for themselves. Demonstrating that our goal-setting culture works, and those goals are achievable, is itself a huge part of our culture.
It's not just about remuneration
Appropriately remunerating your staff is incredibly important – we pay our staff for their jobs well done. But expensive recruitment costs can be avoided by making your business a magnet for tech talent.
Think laterally. If your industry has staff in short supply, consider the skill sets you're after, rather than the qualifications. One of the key elements to consider in a new hire is their ability to embrace your core company values. People will buy-in and give you their all if you give them a chance to do so, and an opportunity to thrive. Ensure your recruitment process assesses skills and abilities – not hypotheticals or intentionally tricky situations that do not cut to the core of the candidate's abilities. We design a custom process for each role we hire for, targeting the exact right kind of people. A slightly left field hire with the right attitude will always pay dividends.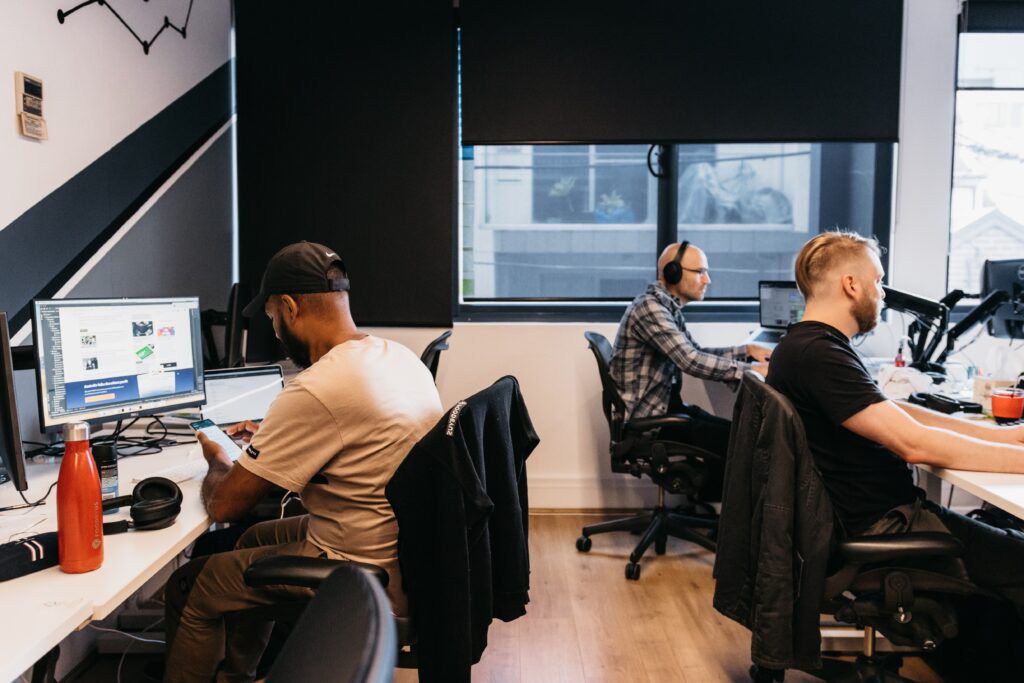 The key is to make what you offer irresistible to talent. Consider your offering and compare it to competitors: how can you prove you're the best place to be, to get the best people for the job. The answer to this question may just solve your short-staffing dramas.
About the author
Ben Lipschitz is co-founder and Managing Director of FoodByUs, an online marketplace that connects restaurants, cafes, and caterers with hundreds of wholesale food suppliers. Ben teamed up in 2016 with Gary Munitz and Tim Chandler, both formerly of Menulog, combining their expertise in hospitality and marketplace technology to launch FoodByUs, a 'one-stop shop' for small-medium sized venues looking to search and compare the market, with transparent & consistent pricing, no credit applications, and access to the buying power and choice normally reserved for much larger businesses.
Looking to start or grow your business? Check out these articles:
How do leaders recognise employee burnout when working from home?
Top tech solutions that will help businesses supercharge growth