A lot of us may now have the privilege of working in our pyjamas at home, but we're still putting in long hours and hustling to meet deadlines. Dr Frank Chow, an expert in occupational psychology, highlights a few indicators of employee burnout so leaders can support their teams.
As the work-from-home mandate becomes the new norm, many of us are finding the space in which we work and relax have merged into one. This comes with critical changes in the way we live and function.
Until now, office or our workspace has played a critical role in company culture, employee productivity and collaboration. However due to extended lockdowns forcing teams into a remote work environment, these factors have ultimately moved into a virtual environment, where we now struggle and juggle to maintain and recognise as a home office. As a result, our boundaries between work and wind down time are pushed to the limit, increasing the risk of employee and human burnout.
A recent study by Asana revealed mental health across the remote workforce is becoming a prevalent issue, with 77 per cent of workers in Australia and New Zealand having experienced burnout in 2020 alone. The feeling of being "always on" and "always available" while working from home, a space that was once known as a time to "switch off" is placing workers on the brink of burn out.
Early stages of burnout may be difficult to identify and prevent. Need some help identifying it? Below are three signs to look out for as key indicators that your employee is suffering from WFH burnout.
A decline in productivity and work quality
Burnout can negatively impact on an employee's productivity levels. An employee experiencing mental fatigue is likely to depict symptoms of disengagement and may also tend to make uncharacteristic or unusual errors in their work or communication. When an employee starts to exhibit lower productivity levels, they may often struggle to put their best effort forward.They may also appear less confident or motivated than usual.
Before approaching an employee with the subject of performance, it's important for leaders to acknowledge the impact and adjustment that remote work can have on an individual's mental wellbeing. If your employee appears to be struggling in any way, whether it's through the decline in the quality of their work or their attitude towards work, it is crucial to have an empathetic discussion with them to work out the problem behind the cause. From there, identify a solution in how to best support them moving forward. Is it flexible hours? More time off? A four-day work week? More team collaboration? Find out what would work for them.
Working long hours
When an employee is struggling or struggling with their workload, they may remain online for an extended or a limited period of time. This can be a strong indicator that your employee is experiencing burnout.
However, there is a silver lining from working remotely and that is flexibility.
Rather than confining your employees to a strict set of working hours, give them a choice to choose their hours to complete and deliver their work at their own pace. In the corporate space, this is recognised as a performance-based culture. Leaders should run on an 'outcome over hours' driven workforce.
Encouraging your employees to not work longer than necessary and helping them re-evaluate their tasks and priorities will help them understand what tasks can be left to complete in the next workday. KPI and outcome driven employees with greater flexibility will essentially help the business and your team be more successful.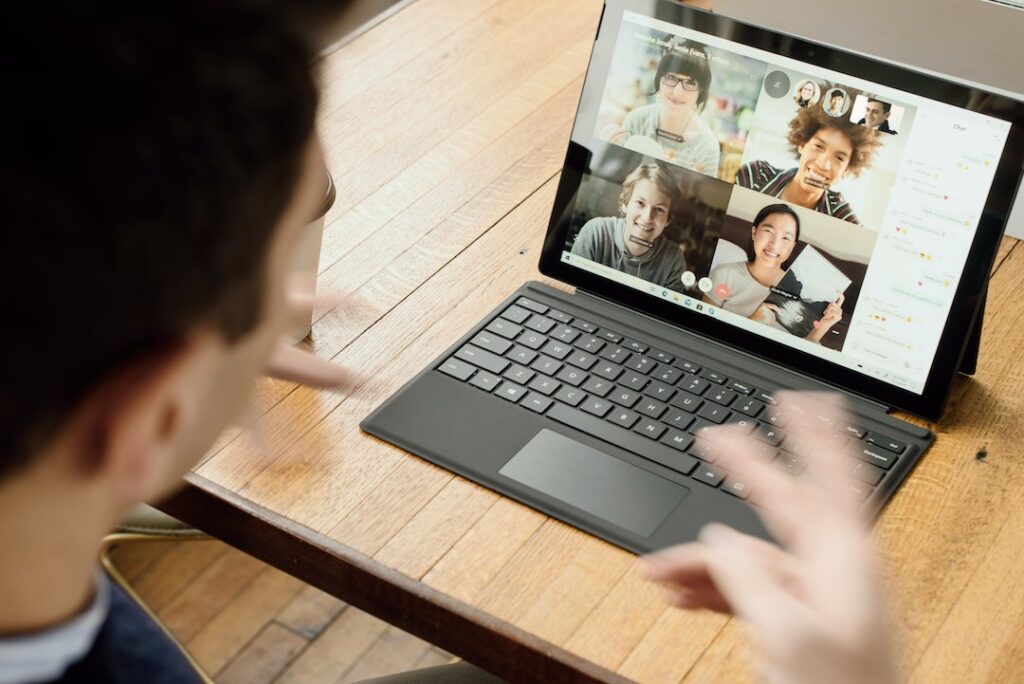 They appear fatigued
Video calls allow leaders and employees to have valuable face-to-face time when physical human interaction is hindered from remote work. It is also a great way for leaders to visually monitor how employees are coping through their body language and facial expressions. Have a look at your team, do you spot anyone appearing fatigued, exhausted, not quite ready for work or restless? Does anyone look disengaged, dozed out, provide delayed responses or resting their head in their hands? These and other small signs may indicate your employee is at the brink of burnout.
In this case, leaders need to make an effort to check in with employees frequently, especially in the early stages of noticing signs of fatigue.
Supporting employees during bouts of WFH burnout
Whether it be due to an overwhelming workload or even combined stresses from home – encourage a day off and offer to help or alternatively, reduce the workload to alleviate stress. This can give the employee a chance to rest and recover to be their best selves, but most importantly feel a sense of value, human empathy and care from their employer.
Understand we're all in this together.
As remote working becomes normalised, it is an important time to check in with your employees virtually and ensure they are okay. It's as simple as reaching out with a phone call, text message or video/face-time call, before it's too late.
As a psychiatrist, I believe the key to resolving burnout, is to prevent it in the first place.
This will boost employee morale, trust, motivation and build the overall resilience and longevity of your team.
Dr. Frank Chow is the Director and Psychiatrist at 2OP Health, a specialist in Organisational and Occupational psychiatric service, specialising in workplace-related mental health care. With years of experience, Dr Chow is passionate about advocating early intervention, education, and rehabilitation for all individuals so they can get back on track with improved clarity, motivation, and fulfilment at work.
Read another of Dr Frank Chow's op-eds: Top tips for improving workplace wellbeing