Andy Hurt, Managing Director ANZ at Poly shares his tried and tested tips for optimising productivity and collaboration in the new-look workplace.
The post-COVID work environment is new landscape for us all to navigate. Work-from-home has forced a rethink and a rework of previous methods, but just as we settle into remote working, many people are starting to return to the office. At the same time, old jobs have been replaced by new ones, with different priorities when it comes to collaboration, performance and productivity.
How can organisations and individuals remain productive and collaborate efficiently in this new workplace dynamics? What old practices should we continue, and what new practices do we need to introduce? Here are four tips for productivity in the hybrid workforce.
Set a (flexible) schedule
While traditional commuting for the 9-5 wasted a lot of time in rush hour traffic and crowded public transport, it did organise the day into convenient set working hours. Everyone tended to be in the same physical space at the same time, and were physically contactable. With distributed workforces, where people may be based in different geographies and time zones, the game has changed.
A strict return to the 9-5 isn't necessary. Allowing a staggered start and end, where some people start and finish early, or later, should be seen as an advantage: giving organisations more coverage. For example, a later-starting employee in Perth can answer a customer enquiry from Singapore that arrives "after hours" for the Sydney team. Instead, consider having certain key hours as overlap, when team meetings can be held. This may mean that a traditional "morning meeting" now needs to be held around midday for some workers. Regular meetings balanced with flexibility is key.
Use the right collaboration platforms
The move to remote working and cloud has driven a huge surge in organisations rolling out collaboration software. According to a study by Asana, employees using work management platforms report higher productivity and feel more supported by their managers than those that aren't using such platforms. Nearly two-thirds of full-time knowledge workers have increased their use of collaboration tools since working from home. 
With multiple collaboration and work management platforms to choose from, selecting the right one for your organisation is key. Some considerations include finding a platform that integrates with/is interoperable with existing tools, and offers the specific features your business needs. Also try to involve employees and find a platform that people enjoy using, because enthusiasm will make users more productive. Above all, ensure the solution you select has advanced security features and admin controls. The COVID-19 pandemic has seen a big increase in cyber-crime with a very sharp rise in phishing and malware: attacks that target human vulnerabilities. Collaboration tools should offer multi-factor authentication, and IT should mandate its use and require strong passwords as well as train employees on appropriate security protocol.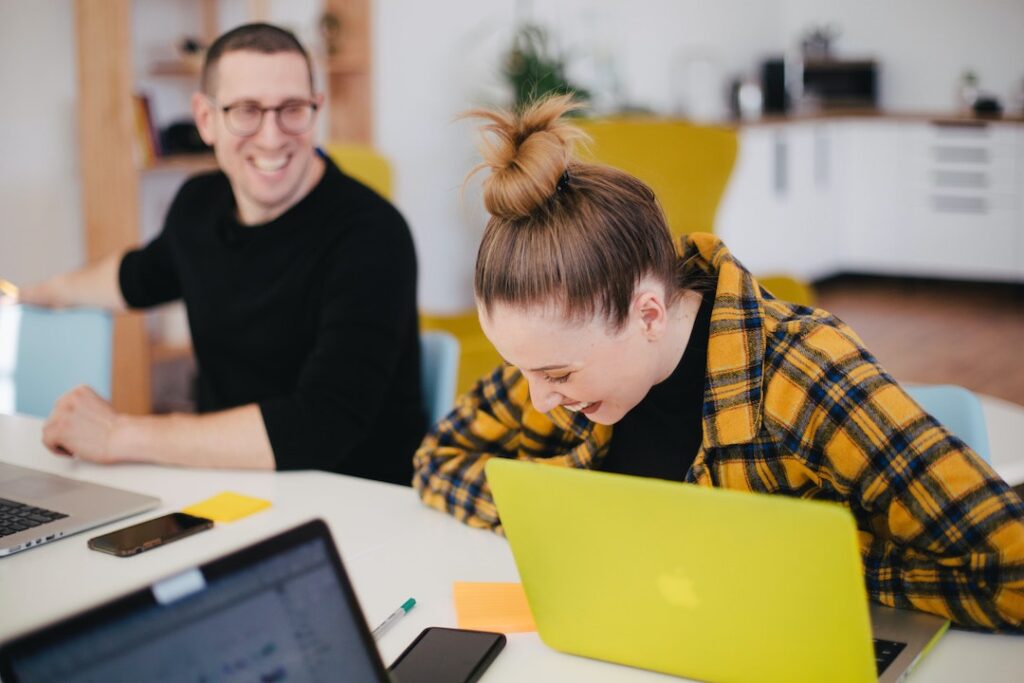 Provide appropriate, high-quality equipment
With increased reliance on virtual meetings for collaboration and communication, it's vital that people have a high quality experience. This means ensuring that people have adequate internet connections for video and audioconferencing, with proper devices such as webcams and headsets. Enterprise-grade technology needs to be brought into the home: propping up a tablet and turning up the volume to participate in a team meeting isn't ideal.
One study by HighFive study found that nearly 40% of virtual meetings have hardware or software technical issues, with 67% of respondents finding background noise to be a problem and 40% reporting frequent audio quality issues. We've seen 60% of organisations invest in conferencing devices and headsets to better facilitate Zooms, Webexes and Microsoft Team Meetings.
Maintain human contact: check-in regularly
It's much easier to get a sense of how someone is feeling and coping when you see them in person. In physical workplaces this tends to happen informally: a manager may notice an employee isn't happy, or colleagues may share frustrations at the water cooler or at lunch. Mental health is critical for performance and productivity but can get overlooked when employees are working remotely.
Managers need to have regular check-ins with team members, as well as keep an eye on their own stress levels. Proactively reach out: not just to employees, but also partners and clients. Remote working can increase feelings of isolation and disconnect and people may become introverted and fail to communicate that they're struggling. Regular team meetings are important, and "virtual social gatherings" after work may also be an option. Ensuring that employees have access to health and wellbeing resources is important. If the former company gym or corporate gym membership is no longer used, can local gym membership be provided?
Even as we emerge from the pandemic and some businesses do return to physical workspaces, organisations should continue to re-think how they can leverage their videoconferencing solutions and collaboration platforms to drive communication and daily collaboration, and continue to offer the greater flexibility that has proven to be advantageous to companies and workers alike.
Discover how hybrid work structures can improve the workplace.