Carly Shamgar, the founder of Shouta Biz, reveals how digital gifting is the modern solution businesses have been looking for.
With the global pandemic forcing companies to adopt more and more online practices, Shouta emerged to offer an answer to questions of employee gift giving.
Where did the idea for Shouta start?
Shouta co-founder Nick Redwood and I aren't originally from Australia, so we're often sending gestures of our thoughts to family and friends living overseas, but there wasn't an instant and inexpensive way to do this. Then covid hit, and we realised there wasn't a way to send these gestures to people locally either.
What inspired you to try and find a sustainable solution to company gift giving?
I used to work in a toxic work environment where staff felt under appreciated and under valued.  This experience led me to the concept of a nano gift, which could be the perfect solution for businesses who were keen to recognise milestones and small, positive moments throughout the year. Shouta gives companies the tools to recognise their employees no matter when or where they.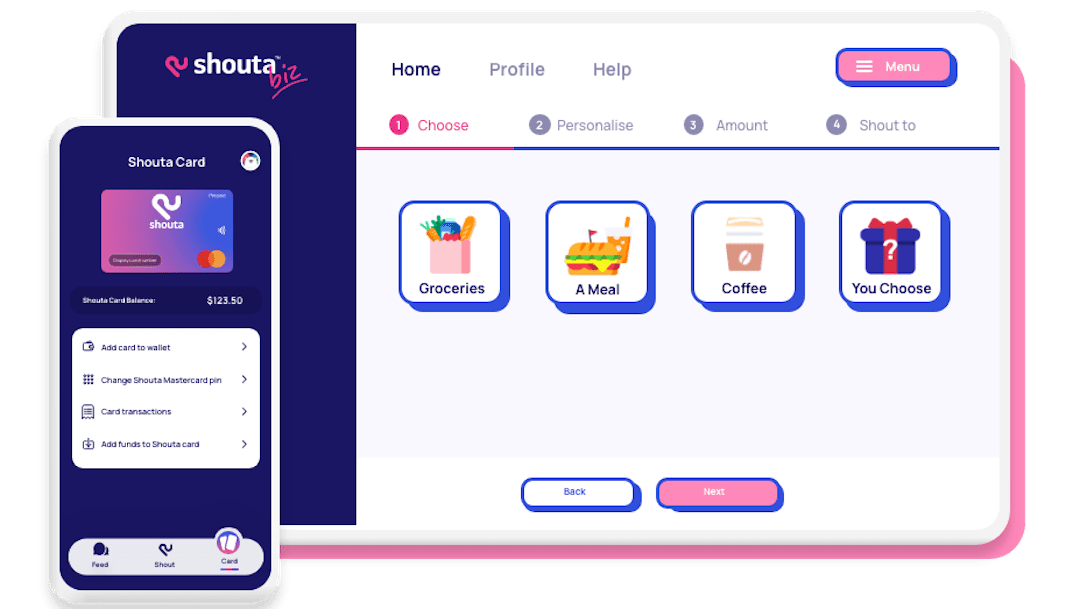 Unlike normal gift cards, Shouta isn't locked to a specific retailer. What inspired this decision?
Before launching Shouta, our research revealed that there are several issues with gifting cash and gift cards, including feeling impersonal and locking the recipients into a specific retailer or group of retailers. Instead, Shouta is designed to offer a personalised, customised, flexible, instant gifting experience.
What is the most common choice of gift for the companies that use your platform? Have you noticed any trends in what they are sending their employees?
Coffee is definitely our most popular gift! And who doesn't love a good morning coffee? It just goes to show that you don't have to spend a bomb (with coffee starting at just $5) to recognise and reward great work.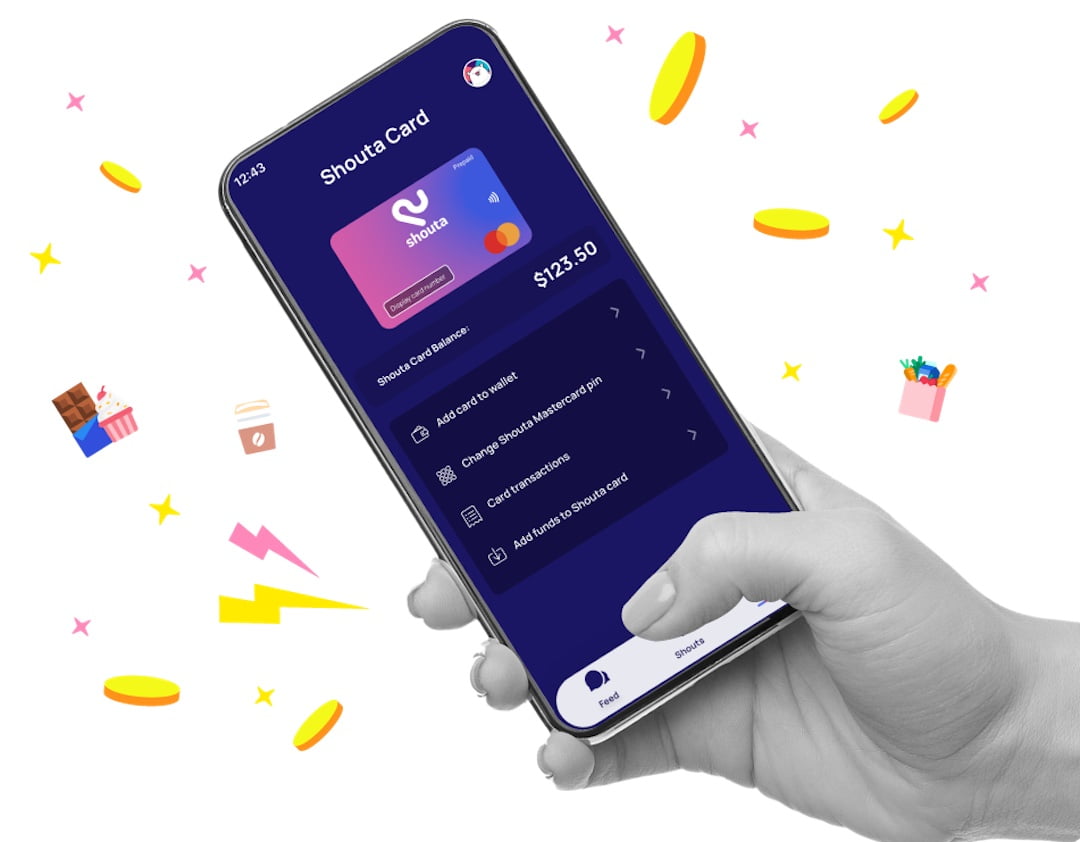 Shouta aims to make gift-giving more personal. Why do you think the move from physical to digital gifts has been so successful?
These days, everything is digital, so why not gifting too? All of us have come to expect immediacy and the ability to conduct our lives via our phones. Shouta Biz enables companies to send an instant, digital gift straight to their employees mobile device. It's immediate and secure, and that's why it's been successful.
Shouta Biz aims to reduce plastic waste and encourage corporate responsibility. What has the response amongst businesses been like?
Thankfully, many consumers and businesses are looking for ways to lessen the burden on our planet. We knew from launch that our Shouta Mastercard would be purely digital, to help those businesses trying to stay green. Companies looking to play their small part absolutely appreciate this fact.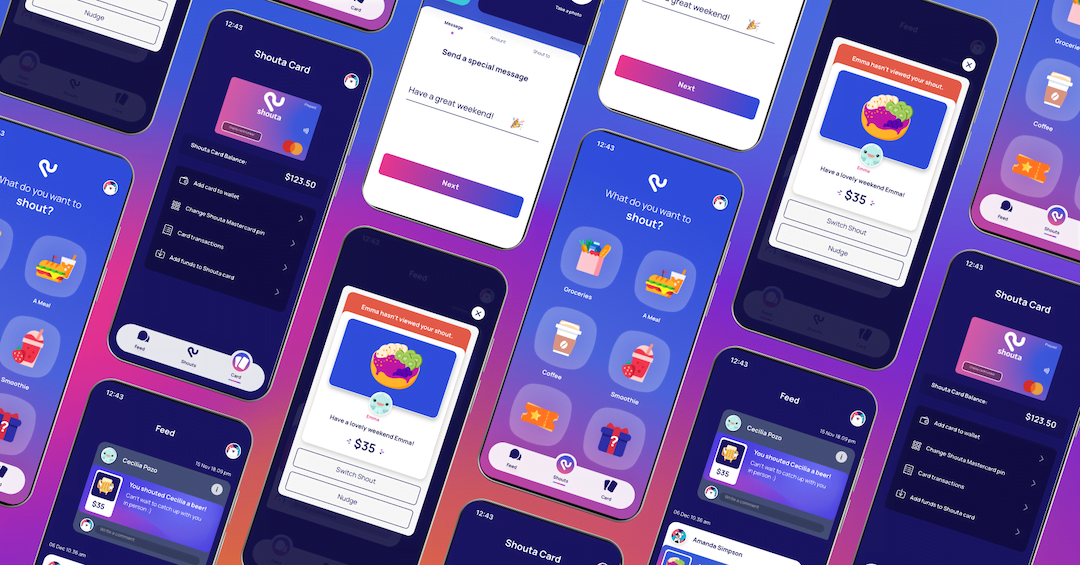 What's next for Shouta? Do you have plans to expand for the future?
We get lots of demand to expand overseas, so that businesses with staff all over the world can use a single reward and recognition solution. This is what we are currently exploring, so watch this space!
Interested in how other Aussie businesses are thriving after the pandemic? Click here for more.