Over the last few years, Australia's farmers have ridden a rollercoaster through drought, fire, flood, and COVID-19, before landing the best back-to-back seasons in a decade.
Even success comes with its own complications. Across the agricultural sector, the great yields of 2020-21 have been undermined by increasing difficulty accessing the workforce required to capitalise on their bumper seasons.
There are several reasons for the lack of an available workforce. The first cause is the loss of labour mobility due to COVID that has devastated the rural workforce. The closure of national borders has inhibited immigration and intensified the war for talent in a captive Australian labour market. Policy reforms are seeking to address these issues but are moving too slowly to address the immediate need. In parallel, state border closures are impacting the capacity of our domestic agriculture workforce to travel across the country, following the harvests and the work.
Agriculture is increasingly competing for staff with other sectors that are active in regional areas and are seeking similar skills and personal attributes in their workforce. These include infrastructure, manufacturing, retail, hospitality, healthcare, and trades. This competition changes across state lines, with regional variations in the sectors attracting a greater share of the talent pool that may otherwise be attracted to agriculture.
Adding to the problem is the negative perception of the agriculture sector among some Australians. While Australian agricultural products are highly trusted, recent regulatory enquiries and issues related to sustainability, socially responsible farming practices, animal cruelty, and workplace safety have attracted negative publicity. Influencers such as career advisors and parents in regional areas often encourage students and young adults to pursue education and early work in the city, with the idea that they may eventually return to the land, rather than suggesting they pursue early careers in agriculture. Some actively discourage farming altogether.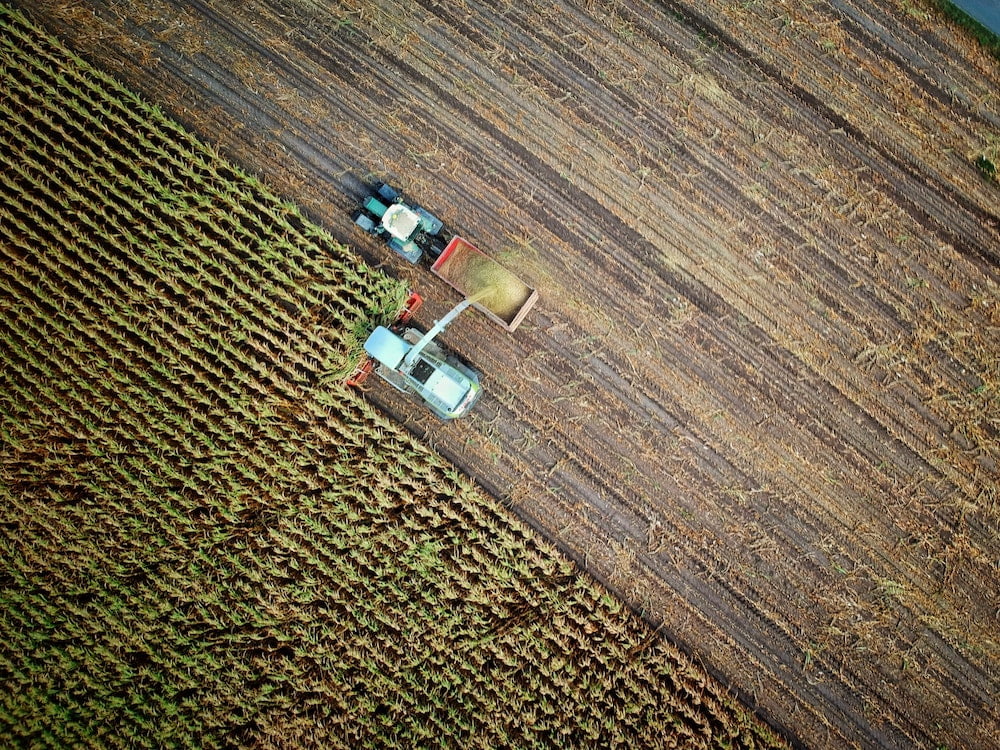 So, what can the sector do to win the war for talent in our local market?
Better promote agriculture as an employer of choice
A co-ordinated and targeted campaign across multiple channels is needed to address negative perceptions of the agriculture workplace and culture, leveraging public interest in the sector as part of our national identity.
A pan-agriculture sector approach to attraction could deliver more cost-effective outcomes, rather than the industry siloed approach currently driven through formal organisations such as Regional Development Corporations and agri-political peak bodies. This campaign could focus on the positive aspects and prospects of agricultural jobs and careers, highlighting benefits that may be less widely known such as competitive pay and transferable skills. It should also focus on how easy it is to move into the sector, even without agriculture experience. The outdoor lifestyle and work environment, increasing use of technology in agriculture, and the variety of work are also all potential drawcards that differentiate agriculture from competing rural and regional industries.
Create pre-employment experiences
Some school and tertiary education programs provide opportunities for on-farm experiences to individuals who have already self-identified as interested in pursuing work in agriculture. This could be broadened to new entrants outside the formal education system who may otherwise be completely unfamiliar with farm work.
'Year 13' farm work programs piloted in some agricultural settings, along with internships, apprenticeships and short stay working farm visits can provide experiences that help promote candidate confidence and self-awareness about their suitability for farm work. When people build first-hand experience of what's involved in agriculture, this will address misconceptions about the industry and build enthusiasm for pursuing on-farm employment. These experiences also provide farmers with a pool of known potential recruits, and insights into the onboarding support required to compensate for a lack of agricultural experience.
Innovate in how workers and work are defined
The sector often brings traditional views of a desirable farm worker as an experienced local who is seeking a full-time career. This could be broadened to consider people who have no prior agricultural experience and are interested in part-time work, or a job over a career. Use of ongoing part-time roles, shift work and job-sharing would attract students, working parents and people seeking a mix of office-based and outdoor work.
Recent research indicates that long-term trends of declining population in rural and regional areas may finally be reversing. ABS statistics show that Australia's capital cities recorded their largest net loss of people on record in March 2021, with many relocating to other areas within the same state. This is a highly positive trend for agriculture. Even if former city-dwellers have limited knowledge of farm work, many will still bring valuable and relevant skills. This has been exemplified in successes with grey nomads, the recent grassroots campaign by former armed services personnel in response to the grain harvest crisis and the Elders commitment to match employees with farmers requiring harvest staff in support of the Western Australia Harvest Force initiative.
Rethinking approaches to work and workers will enable agricultural employers to win in the competition for local labour.
Leverage more contemporary work practices
Many farmers are less equipped with the workforce management skills and systems we take for granted in more mature corporate environments. Being ambassadors for agriculture in how they interact with both applicants and staff, navigating labour hire schemes and using digital tools and flexible work arrangements for candidate attraction, identification, selection, recruitment, and onboarding can be especially challenging for small to medium sized enterprises. This has a knock-on effect on their ability to retain staff.
Farmers could benefit from focused training and support to improve their capabilities in attracting and recruiting non-traditional workers using modern technologies and employment practices, complemented by support from professional recruitment and HR service providers. Sector-wide associations, RDCs, and networks could enable farmers to share successes and more easily embrace new ways of working through learning from their peers.
Policy reform is a long-term strategy requiring complex multi-tier stakeholder engagement and partnering across community, service providers, industry, and all levels of government to promulgate, fund and implement sustainable reform.
Visa reform to address the labour crisis is currently receiving significant attention. This has encompassed changes to the Pacific Labour Scheme and the recent announcement of an Australian Agriculture visa, open to the UK and 10 countries across South East Asia. While these developments are a welcome step in the right direction, details around the sponsorship process and farm mobility are still to be worked out. Many farmers are concerned with timing for seasonal harvests, which is contingent on which countries sign up to the visa program, by when, and how quarantine will be managed in an already stretched system that relies on collaboration between state and federal governments.
International migrants, sea changers and locals alike will all benefit from reforms to address barriers to relocation and integration into regional communities, including improved rural accommodation, transport, health and education facilities and childcare. This should be informed by robust workforce data modelling and economic analysis for ongoing engagement and innovation between industry, community, and government.
We believe winning the war for local talent can be a key lever for addressing the agricultural workforce crisis. This will require shifting how the sector defines agricultural work and workers, changing public perceptions of agricultural work and working conditions, improving pathways into agriculture, introducing non-traditional attraction and recruitment practices, and a reset of the policy environment.
By Lynda Brest, Director – Strategy & Consulting, Publicis Sapient
For more information on the future of our agriculture sector, take a look at regenerative agriculture.