Beyonce sings "Who Run the World, Girls" – but it turns out, for some girls in the world, this might only be when they're not menstruating.
Hillary Rodham Clinton spoke at the 1995 United Nations conference, sharing that "if women are healthy and educated, their families will flourish. And when families flourish, communities and nations do as well." Educating girls is the key to unlocking access to economic opportunity for millions. Yet, women make up approximately two thirds of the 759 million adults worldwide who lack basic literacy skills. Right now, women are being left behind when it comes to education.
One of the leading barriers to education for women in low-and middle-income countries is menstruation management. Ask any Australian teenage girl about their first period and they will tell you it was a difficult day – full of anxiety and likely embarrassing. In low-and middle-income countries, these feelings are magnified.
Women in lower income circumstances in South Asia, sub-Saharan Africa, and some parts of Latin America and the Middle East, suffer from period poverty. They struggle to maintain good menstrual hygiene which can cause increased vulnerability to urinary and reproductive tract infections, infertility and other reproductive organ issues. The high expense of effective sanitary products restricts the participation of girls in school, contributing to gender-based education inequality. For example, up to 40 per cent of girls in India are absent from school when menstruating and in Africa, it increases to 66 per cent.
Could you imagine using paper, cotton, wool pieces, and even leaves to absorb your period? It happens in some parts of the world.
Searching for a solution
Makapads are low cost (AUD$0.07/pad) sanitary towels made from papyrus and recycled paper. They are manufactured in Africa and sterilised via the sun's UV light. There is a campaign for governments to subsidise these pads or provide them for free as they do for condoms in countries such as Cameroon.
Afripads are reusable cloth pads. A pack of 6 costs AUD$5.80 per year. Sadly, a study in the journal Reproductive Health stated more than 50 per cent of the school girls surveyed could not afford this.
The organisation SHE manufactured sanitary pads in Rwanda using banana fibres – an agro-waste. Disappointingly, the project was discontinued due to lack of investment support.
TABOO is an organisation based in Adelaide that sells tampons and pads and donates the profits to One Girl — a charity that supplies girls in Africa with pads.
GOONJ, an Indian NGO in New Delhi, currently collect urban surplus fabrics, then wash, dry and cut them into pads which are packed and distributed via partner grassroots NGOs.
"We have been collecting used fabrics from urban homes and repurposing it to menstrual pads since 1999. Recently with the advent of synthetic clothing we have had a decrease in donations of absorbent fabrics such as cotton" tells Sneja Dey, the project leader at GOONJ.
A paper published in the International Journal of Environmental Research and Public Health details the potential of environmentally friendly bamboo wadding as material that rivals the absorbency of commercial sanitary pads.
"The rural villages of India all have a lot of bamboo growing wild around them and if women in the village can transform this into superior re-usable fabric for sanitary pads, this could be transformational," says Dey.
Bamboo is widely available in tropical and sub-tropical countries with global economy value over $60 billion per year, but this finding needs to be investigated further to assess the safety of bamboo wadding and the complexity of the manufacturing process.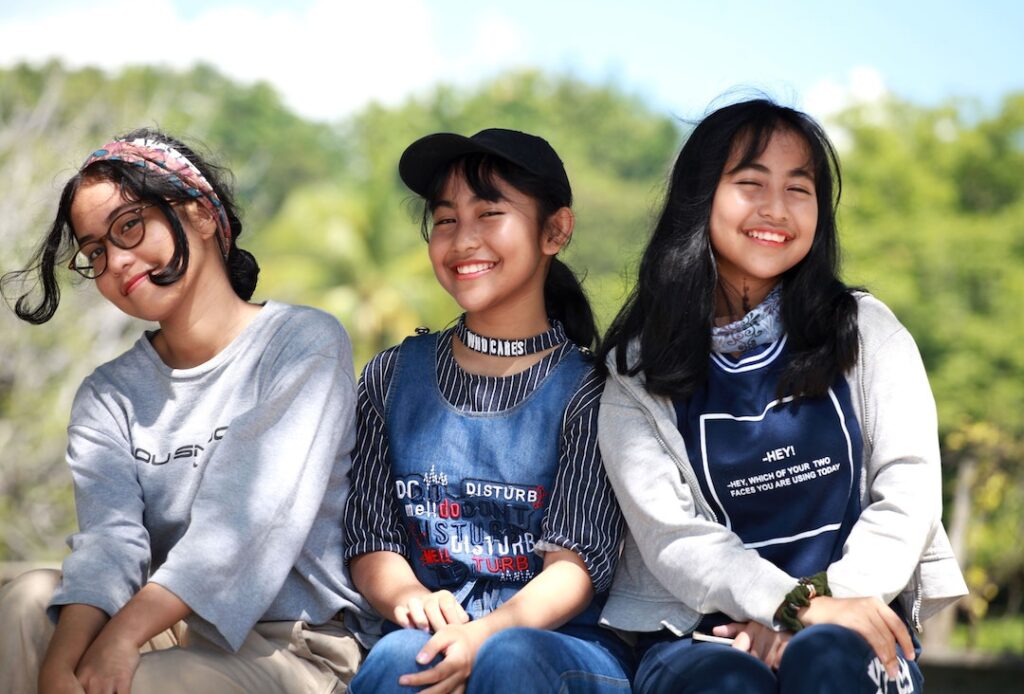 Why are menstrual products so expensive?
The most common material used for commercial sanitary pads is superabsorbent polymer (SAP). This material was first utilised for sanitary pad and diaper manufacture in high income countries (Japan and the US) in the '70s. The challenges regarding SAP are that it is expensive, the production is highly technical, and it requires a high level of capital and complex machinery.
This technology has originated from nappy technology. The global nappy market is a $90 billion dollar business. The global feminine hygiene market is about one third the size of this. Are these businesses financially linked, and changes to the feminine hygiene manufacturing process affect profitability of corporates on a global scale, leading to a lack of priority?
Period poverty in Australia
You may think these problems don't exist in Australia, but a survey by the charity Share The Dignity found that more than one in five Australians are using toilet paper, socks or other unsuitable alternatives to manage their periods because they can't afford pads or tampons. Almost half of the 125,000 respondents said they had missed at least one day of school because of their period.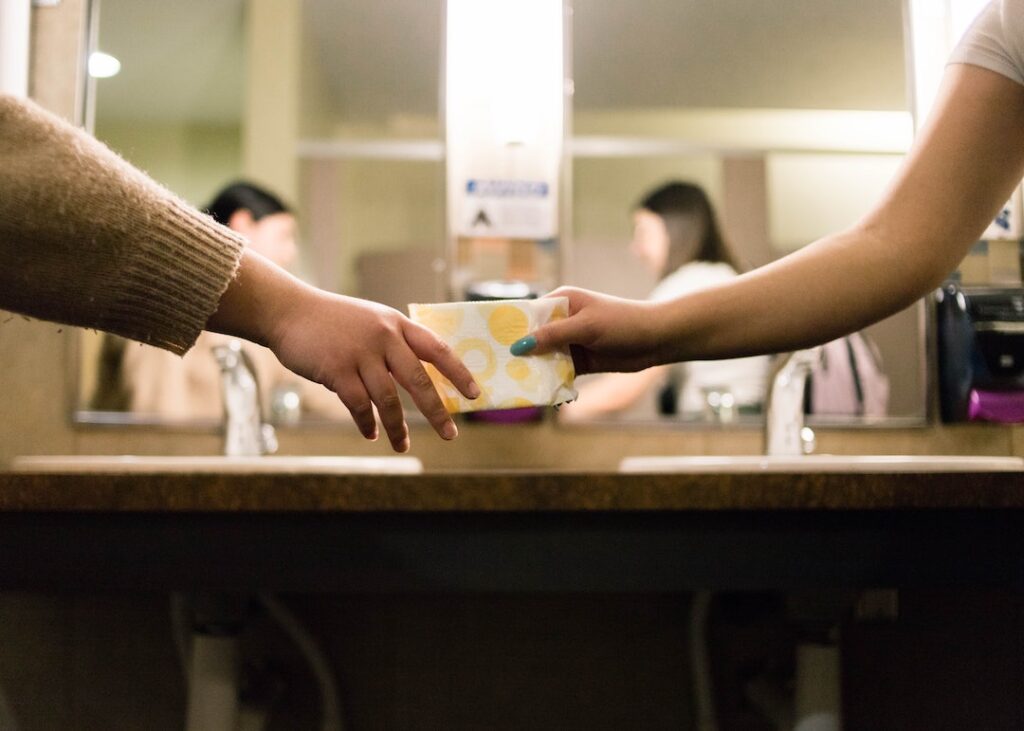 Government policy intervention
High income nations such as Australia have only recently made interventions to eradicate period poverty driven by women speaking up and voicing their concerns. Until 2019, in Australia tampons and pads were taxed as luxury goods.
Globally, Scotland was the first to make period products free to everyone who needed them in 2020. New Zealand announced the rollout of free period products in schools nationwide from June 2020.
Victoria installed vending machines for period products in every government school in 2019. In February 2021, South Australia announced it would provide free sanitary products to all female students in year five and above. Tasmania announced they would provide free sanitary items to public school students starting late 2021. NSW is trialling the program as of March 2021, however, this is only at 30 of 2200 government schools in the state.
We need to urge our government to offer free period products in all schools across Australia. We don't expect students to bring a roll of toilet paper to school; why shouldn't sanitary products be treated the same?
Periods are natural, and access to sanitary pads and tampons should never be a barrier to living a healthy life so all girls can 'run the world'. Preach Queen Bey.
This article was written by year 10 student Jasmine Foster as part of our Young Voices initiative. Find out more about the program here.
While you're here, check out the other articles we've recently published from our Young Voices cohort:
Hope for renewables in a post-fossil fuel Australia