Nick Bell is a self-confessed serial entrepreneur. He's also the owner of 12 thriving businesses and believes in the importance of mentorship.
He shares his advice on becoming a meaningful, efficient and highly effective mentor.
Training and upskilling has always been important to an organisation's growth, as well as an individual's career progression. As businesses fight to remain open, bottom lines are suffering, more skills are needed, and top talent is at a shortage. In fact, research reveals 87 per cent of jobs now require digital skills and 156,000 new tech workers are needed to keep up. However, time-poor business leaders and employees alike often struggle to find time, and may see training as a burden over a benefit.
That is an idea that Nick Bell is keen to squash. The owner of 12 global digital companies with more than 1000 employees shares his tips for other business owners, leaders and managers on how they can train and mentor teams without spending hours, sitting down one-on-one, or it being tedious for both parties.
"As a business owner, you're often torn in different directions and there's always a crucial task or deadline that needs your attention, but it's important to also prioritise training your team. I've learned over the years that being hands-off doesn't work – you need to be actively involved.

Nick Bell, CEO and Founder of new global mentoring platform, Lisnic.
"I know many companies still give employees formal training – often when they start or an annual day of learning – but the results aren't always as effective as they might hope," Nick says. "Regular shorter sessions over blocks of hours can be more valuable, in addition to a mix of formal and informal training with a range of team members across different levels of seniority. Remember, everyone has a different style of learning."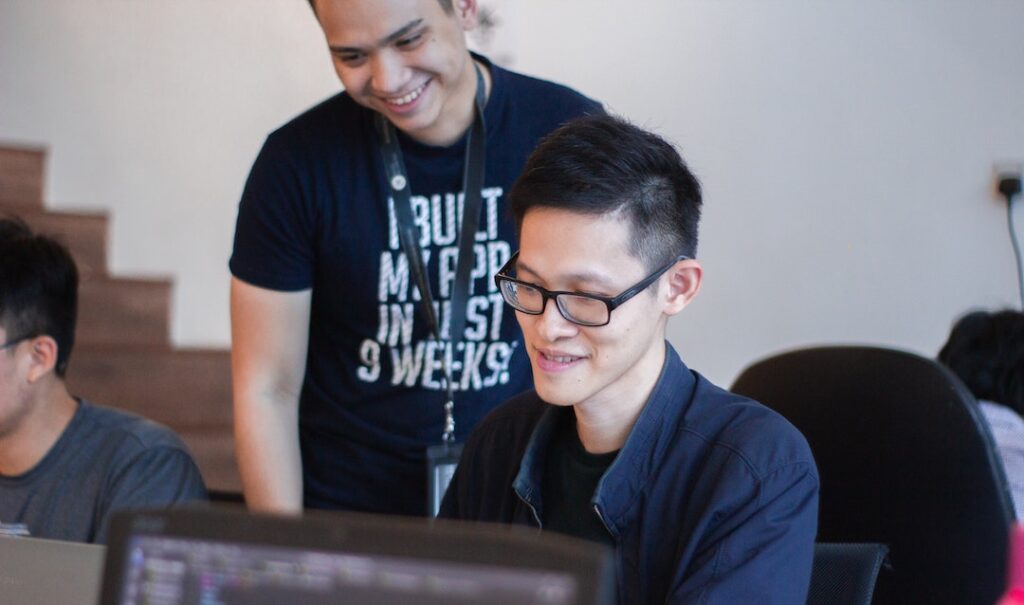 Nick's 6 tips for being an innovative mentor
Open things up
Consider an open plan office or sit within ear's reach of all staff. While many businesses now operate in an open plan layout, positioning the boss or managers within the centre of a room is valuable to both team members and leaders.
"I work in an open plan office right next to some of my team so they can overhear my calls and see what I'm doing during the day," Nick says. "From this, they can learn tips on how to talk to potential leads, how to resolve issues, and how to structure your day. I can also overhear conversations and give them tips as they go."
Catch-up regularly
Schedule daily check-ins over weekly catch-ups. Nick is a strong believer of troubleshooting issues as they arise, rather than waiting until the end of the week or a set allocated time. Not only will employees benefit from having a sounding board as needed but it ensures they aren't wasting time on a challenge that could have been solved quickly. Nick does short 15-minute huddles with his senior management teams daily, which they then do with their own departments.
Turn everyone into a teacher
Organise peer-led training to establish an active learning culture. Everyone has an area in which they are knowledgeable on, regardless of their job title or experience. Leveraging this not only reduces time required by managers but it also fosters a better company culture of learning and shows trust and value in employees. With 12 global agencies and over 1000 employees to learn from, Nick organises peer-led Zoom training and collaboration on a weekly basis for his staff. He also had employees spend time learning in overseas offices, prior to the pandemic. Among new starters, Nick has set up a buddy system for their first month, so new employees can be shown the ropes by existing staff.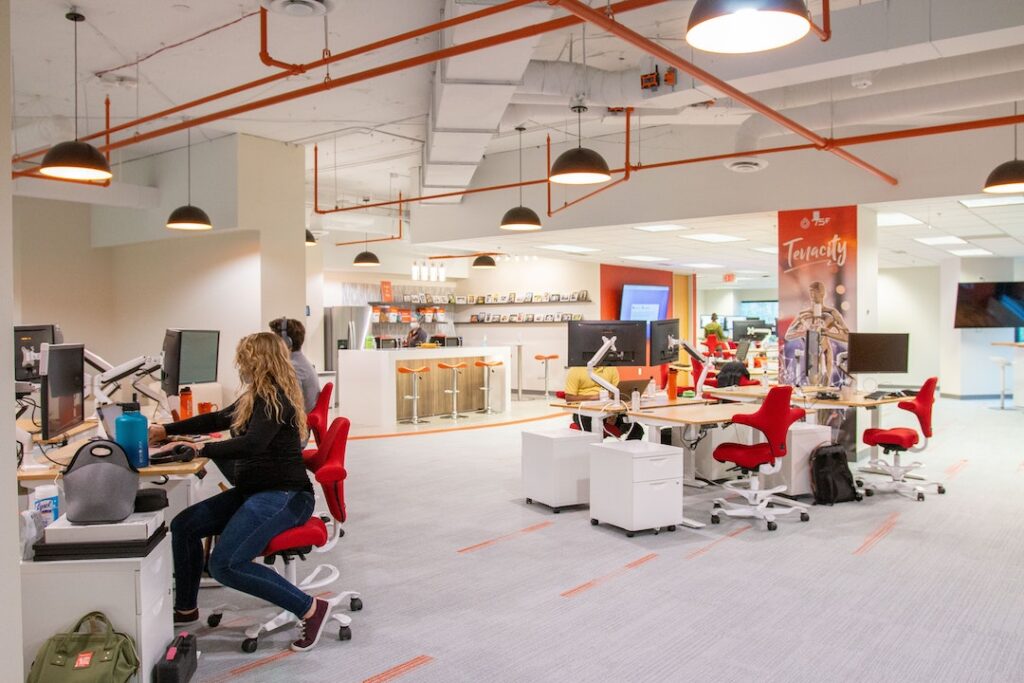 Outsource mentorship
Consider giving employees access to mentors outside of the business. While it's important for staff to be trained from those within the business, learning from external experts and leaders can offer a new perspective to help an individual's personal or career development. Whether it be a business perk or incentive when meeting a KPI, consider rewarding employees with access to external leaders such as business coaches or through mentoring platforms such as Lisnic, which gives access to some of the brightest and well-known stars of business, entrepreneurship, academia, and sport.
Empower your people
Have employees set their own KPIs. Traditionally, organisations set employee KPIs, which they would then be required to achieve. However, having employees set their own goals with managers and present their achievements, holds them more accountable for their performance, leads to an increased willingness to meet their own goals (rather than those set for them), and also gives time back to managers.
Provide ongoing education
Provide ongoing access to online learning platforms. With so many educational platforms now available at your fingertips, businesses can upskill employees by providing access to learning platforms relevant to their industry. For instance, Nick gives new starters and existing employees access to Google training and Hubspot Academy two weeks prior to them starting.
"There is no obligation for them to use these platforms, but it gives them the choice for self-learning and upskilling as needed," Nick says.
About Nick Bell
Nick Bell is a five-time AFR Young Rich Lister, startup investor and owner of 12 global digital agencies, including his latest business venture – global online mentoring platform Lisnic.
Nick, who dropped out of university and started from his bedroom with $350 in 2008, began building his wealth with the sale of his first business, WME Australia, for $39 million in 2017. Nick is responsible for over 1,000 staff across Hong Kong, Thailand, Vietnam, Malaysia and Brazil. His investment philosophy is to back only those products or services that he would use himself. His current tech investments include Tribe, Vervoe, Disputify, and Frase.io. Connect with him on LinkedIn.
Looking for more interesting reads from Australia's top entrepreneurs and thought leaders?
Sydney's new startup program is empowering entrepreneurs
Unicorns, mice and donkeys: reshaping the startup world
Why high-profile tech companies will benefit from female leadership