COVID has stomped on the brakes for many businesses around Australia, but for one emerging fitness brand, growth is looking STRONG.
Australians are an active bunch. We love the outdoors but we're also no strangers to slogging it out in the gym. While big players such as Fitness First, Anytime Fitness and the recently revamped Planet Fitness are still dominating the DIY fitness lexicon, alternatives are cropping up hard and fast.
Independent fitness centres and boutique gyms are becoming increasingly popular, as they offer a more personal, often less intimidating experience. Rather than walking into a huge room full of complicated-looking resistance equipment littered with big, buff dudes, you're welcomed into a studio by a trainer who will lead you through every sweaty second.
Functional-style training, CrossFit and F45 have grown in popularity in Australia, largely due to TV shows like Ninja Warrior and the streaming of the annual CrossFit Games on Netflix. The desire for short and sharp workouts among time poor people has also played into the success of these independent fitness businesses. One in particular, F45 – a style of high-intensity interval training capped at 45-minutes per session – sparked the interest of Michael Ramsey and Mark Armstrong. The duo were early successors of the F45 franchise, running six studios simultaneously. And while they had great success building up their business and industry standing, they always had their sights set on bigger and better things.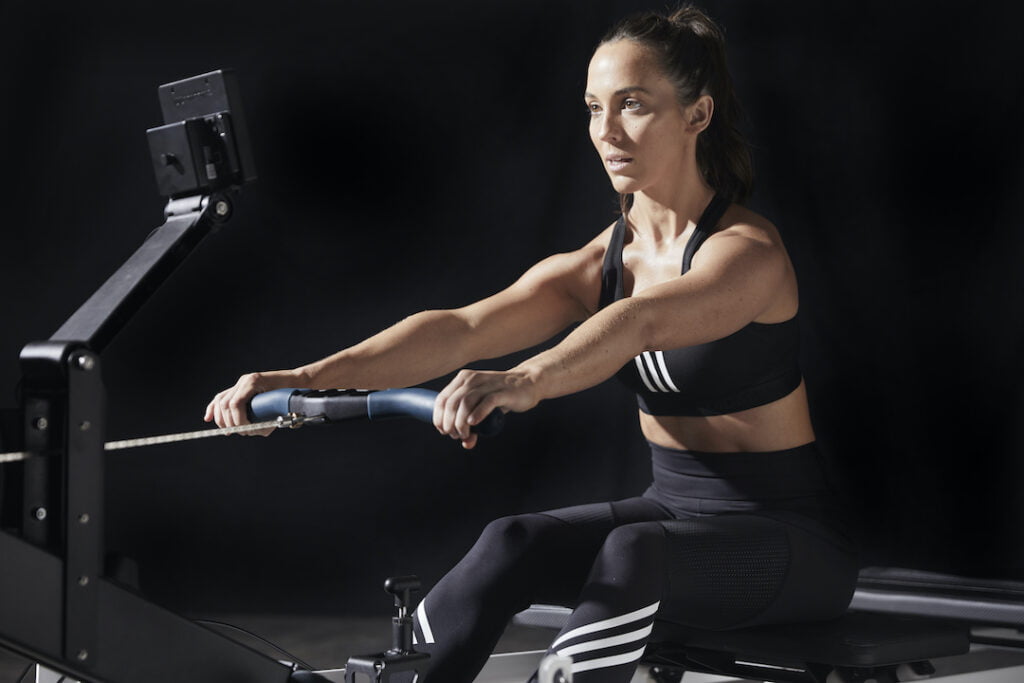 Both qualified personal trainers, Michael and Mark each have a strong entrepreneurial side. Their previous ventures include Journey Retreats – fitness-focused holidays in beautiful locations around Australia, Salt Lab – magnesium-based wellness products, and Remedy Yoga – a 100% judgement free yoga studio for beginners and experts alike.
The challenges and experiences the two encountered over the years have informed their biggest project to date, one which is arguably the fastest-growing fitness brand in the country.
Introducing STRONG Pilates, your new favourite way of working out
STRONG Pilates is a rapidly expanding fitness brand with studios across Victoria, and soon-to-be all over Australia. Despite the challenges presented by COVID-19, Michael and Mark have forged a plan to launch STRONG Pilates in Newcastle, Brisbane, the Sunshine Coast, South Australia and across the ditch in Auckland, New Zealand by September 2021. The flagship studio opened in Elsternwick, Melbourne in 2019 and remains the busiest in the network.
It's not an overstatement to say that these guys are revolutionising the fitness industry in Australia, particularly when it comes to creating personalised training solutions for people of all fitness levels and abilities. The team is made up of various specialist coaches and instructors including long-time Pilates trainers, an exercise physiologist and a performance rowing coach. As more studios open across the country, new talent will be scooped up, offering both trainers and potential franchisees the opportunity to ride the wave.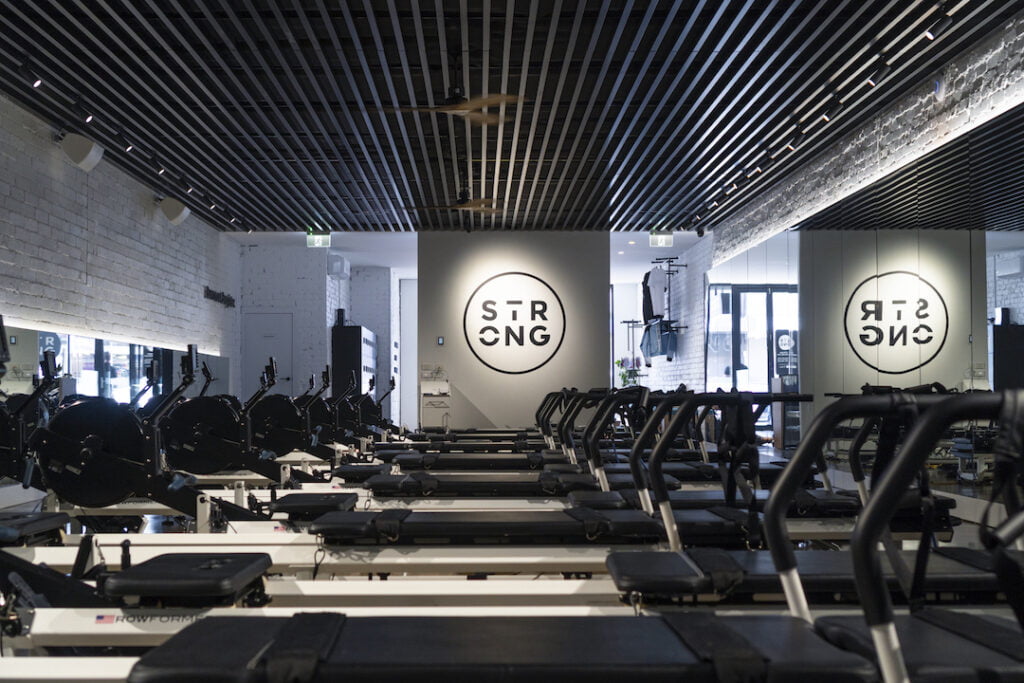 What sets STRONG Pilates apart from other gyms?
Love it or hate it, cardio is an important component of a great workout. It gets the endorphins flowing, it burns calories and helps improve cardiovascular fitness. When developing the concept for STRONG, Michael and Mark couldn't ignore the feedback they received about traditional Pilates classes not offering that kind of burn. So, they decided to merge the two.
In a STRONG Pilates class, the weapon of choice is what's known as a ROWFORMER – a sadistic combination of a reformer and a rowing machine. Ouch, right? But Co-Founder and Director Michael Ramsey assures us they're worth every gruelling rep: "STRONG flaunts all the benefits of Pilates but with a huge calorie burn, giving consumers a full training solution."
Those looking for a lower impact option, whether due to injury or personal preference, are also well catered for. "We've more recently been referred to as pioneers of low-Impact training as we're able to achieve similar results to that of a HIIT class, by only using spring-loaded resistance with the inclusion of a Rower," says Michael.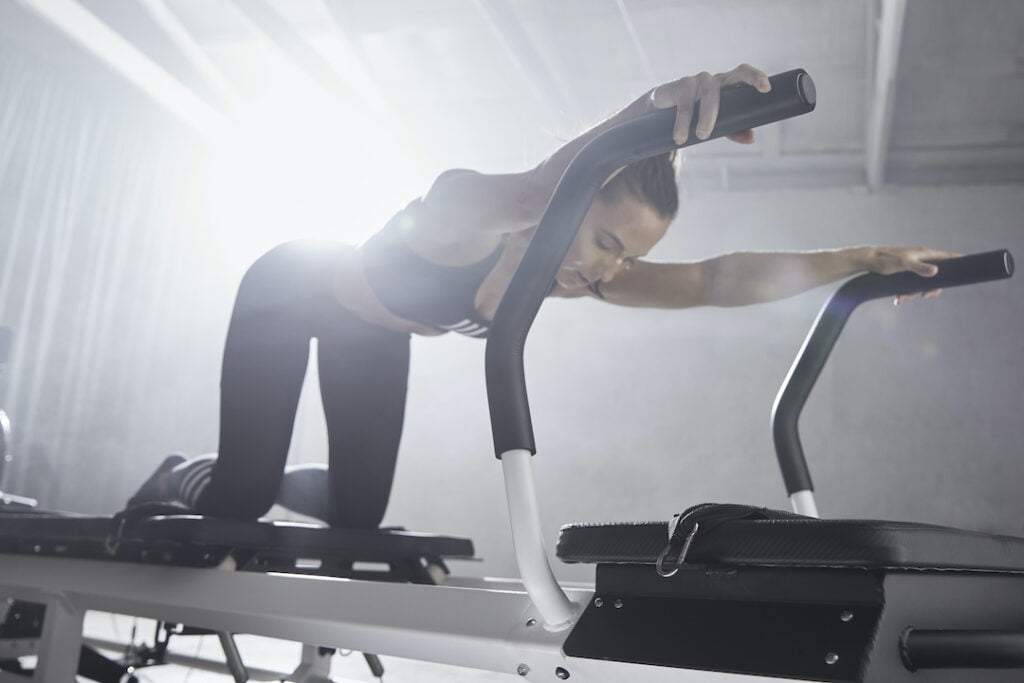 Music also plays a huge role in the STRONG workouts. After all, trying to get through a session in total silence is torture. No one wants to listen to the sound of their laboured breathing for an hour!
Michael tells us the playlists are carefully curated to optimise customer experience: "When the class is rowing, we blast deep house beats and the lights come right down, creating more of a nightclub feel. When you're on the strength side of the machine you're more likely to hear RnB anthems, with the tempo of the workout becoming much slower, focusing on time under tension for those pilates-inspired movements. We have some of Australia's best DJs creating playlists specifically for STRONG, (and they all train there too!)."
Michael and Mark have even developed their own scent so that every studio smells the same: distinctly NOT like a sweaty gym. The bathrooms are also very on-brand and have a range of additions that just make sense – phone charges in each locker, cold towels soaked in eucalyptus and refillable bathroom products to avoid single-use plastics.
So, what is the price of pilates done differently?
With so much on offer, you'd assume the experience comes with a hefty price tag, and while Michael understands why people might make that assumption, he's happy to share that it's far from the truth.
"Traditionally, pilates has been an "upfront" casual or pack model where consumers find themselves paying $25-45 per class. STRONG is a membership-based model where our regular clients can pay as little as $8 per class," says Michael.
"We treat our community leaders as our 'influencers' and the heroes of the brand. We love the local business owners, hairdressers, baristas; the people who play a big part in building community both in and outside of the studio," says Michael, highlighting the importance of growing each studio alongside the communities they're opening in.
"STRONG has more recently been working with Secondary Schools, particularly rowing teams, across Victoria to help develop youth athletes through low-impact strength & conditioning," Michael adds.
It's initiatives like these that are helping grow not just the business but the brand and with it, a strong sense of trust and loyalty.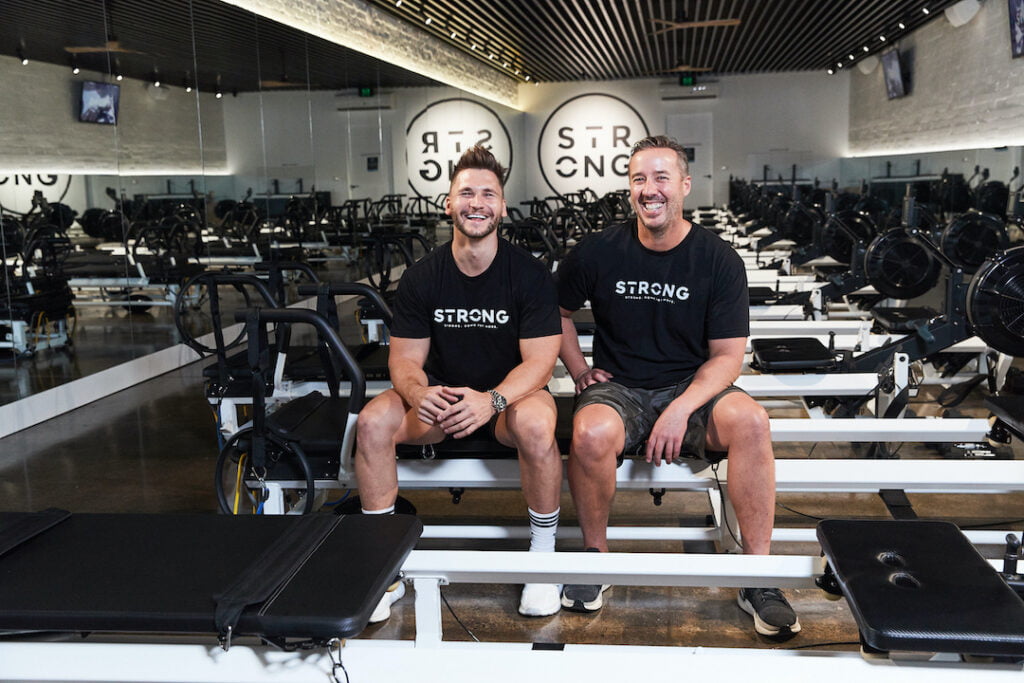 Tackling the challenge of scaling
With their entrepreneurial and business experience, Michael and Mark had a clear vision for STRONG from the outset.
"Believe it or not, we set the business up to franchise from day one. Although it was a lot more work systematically, structurally it has enabled us to pull the trigger on new locations as enquiries come through," he says. "We can effectively onboard a new franchisee, run STRONG academy and onboard instructors, order Rowformers and studio fixtures, and aim for launch within a 3-4 month period."
The pair's previous experience running their six F45 franchises was vital in developing an effective and seamless growth strategy.
"We've been able to identify the pain-points of working with franchisors and, through this, we've streamlined onboarding processes, giving additional support across all areas including marketing, fit-out, pre-sale, recruitment, operations and education."
Tips for aspiring entrepreneurs
On its current trajectory, STRONG is set to transform the way Australians work out with the goal of opening 35 new studios across Australia and New Zealand (and even Toronto and Singapore if COVID permits).
Michael attributes a lot of STRONG's success to a combination of the following:
A STRONG brand (pardon the pun) – "Building trust and brand equity is so important in this industry. We've been able to do so in a short period of time through clever PR, concise messaging and captivating creative."
A unique concept – "STRONG sits somewhere between pilates & the HIIT group fitness space, opening itself up to a whole new market of curious fitness goers."
A solid reputation in the industry – "Given our experience and existing connections, it's been a relatively smooth process to build trust and credibility."
For those looking for get their business idea off the ground, Michael offers these tips:
Get your business structures right from the start
Invest heavily in training and education, and build a strong team from day one
Ensure the brand or product is transferrable and relatable across various levels of socio-economics
Do the numbers; ensure your business model stacks up
Be brave and follow your intuition
To find a STRONG Pilates studio near you or find out about opening one yourself, visit strongpilates.com.au
Looking for more on starting, growing or scaling a business?
How to choose the best time to scale a business