When WebinarNinja co-founders Nicole Baldinu and Omar Zenhom left their previous careers as educators, they were determined to pursue entrepreneurship.
The married couple were running the $100 MBA community (helping entrepreneurs start and grow online businesses) as well as a podcast with the same name. But, as former high school educators, the couple wanted to utilise their teaching skills to grow their audience, and to sell online courses.
However, they were less than thrilled about the options for webinars and quickly realised it was time to create one of their own.
"We gravitated to webinars because they are a great way to teach live classes at scale. Back in 2014, we didn't like the options that were available and so we developed WebinarNinja. We have iterated over the years and released the most recent version (version 6) at the start of 2021," Nicole says.
"What we created is an all-in-one webinar platform designed to help people easily host webinars to teach and to sell their products and services. One of the biggest problems we are solving is to create more free time for our users, most of whom are a small team, or a solo worker, trying to do all the things in their business alone."
Automation is key
Nicole says WebinarNinja is a way for businesses to automate much of the time-consuming aspects of creating and marketing a webinar. Anyone who has launched a webinar knows that it is very time consuming. Not only do you have to create a shareable landable page, but you must also offer automated email templates.
"You also need to auto-record the sessions and automatically send the replay or recording out to your registrants and attendees. Most users can't believe how fast they can set up and run their webinar and just show up with their content. We feel their pain, as Omar and I started out as a team of two doing everything ourselves before bringing on team-mates."
There were a few challenges in the beginning, mostly caused by the fact that neither Nicole nor Omar are traditional technical founders.
"This meant having to find the right people to work with to build the app, which was initially a real challenge," Nicole says.
Building from the ground up
"We didn't have any external funding. We are a bootstrapped business and so we've had to be very resourceful in how we produce and market the product," Nicole says.
"We're proud of what we've achieved. Our biggest success has been the impact that we've made on thousands of people who are empowered to teach and turn what they know into a profitable small business."
"We have big plans to expand the software to be able to run more than just webinars. We're looking at drawing from our teaching backgrounds to offer a fully-fledged teaching and learning tool for the independent creator, coach or subject matter expert who wants to earn a living independently by sharing what they know at scale."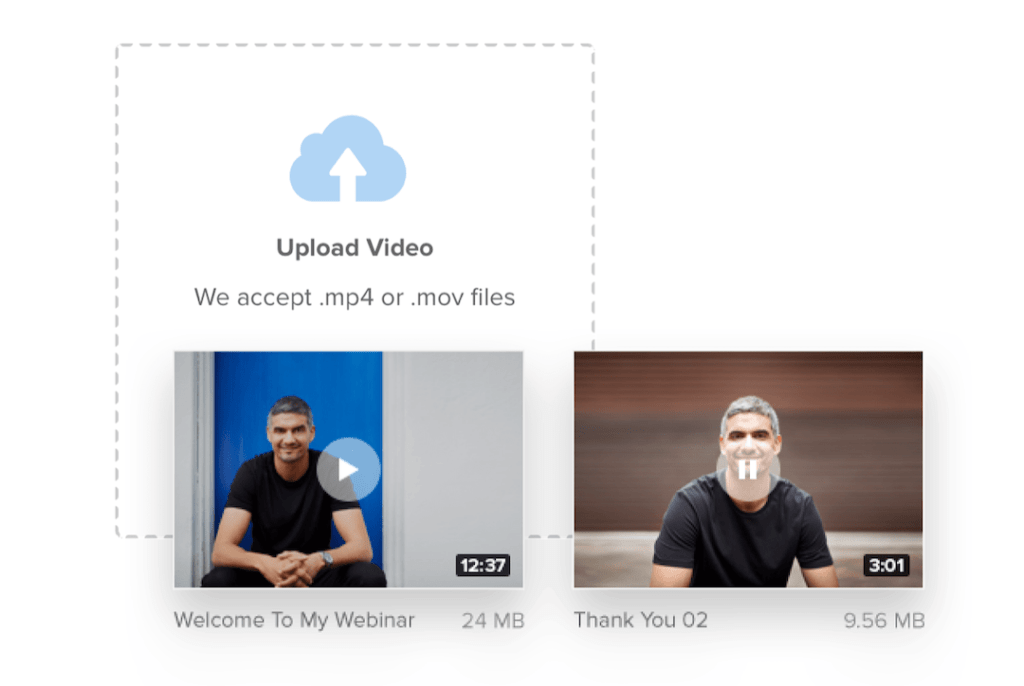 Knowing whether or not your idea has legs
When it comes to helping others in the startup world, Nicole advises budding entrepreneurs to talk to their customers as early as possible.
"This will help you validate that you are solving a real pain point that people are willing to pay for, so that's one of the best things you can do. It can really give you a leg up on the competition who are often not willing to do the same," Nicole says.
"We've had the opportunity to give a workshop, been on trips, networked and met some fantastic people. Relationships are everything in business and being around like-minded, ambitious entrepreneurs is very inspiring. Also getting feedback from people who understand what you're building is super valuable."
"We want to continue to grow and give back to the start-up community. I'd love to be able to help other SaaS companies navigate the bumpy road of startup life through sharing our successes and challenging moments."
Nicole, along with her best friend and entrepreneur Kate Erickson, have recently launched a podcast called Nicole and Kate can relate which has plenty of advice for entrepreneurs and also tackles issues such as overwhelm, age and confidence.
About WebinarNinja
WebinarNinja is an all-in-one program for hosting webinars, specially designed for teaching. Features include email integration, automated recording, landing pages and analytics. Find out more about WebinarNinja by visiting their website.
Looking for more inspiring stories of entrepreneurship? Check these out:
STRONG Pilates: a business scaling success story
Interflora: dominating Australia's flower delivery business