The concept of 'food as medicine' has been around for donkeys years, but as Australia's national health standards reach scary new lows, a globe-trotting health expert has settled in Byron Bay to tackle the problem one plate at a time.
From a glance, the nation's dinner plates paint an ominous future. Only four percent of children consume enough vegetables each day to meet nutritional requirements, and fifty percent of our population, including kids, live with one or more chronic diseases. But one innovator has developed a tasty treat that might address more than one Australia's health problems. Meet Microgreens.
The dystopic future of the children's animation Wall-E has crept closer and closer to our reality, but one lifestyle & health activist has spurred on a revolution of Australia's relationship with eating. And it may just be the trick to reverse our widening population.
To call Elle Astrup a 'guru' would be ignoring her scientific flair. The Norweigan native living in the Byron Bay region is dedicated to revolutionising the concept of 'food as medicine'. Astrup strips back the food we eat to their nutritional value, and demonstrates their power in making lives healthier.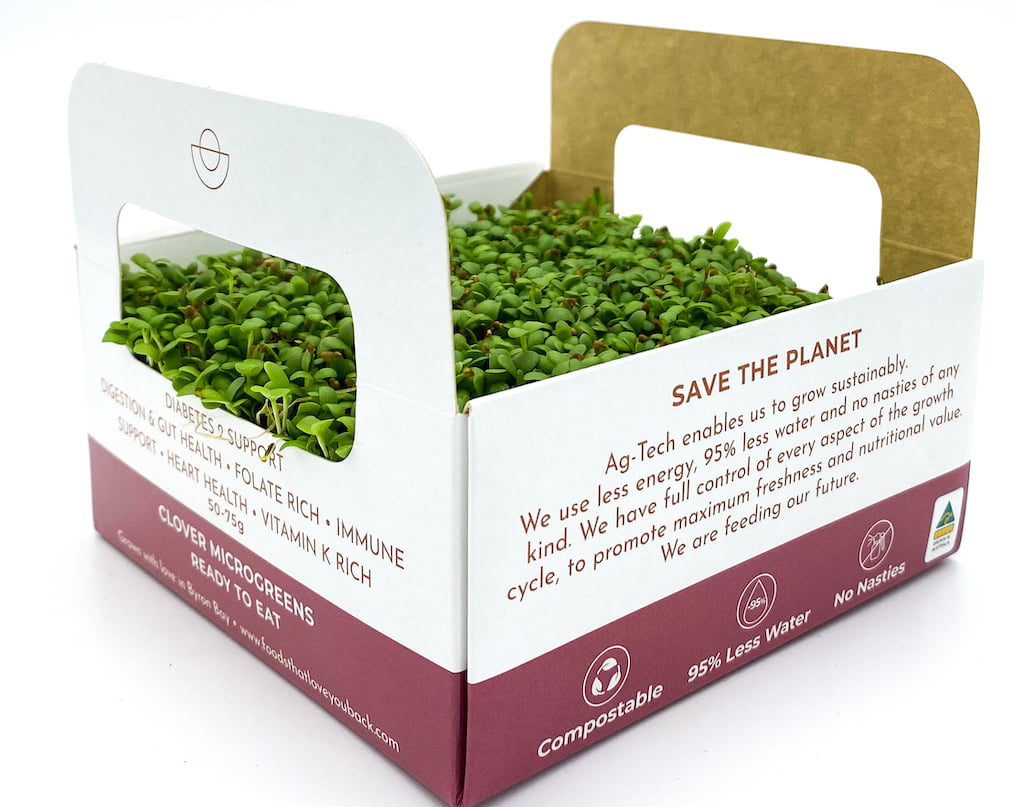 A possible key to curing chronic illness
Astrup's fascination with 'healing food' has taken her down a six year journey of discovery. After the shock of her mother's stage four terminal cancer diagnosis, Astrup began to research ways to help her dying mother and became a qualified Health Educator in the USA. Her intensive study led her to research which indicated an enzyme-rich diet can heal chronic illness.
Some would say a miracle, Astrup would say science; her mother recovered from her terminal illness after undertaking an enzyme-rich diet. After her mother's recovery, she has become an avid advocate for foods which prevent chronic illness.
"Chronic disease is the biggest threat to our health and happiness," says Astrup.
"We need to especially consider the health of our young, who bear the brunt of our lifestyle issues. We know heart disease, diabetes, cancer, dementia, auto-immune disease, and many more, are caused by our lifestyle and corrupted food choices."
Foods that love you back
Seven years later Astrup launched her company Foods That Love You Back (FTLYB), which ignores fads and focuses on numbers, and boasts a product line that is a dream-team of superfoods. FTLYB foods are nutrient dense, sustainably grown and are promoted to prevent and reverse chronic disease.
The company's 'halo product' is Microgreens. To the uniformed eye they look like a small cutting of grass, but in reality they are a mighty green food that puts shame to Popeye's Spinach. Microgreens are packed full of enzymes, vitamins and minerals. Just a 30g serve of Microgreens has the equivalent health benefits to 3.5kg of broccoli.
Astrup says the more alive your food is, the more power it contains.
"Microgreens are still growing and alive, and will stay alive for up to ten days in your fridge – keeping its nutrient density until you are ready to harvest and eat."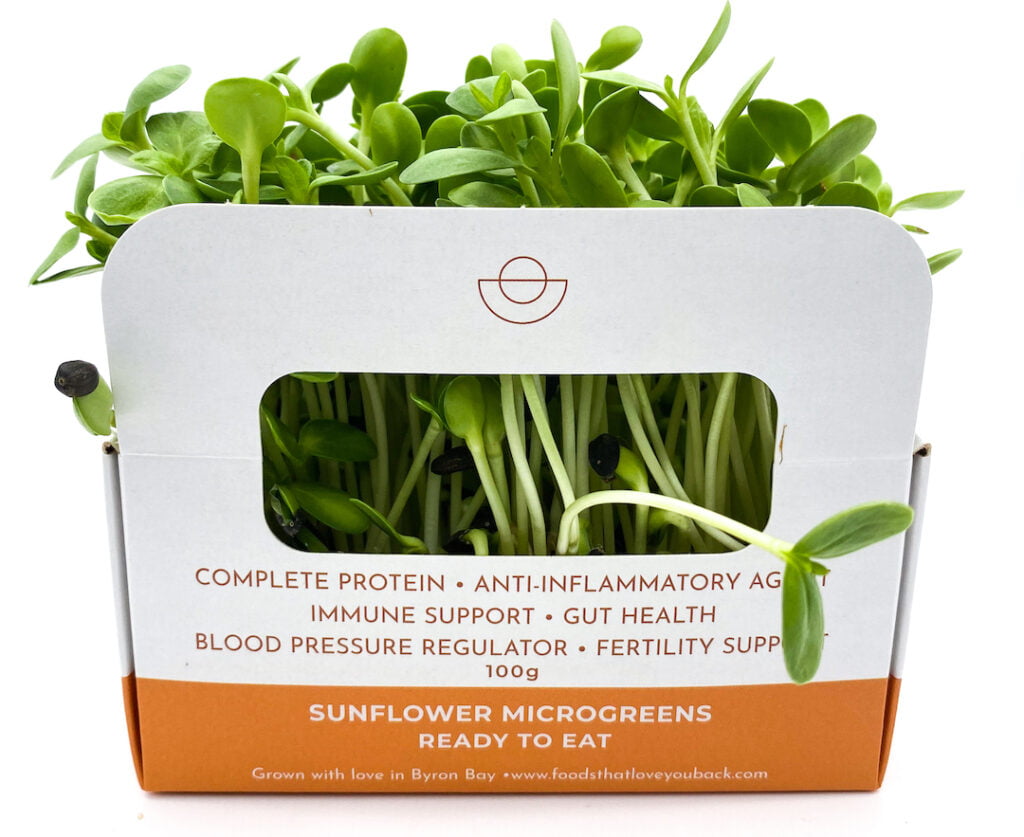 Ag-Tech farms
FTLYB is now preparing to feed the world, by launching its very own fully enclosed Ag-tech farm. The first of its kind worldwide, the innovative vertical farm uses agricultural practices that revolutionise the way food is grown, used and distributed.
You aren't alone in wondering what on earth Ag-Tech can possibly be, but its meaning is more simple than it seems. Ag-Tech or Agriculture Technology is a range of modern techniques and devices used in farming practices such as robots, temperature and moisture sensors, aerial images, and GPS technology.
The Australian Government is putting its bets behind the new industry, indicating that by 2030 it will be the nation's next $100 billion dollar industry. The rising middle class in the Asia Pacific has led to innovation in Australia's food bowls, all looking to take a slice of the new market of consumers.
Astrup has begun to see the results of her new farm, and is green with joy.
"Ag-Tech enables us to grow sustainably, harvesting exceptional produce every week, all year round. We use less energy, 95 per cent less water and no nasties of any kind."
FTLYB has the power to control every aspect of its growth cycle, promoting maximum freshness and nutritional value.
Currently available locally around the Northern Rivers of NSW, Astrup is working at a galloping pace to scale her business to make her products available in cities along the East Coast.
Upscaling her business hasn't meant her values have downsized. FTLYB is currently working on a pilot program in Canberra which enables prison inmates to grow and eat their own nutrient rich Mirogreens and learn about the connection between mental health and food.
So, when you see a punnet of Microgreens in the supermarket, you will recognise a baby-step in Elle Astrup's food revolution.
Read about more of Australia's game-changing innovators:
Munch Cupboard – Protecting the planet starts in the pantry
Forging a path for young female farmers